PCGS FirstStrike®
The Industry Leading Program that Adds Value to
Modern Coins.
The PCGS First Strike program designates coins issued in the first 30* days of the Mint's release. This designation not only adds value to modern coins, but takes modern coin collecting to another level with multiple Mint releases each year.
*In rare cases, coins issued more than 30 days before submission can receive First Strike designation.
TWO WAYS
TO OBTAIN THE FIRST STRIKE DESIGNATION
1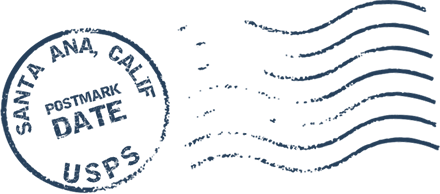 The package mailed to PCGS must be postmarked before or on the PCGS cutoff date for that particular coin/issue. Only the coins need to be mailed to PCGS within the first 30 days of of issue.
2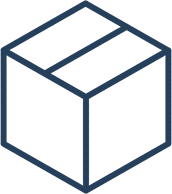 Submit the coins in the original unopened shipping box from the U.S. Mint with a postmark date prior to the specified PCGS cutoff date.
Requesting First Strike designation does not automatically include a First Strike Flag Label, to apply for a First Strike Flag Label (Label #2) at no additional charge, please follow the First Strike Flag label guidelines.
First Strike Flag Label Guidelines
There is an additional $18 Fee per coin for the First Strike Designation. For additional information contact Customer Service at 800-447-8848.
The First Strike Designation can also be obtained through the PCGS Bulk Program (restrictions apply). See our Bulk Submission Guides for further information.
2022 First Strike Coin Information & Cutoff Dates
Date
Mint Mark
Prefix
Denom.
Type
Description
Release Date
Ship Date
Cutoff Date
2022
MS
Medal
Silver Medal
United States Coast Guard Silver Medal 1 Ounce
Monday, September 26, 2022
TBD
TBD
2022
West Point
PR
$25
Silver Eagle
American Eagle 2022 One Ounce Palladium Reverse Proof Coin
Thursday, September 8, 2022
TBD
TBD
2022
Denver, Philadelphia
25C
Rolls & Bags
American Innovation $1 Coin 2022 Rolls and Bags – Tennessee
Tuesday, August 30, 2022
Tuesday, August 30, 2022
Friday, September 30, 2022
2022
Philadelphia
PR
Medal
Silver Medal
American Liberty 2022 Silver Medal
Thursday, August 18, 2022
Thursday, August 18, 2022
Monday, September 19, 2022
2022
San Francisco
MS
Medal
Silver Medal
U.S. Air Force One-Ounce Silver Medal
Tuesday, August 16, 2022
Tuesday, August 16, 2022
Friday, September 16, 2022
2022
Denver, Philadelphia, San Francisco
MS
25C
Rolls & Bags
American Women Quarters 2022 Rolls and Bags - Nina Otero-Warren
Tuesday, August 16, 2022
Tuesday, August 16, 2022
Friday, September 16, 2022
2022
San Francisco
MS
Medal
Presidential Medal
Millard Fillmore Presidential Silver Medal
Monday, August 15, 2022
Monday, August 15, 2022
Thursday, September 15, 2022
2022
San Francisco
PR
$1
Silver Eagle
American Eagle 2022 One Ounce Silver Proof Coin
Tuesday, August 9, 2022
Tuesday, August 16, 2022
Friday, September 16, 2022
2022
Philadelphia
MS
Medal
Silver Medal
U.S. Marine Corps 2.5 Ounce Silver Medal
Friday, July 15, 2022
Friday, July 15, 2022
Monday, August 15, 2022
2022
Denver & Philadelphia
MS
Uncirculated Coin Set
Uncirculated Coin Set 2022
Tuesday, July 12, 2022
Tuesday, July 12, 2022
Friday, August 12, 2022
2022
Denver, Philadelphia
25C
Rolls & Bags
American Innovation $1 Coin 2022 Rolls & Bags- Kentucky
Tuesday, June 28, 2022
Tuesday, June 28, 2022
Thursday, July 28, 2022
2022
San Francisco
PR
Proof Set
Silver Proof Set 2022
Tuesday, June 23, 2022
Thursday, June 23, 2022
Monday, July 25, 2022
2022
West Point
SP
$50
Burnished Gold Eagle
American Eagle 2022 One Ounce Gold Uncirculated Coin
Tuesday, June 16, 2022
Tuesday, June 16, 2022
Monday, July 18, 2022
2022
Denver, Philadelphia, San Francisco
MS
25C
Rolls & Bags
American Women Quarters 2022 Rolls & Bags - Wilma Mankiller
Tuesday, June 14, 2022
Tuesday, June 14, 2022
Thursday, July 14, 2022
2022
San Francisco
PR
$1
Proof Set
American Innovation 2022 $1 Coin Proof Set
Tuesday, June 7, 2022
Tuesday, June 7, 2022
Thursday, July 07, 2022
2022
West Point
SP
$1
Silver Eagle
American Silver Eagle 2022 One Ounce Silver Uncirculated Coin
Wednesday, June 1, 2022
Wednesday, June 1, 2022
Friday, July 01, 2022
2022
West Point
PR
$50
Gold Buffalo
American Buffalo 2022 One Ounce Gold Proof Coin
Thursday, May 12, 2022
Thursday, May 12, 2022
Monday, June 13, 2022
2022
Denver, Philadelphia
MS
50C
Roll Set
Kennedy 2022 Half Dollar Two-Roll Set
Thursday, May 5, 2022
Thursday, May 5, 2022
Monday, June 6, 2022
2022
Denver, Philadelphia
MS
50C
US Mint Bags
Kennedy 2022 Half Dollar 200-Coin Bag
Thursday, May 5, 2022
Thursday, May 5, 2022
Monday, June 6, 2022
2022
MS
Medal
Presidential Medal
Zachary Taylor Presidential Silver Medal
Monday, May 2, 2022
Monday, May 2, 2022
Thursday, June 2, 2022
2022
Denver, Philadelphia
MS
$1
Rolls & Bags
American Innovation $ 2022 Rolls and Bags - Vermont
Tuesday, April 26, 2022
Tuesday, April 26, 2022
Thursday, May 26, 2022
2022
West Point
PR
$1
Congratulations Set
American Eagle Congratulations Set 2022
Thursday, April 14, 2022
Thursday, April 14, 2022
Monday, May 16, 2022
2022
West Point
PR
$1
Silver Eagle
American Eagle 2022 One Ounce Silver Proof Coin
Thursday, April 14, 2022
Thursday, April 14, 2022
Monday, May 16, 2022
2022
San Francisco
PR
Proof Set
Proof Set 2022
Thursday, April 7, 2022
Thursday, April 7, 2022
Monday, May 9, 2022
2022
San Francisco
PR
25C
Proof Set
American Women Quarters 2022 Silver Proof Set
Tuesday, March 29, 2022
Tuesday, March 29, 2022
Friday, April 29, 2022
2022
West Point
$1
Commemorative Coin
National Purple Heart Hall of Honor 2022 Colorized Silver Dollar
Thursday, March 24, 2022
Thursday, July 14, 2022
Monday, August 15, 2022
2022
Denver
MS
25C
Rolls & Bags
American Women Quarters 2022 Rolls and Bags - Dr. Sally Ride
Tuesday, March 22, 2022
Tuesday, March 22, 2022
Friday, April 22, 2022
2022
West Point
PR
$5
Gold Eagle
American Eagle 2022 One-Tenth Ounce Gold Proof Coin
Thursday, March 17, 2022
Thursday, March 17, 2022
Monday, April 18, 2022
$10
American Eagle 2022 One-Quarter Ounce Gold Proof Coin
$25
American Eagle 2022 One-Half Ounce Gold Proof Coin
$50
American Eagle 2022 One Ounce Gold Proof Coin
2022
Philadelphia
MS
2.5OZ
Medal
U.S. Navy 2.5 Ounce Silver Medal
Friday, March 11, 2022
Friday, March 11, 2022
Monday, April 11, 2022
2022
San Francisco
PR
25C
Proof Set
American Women Quarters 2022 Proof Set
Tuesday, March 8, 2022
Tuesday, March 8, 2022
Friday, April 8, 2022
2022
West Point
PR
$100
Platinum Eagle
First Amendment to the United States Constitution 2022 Platinum Proof Coin-Freedom of Speech
Thursday, March 3, 2022
Thursday, March 3, 2022
Monday, April 4, 2022
2022
West Point
MS
$1
Commemorative Coin
National Purple Heart Hall of Honor 2022 Uncirculated Silver Dollar
Thursday, February 24, 2022
Wednesday, July 13, 2022
Tuesday, August 30, 2022
2022
West Point
MS
50C
Commemorative Coin
National Purple Heart Hall of Honor 2022 Uncirculated Half Dollar
Thursday, February 24, 2022
Wednesday, July 13, 2022
Tuesday, August 30, 2022
2022
West Point
MS
$5
Commemorative Coin
National Purple Heart Hall of Honor 2022 Uncirculated Five-Dollar Gold Coin
Thursday, February 24, 2022
Wednesday, July 13, 2022
Tuesday, August 30, 2022
2022
West Point
PR
$1
Commemorative Coin
National Purple Heart Hall of Honor 2022 Proof Silver Dollar
Thursday, February 24, 2022
Wednesday, July 13, 2022
Tuesday, August 30, 2022
2022
San Francisco
PR
50C
Commemorative Coin
National Purple Heart Hall of Honor 2022 Proof Half Dollar
Thursday, February 24, 2022
Wednesday, July 13, 2022
Tuesday, August 30, 2022
2022
West Point
PR
$5
Commemorative Coin
National Purple Heart Hall of Honor 2022 Proof $5 Gold Coin
Thursday, February 24, 2022
Wednesday, July 13, 2022
Tuesday, August 30, 2022
2022
Denver, Philadelphia
MS
$1
Rolls & Bags
American Innovation $1 Coin 2022 Rolls and Bags- Rhode Island
Wednesday, Feburary 23, 2022
Wednesday, February 23, 2022
Wednesday, March 23, 2022
2022
MS
Medal
Presidential Medal
James Knox Polk Presidential Silver Medal
Monday, Feburary 14, 2022
Monday, February 14, 2022
Monday, March 14, 2022
2022
Denver, Philadelphia
MS
$1
Rolls & Bags
Native American $1 Coin 2022 Rolls, Bags, and Boxes
Wednesday, Feburary 9, 2022
Wednesday, Feburary 9, 2022
Thursday, March 11, 2022
2022
Denver, Philadelphia, San Francisco
MS
25C
Rolls & Bags
American Women Quarters 2022 Rolls and Bags- Maya Angelou
Monday, Febuary 7, 2022
Monday, March 7, 2022
Thursday, April 7, 2022
2022
Philadelphia
MS
$1
Uncirculated Coin
Negro Leagues Baseball 2022 Unicrculated Silver Dollar
Thursday, January 6, 2022
Wednesday, April 27, 2022
Friday, May 27, 2022
2022
Denver
MS
50C
Uncirculated Coin
Negro Leagues Baseball 2022 Unicrculated Half Dollar
Thursday, January 6, 2022
Wednesday, April 27, 2022
Friday, May 27, 2022
2022
West Point
MS
$5
Uncirculated Coin
Negro Leagues Baseball 2022 Uncirculated $5 Gold Coin
Thursday, January 6, 2022
Wednesday, April 27, 2022
Friday, May 27, 2022
2022
Philadelphia, West Point, San Francisco
PR
Commemorative
Negro Leagues Baseball 2022 Three Coin Proof Set
Thursday, January 6, 2022
Wednesday, April 27, 2022
Friday, May 27, 2022
2022
Philadelphia
PR
$1
Commemorative
Negro Leagues Baseball 2022 Proof Silver Dollar with Privy Mark
Thursday, January 6, 2022
Wednesday, April 27, 2022
Friday, May 27, 2022
2022
Philadelphia
PR
$1
Commemorative
Negro Leagues Baseball 2022 Proof Silver Dollar Coin and Jackie Robinson Silver Medal Set
Thursday, January 6, 2022
Wednesday, April 27, 2022
Friday, May 27, 2022
2022
Philadelphia
PR
$1
Commemorative
Negro Leagues Baseball 2022 Proof Silver Dollar
Thursday, January 6, 2022
Wednesday, April 27, 2022
Friday, May 27, 2022
2022
San Francisco
PR
50C
Commemorative
Negro Leagues Baseball 2022 Proof Half Dollar
Thursday, January 6, 2022
Wednesday, April 27, 2022
Friday, May 27, 2022
2022
West Point
PR
$5
Commemorative
Negro Leagues Baseball 2022 Proof $5 Gold Coin
Thursday, January 6, 2022
Wednesday, April 27, 2022
Friday, May 27, 2022
2021 First Strike Coin Information & Cutoff Dates
Date
Mint Mark
Prefix
Denom.
Type
Description
Release Date
Cutoff Date
2021
San Francisco
PR
$1
American Innovation 2021 1 Coin Reverse Proof Set
Monday, November 8, 2021
Wednesday, December 8, 2021
2021
Philadelphia
MS
$1
Silver Dollar
Peace 2021 Silver Dollar
Monday, October 18, 2021
Thursday, November 18, 2021
2021
Philadelphia
MS
$1
Silver Dollar
Morgan 2021 Silver Dollar
Monday, October 18, 2021
Thursday, November 18, 2021
2021
San Francisco
MS
$1
Silver Dollar
Morgan 2021 Silver Dollar with S Mint Mark
Monday, October 18, 2021
Thursday, November 18, 2021
2021
Denver
MS
$1
Silver Dollar
Morgan 2021 Silver Dollar with D Mint Mark
Monday, October 18, 2021
Thursday, November 18, 2021
2021
Philadelphia
MS
$1
Silver Dollar
Morgan 2021 Silver Dollar with O Privy Mark
Monday, October 18, 2021
Thursday, November 18, 2021
2021
Philadelphia
MS
$1
Silver Dollar
Morgan 2021 Silver Dollar with CC Privy Mark
Monday, October 18, 2021
Thursday, November 18, 2021
2021
San Francisco
PR
$1
Proof Set
American Innovation 2021 1 Coin Proof Set
Thursday, October 14, 2021
Monday, November 15, 2021
New Hampshire
Virginia
New York
North Carolina
2021
Denver & Philadelphia
MS
$1
Rolls & Bags
American Innovation North Carolina
Tuesday, October 12, 2021
Thursday, November 11, 2021
2021
West Point
SP
$50
Gold Eagle
American Eagle 2021 1oz Gold Uncirculated Coin
Thursday, October 7, 2021
Monday, November 8, 2021
2021
San Francisco & West Point
PR
Proof Set
Limited Edition 2021 Silver Proof Set
American Eagle Collection
Friday, October 1, 2021
Monday, November 1, 2021
$1
American Eagle Silver Proof Coin-New Design
$1
American Eagle Silver Proof Coin-Classic Design
25C
Tuskegee Airmen National Historic Site Quarter
25C
George Washington Crossing the Delaware Quarter
50C
Kennedy Half Dollar
10C
Roosevelt Dime
2021
Denver & Philadelphia
PR
Uncirculated Coin
Uncirculated Coin Set 2021
Tuesday, September 28, 2021
Thursday, October 28, 2021
2021
Philadelphia & San Francisco
Coin & Chronicles Set
Coin & Chronicles Set- George Herbert Walker Bush
Friday, September 17, 2021
Monday, October 18, 2021
2021
San Francisco & West Point
PR
$1
Silver Eagle
American Eagle 2021 Silver Reverse Proof Two Coin Set
Monday, September 13, 2021
Wednesday, October 13, 2021
2021
West Point
SP
1oz
Silver Eagle
Amrican Eagle 2021 1oz Silver Uncirculated Coin
Thursday, September 9, 2021
Monday, October 11, 2021
2021
West Point
PR
1oz
American Palladium Eagle
American Eagle 2021 1oz Palladium Proof Coin
Thursday, September 2, 2021
Monday, October 4, 2021
2021
Denver & Philadelphia
MS
$1
Innovation Dollar
American Innovation $1 Coin 2021 Rolls and Bags - New York
Tuesday, August 31, 2021
Thursday, September 30, 2021
2021
West Point
MS
1oz
American Liberty
American Liberty 1oz Gold Coin
Thursday, August 19, 2021
Monday, September 20, 2021
2021
Medal
U.S. Coast Guard Silver Medal
Tuesday, August 17, 2021
Thursday, September 16, 2021
2021
San Francisco
PR
1oz
Silver Eagle
American Eagle 2021 1oz Silver Proof Coin
Thursday, August 12, 2021
Wednesday, September 15, 2021
2021
West Point
PR
$5
Gold Proof
American Eagle 2021 One-Tenth Ounce Gold Proof Two Coin Set
Thursday, August 5, 2021
Monday, September 6, 2021
2021
MS
1oz
Presedential Medal
John Tyler Presential Silver Medal
Monday, August 2, 2021
Wednesday, September 1, 2021
2021
West Point
PR
$5
Gold Eagle
American Eagle 2021 One-Tenth Ounce Gold Proof Coin
Thursday, July 29, 2021
Monday, August 30, 2021
$10
American Eagle 2021 One-Quarter Ounce Gold Proof Coin
$25
American Eagle 2021 One-Half Ounce Gold Proof Coin
$50
American Eagle 2021 One Ounce Gold Proof Coin
2021
Denver & Philadelphia
MS
$1
Innovation Dollar
American Innovation $1 Coin 2021 Rolls and Bags - Virginia
Tuesday, July 27, 2021
Thursday, August 26, 2021
2021
West Point
PR
1oz
Silver Eagle
American Eagle 2021 One Ounce Silver Proof Coin
Tuesday, July 20, 2021
Thursday, August 19, 2021
2021
Philadelphia
MS
2.5oz
Medal
U.S. Air Force Silver Medal 2.5 Ounce
Tuesday, July 13, 2021
Thursday, August 12, 2021
2021
Denver & Philadelphia
MS
$1
Innovation Dollar
American Innovation $1 Coin 2021 Rolls and Bags - New Hampshire
Tuesday, June 15, 2021
Thursday, July 15, 2021
2021
West Point
PR
1oz
Gold Buffalo
American Gold Buffalo One Ounce Proof Coin
Thursday, May 13, 2021
Monday, June 14, 2021
2021
Denver & Philadelphia
MS
50C
US Mint Rolls
Kennedy 2021 Half Dollar, 2 Roll Set
Tuesday, May 11, 2021
Thursday, June 10, 2021
2021
Denver & Philadelphia
MS
50C
US Mint Bags
Kennedy 2021 Half Dollar, 200 Coin Bag
Tuesday, May 11, 2021
Thursday, June 10, 2021
2021
Philadelphia
MS
$1
Commemorative
National Law Enforcement Memorial and Museum 2021 Uncirculated Silver Dollar
Wednesday, May 5, 2021
Friday, June 4, 2021
2021
Denver
MS
50C
Commemorative
National Law Enforcement Memorial and Museum 2021 Uncirculated Clad Half Dollar
Wednesday, May 5, 2021
Friday, June 4, 2021
2021
West Point
MS
$5
Commemorative
National Law Enforcement Memorial and Museum 2021 Uncirculated $5 Gold Coin
Wednesday, May 5, 2021
Friday, June 4, 2021
2021
Philadelphia, West Point, San Francisco
PR
$5, $1, 50C
Commemorative
National Law Enforcement Memorial and Museum 2021 Three Coin Proof Set
Wednesday, May 5, 2021
Friday, June 4, 2021
2021
Philadelphia
PR
$1
Commemorative
National Law Enforcement Memorial and Museum 2021 Proof Silver Dollar
Wednesday, May 5, 2021
Friday, June 4, 2021
2021
San Francisco
PR
50C
Commemorative
National Law Enforcement Memorial and Museum 2021 Proof Clad Half Dollar
Wednesday, May 5, 2021
Friday, June 4, 2021
2021
West Point
PR
$5
Commemorative
National Law Enforcement Memorial and Museum 2021 Proof $5 Gold Coin
Wednesday, May 5, 2021
Friday, June 4, 2021
2021
MS
1oz
Presidental Medal
William Henry Harrison Presidential Silver Medal
Monday, May 3, 2021
Wednesday, June 2, 2021
2021
San Francisco
PR
Proof Set
Silver Proof Set 2021
Tuesday, April 20, 2021
Thursday, May 20, 2021
2021
Philadelphia
MS
5oz
America The Beautiful
Tuskegee Airman National Historic Site 2021 Uncirculated Five Ounce Silver Coin
Thursday, April 8, 2021
Monday, May 10, 2021
2021
Philadelphia
MS
$1
Commemorative
Christa McAuliffe 2021 Uncirculated Silver Dollar
Wednesday, March 17, 2021
Friday, April 16, 2021
2021
Philadelphia
PR
$1
Commemorative
Christa McAuliffe 2021 Proof Silver Dollar
Wednesday, March 17, 2021
Friday, April 16, 2021
2021
West Point
PR
$5
Gold Eagle
American Eagle 2021 One-Tenth Ounce Gold Proof Coin
Thursday, March 11, 2021
Monday, April 12, 2021
$10
American Eagle 2021 One-Quarter Ounce Gold Proof Coin
$25
American Eagle 2021 One-Half Ounce Gold Proof Coin
$50
American Eagle 2021 One Ounce Gold Proof Coin
2021
San Francisco
PR
1C
Proof Set
1C Shield
Friday, March 5, 2021
Monday, April 5, 2021
5C
5C
10C
10C
50C
50c
$1
$1 Native American
25C
General George Washington Crossing the Delaware Quarter
25C
Tuskegee Airmen National Historic Site Quarter
2021
Denver, Philadelphia, San Francisco
MS & PR
25C
America The Beautiful
Tuskegee Airmen National Historic Site 2021 Quarter, 3-Coin Set
Friday, February 19, 2021
Monday, March 22, 2021
2021
Denver & Philadelphia
MS
$1
Native American $1 Coin Program
Native American 2021 $1 Coin Rolls, Bags and Boxes
Tuesday, February 16, 2021
Thursday, March 19, 2021
2021
West Point
PR
$1
Silver Eagle
American Eagle 2021 One Ounce Silver Proof Coin
Thursday, February 11, 2021
Monday, March 15, 2021
2021
West Point
PR
$1
Congratulations Set 2021
American Eagle 2021 One Ounce Silver Proof Coin
Thursday, February 11, 2021
Monday, March 15, 2021
2021
Denver, Philadelphia, San Francisco
MS
25C
America The Beautiful
Tuskegee Airmen National Historic Site 2021 Rolls and Bags
Monday, February 8, 2021
Wednesday March 10, 2021
2021
West Point
PR
$100
American Eagle Coin Program
First Amendment to the United States Constitution 2021 Platinum Proof Coin - Freedom of Religion
Thursday, February 4, 2021
Monday, March 8, 2021
2021
MS
1oz
Presidental Medal
Martin Van Buren Presidential Silver Medal
Monday, February 1, 2021
Wednesday March 3, 2021
2020
San Francisco
PR
$1
Innovation Dollar
American Innovation 2020 $1 Reverse Proof Coin - South Carolina
Monday, February 1, 2021
Wednesday March 3, 2021
2020
Denver & Philadelphia
MS
$1
Innovation Dollar
American Innovation $1 Coin 2020 Rolls and Bags - South Carolina
Tuesday, January 19, 2021
Thursday, February 18, 2021
2021
San Francisco
PR
1C
Happy Birthday Set 2021
1C Shield
Tuesday, January 5, 2021
Thursday, February 4, 2021
5C
5C
10C
10C
25C
Tuskegee Airmen National Historic Site Quarter
50C
50C
2021
San Francisco
PR
1C
Birth Set 2021
1C Shield
Tuesday, January 5, 2021
Thursday, February 4, 2021
5C
5C
10C
10C
25C
Tuskegee Airmen National Historic Site Quarter
50C
50C
2020 First Strike Coin Information & Cutoff Dates
Date
Mint Mark
Prefix
Denom.
Type
Description
Release Date
Cutoff Date
2020
Philadelphia & Denver
MS
1C
Uncirculated Mint Set
1C Shield
Monday, November 30, 2020
Wednesday, December 30, 2020
5C
5C
10C
10C
50C
50c
$1
$1 Native American
25C
National Park of American Samoa Quarter
Tallgrass Prairie National Preserve Quarter
Weir Farm National Historic Site
Marsh-Billings-Rockefeller National Historical Park 2020
Salt River Bay National Historical Park and Ecological Preserve
2020
Philadelphia
MS
5oz
America The Beautiful
Marsh-Billings-Rockefeller National Historical Park 2020 Uncirculated Five Ounce Silver Coin
Monday, November 23, 2020
Monday, December 23, 2020
2020
West Point
SP
1oz
Gold Eagle
American Eagle 2020 One Ounce Gold Uncirculated Coin
Thursday, November 19, 2020
Monday, December 21, 2020
2020
Philadelphia
PR
1oz
400th anniversary of the Mayflower voyage
Mayflower 400th Anniversary Silver Reverse Proof Medal
Tuesday, November 17, 2020
Thursday, December 17, 2020
West Point
$10
Mayflower 400th Anniversary Gold Reverse Proof Coin
West Point
$10 & £25
400th Anniversary of the Mayflower Voyage Two-Coin Gold Proof Set
Philadelphia
1oz & £2
400th Anniversary of the Mayflower Voyage Silver Proof Coin and Medal Set
2020
Denver, Philadelphia, San Francisco
MS
25C
America The Beautiful
Tallgrass Prairie National Preserve 2020 Rolls and Bags
Monday, November 16, 2020
Wednesday, December 16, 2020
2020
West Point
PR
$25
End of World War II 75th Anniversary 24-Karat Gold Coin
Monday, November 9, 2020
Wednesday, December 9, 2020
2020
Philadelphia
PR
Medal
End of World War II 75th Anniversary Silver Medal
Monday, November 9 2020
Wednesday, December 9, 2020
2020
West Point
PR
$1
Silver Eagle
End of World War II 75th Anniversary American Eagle Silver Proof Coin
Thursday, November 5, 2020
Monday, December 7, 2020
2020
West Point
PR
$50
Gold Eagle
End of World War II 75th Anniversary American Eagle Gold Proof Coin
Thursday, November 5, 2020
Monday, December 7, 2020
2020
Denver, Philadelphia, San Francisco
MS
25C
America The Beautiful
Tallgrass Prairie National Preserve 2020 Quarter, 3-Coin Set
Thursday, November 5, 2020
Monday, December 7, 2020
2020
Denver, Philadelphia, San Francisco
MS
25C
America The Beautiful
Marsh-Billings-Rockefeller National Historical Park 2020 Quarter, 3-Coin Set
Tuesday, October 20, 2020
Thursday, November 19, 2020
2020
San Francisco
PR
$1
Silver Eagle
American Eagle 2020 One Ounce Silver Proof Coin
Tuesday, October 13, 2020
Thursday, November 12, 2020
2020
San Francisco
PR
$1
Innovation Dollar
American Innovation 2020 $1 Proof Set
Thursday, October 8, 2020
Monday, November 9, 2020
2020
West Point
MS
$25
American Palladium Eagle
American Eagle 2020 One Ounce Palladium Uncirculated Coin
Thursday, September, 24, 2020
Monday, October 26, 2020
2020
Denver, Philadelphia, San Francisco
MS
25C
America The Beautiful
Marsh-Billings-Rockefeller National Historical Park 2020 Rolls and Bags
Monday, September 21, 2020
Wednesday, October 21, 2020
2020
Philadelphia
MS
5oz
America The Beautiful
Salt River Bay National Historical Park and Ecological Preserve 2020 Uncirculated Five Ounce Silver Coin
Friday, Septmeber 18, 2020
Monday, October 19, 2020
2020
San Francisco
PR
50C
Commemorative
Basketball Hall of Fame 2020 Colorized Half Dollar
Friday, August 28, 2020
Monday September 28, 2020
2020
Philadelphia
PR
$1
Commemorative
Basketball Hall of Fame 2020 Colorized Silver Dollar
Friday, August 28, 2020
Monday September 28, 2020
2020
West Point
MS
$10
First Spouse
Barbara Bush 2020 First Spouse Gold Uncirculated Coin
Thursday, August, 20, 2020
Monday, September 21, 2020
2020
West Point
PR
$10
First Spouse
Barbara Bush 2020 First Spouse Gold Proof Coin
Thursday, August, 20, 2020
Monday, September 21, 2020
2020
Philadelphia
PR
$1
Commemorative
Women's Suffrage Proof Silver Dollar and Medal Set
Tuesday, August 18, 2020
Thursday, September 17, 2020
2020
Philadelphia
MS
$1
Commemorative
Women's Suffrage Centennial Uncirculated Silver Dollar
Tuesday, August 18, 2020
Thursday, September 17, 2020
2020
Philadelphia
PR
$1
Commemorative
Women's Suffrage Centennial Proof Silver Dollar
Tuesday, August 18, 2020
Thursday, September 17, 2020
2020
San Francisco
PR
$1
Innovation Dollar
American Innovation 2020 $1 Reverse Proof Coin - Connecticut
Tuesday, July 21, 2020
Thursday, August 20, 2020
2020
Denver, Philadelphia, San Francisco
MS
25C
America The Beautiful
Salt River Bay National Historical Park and Ecological Preserve 2020 Rolls and Bags
Friday, July 10, 2020
Monday, August 10, 2020
2020
Denver, Philadelphia, San Francisco
MS & PR
25C
America The Beautiful
Salt River Bay National Historical Park and Ecological Preserve 2020 Quarter, 3-Coin Set
Friday, July 10, 2020
Monday, August 10, 2020
2020
West Point
SP
1oz
American Eagle Coin Program
American Eagle 2020 One Ounce Silver Uncirculated Coin
Wednesday, July 8, 2020
Monday, August 10, 2020
2020
Denver, Philadelphia, San Francisco
MS & PR
25C
America The Beautiful
Weir Farm National Historic Site 2020 Quarter, 3-Coin Set
Monday, June 29, 2020
Wednesday, July 29, 2020
2020
San Francisco
SP
50C
Commemorative
Basketball Hall of Fame 2020 Enhanced Uncirculated Clad Half Dollar Kids Set
Thursday, June 4, 2020
Thursday, September 3, 2020
2020
West Point
PR
$5
Commemorative
Basketball Hall of Fame 2020 Proof $5 Gold Coin
Thursday, June 4, 2020
Monday, July 6, 2020
West Point
MS
$5
Basketball Hall of Fame 2020 Uncirculated $5 Gold Coin
Philadelphia
PR
$1
Basketball Hall of Fame 2020 Proof Silver Dollar
Philadelphia
MS
$1
Basketball Hall of Fame 2020 Uncirculated Silver Dollar
San Francisco
PR
50C
Basketball Hall of Fame 2020 Proof Clad Half Dollar
Denver
MS
50C
Basketball Hall of Fame 2020 Uncirculated Clad Half Dollar
2020
Philadelphia & Denver
MS
50C
US Mint Rolls
Kennedy 2020 Half-Dollar, 2-Roll Set
Monday, June 1, 2020
Wednesday, July 1, 2020
2020
Philadelphia & Denver
MS
50C
US Mint Bags
Kennedy 2020 Half-Dollar, 200-Coin Bag
Monday, June 1, 2020
Wednesday, July 1, 2020
2020
Philadelphia
5oz
America The Beautiful
Weir Farm National Historic Site 2020 Uncirculated Five Ounce Silver Coin
Monday, May 18, 2020
Wednesday, June 17th, 2020
2020
Denver, Philadelphia, San Francisco
MS
25C
America The Beautiful
Weir Farm National Historic Site 2020 Rolls and Bags
Monday, May 18, 2020
Wednesday, June 17th, 2020
2020
West Point
PR
5C
Silver Proof Set Premium Addition
Reverse Proof 5C
Friday, April 17, 2020
Monday, May 18, 2020
2020
San Francisco
PR
1C
Silver Proof Set
1C Shield
Friday, April 17, 2020
Monday, May 18, 2020
5C
5C
10C
10C
50C
50c
$1
$1 Native American
25C
National Park of American Samoa Quarter
Tallgrass Prairie National Preserve Quarter
Weir Farm National Historic Site
Marsh-Billings-Rockefeller National Historical Park 2020
Salt River Bay National Historical Park and Ecological Preserve
2020
West Point
PR
$50
Gold Buffalo
American Buffalo 2020 One Ounce Gold Proof Coin
Thursday, April 9, 2020
Friday, May 15, 2020
2020
Denver & Philadelphia
MS
25C
America the Beautiful Quarters 2020 Uncirculated Coin Set
National Park of American Samoa Quarter
Tuesday, March 24, 2020
Friday, May 15, 2020
Tallgrass Prairie National Preserve Quarter
Weir Farm National Historic Site
Marsh-Billings-Rockefeller National Historical Park 2020
Salt River Bay National Historical Park and Ecological Preserve
2020
West Point
PR
$5
Gold Eagle
American Gold Eagle One-Tenth Ounce
Thursday, March 19, 2019
Friday, May 15, 2020
$10
American Gold Eagle One-Fourth Ounce
$25
American Gold Eagle One-Half Ounce
$50
American Gold Eagle One Ounce
2020
West Point
PR
5C
Proof Set Premium Addition
5C
Thursday, February 27, 2020
Monday, March 30, 2020
2020
San Francisco
PR
1C
Proof Set
1C Shield
Thursday, February 27, 2020
Monday, March 30, 2020
5C
5C
10C
10C
50C
50c
$1
$1 Native American
25C
National Park of American Samoa Quarter
Tallgrass Prairie National Preserve Quarter
Weir Farm National Historic Site
Marsh-Billings-Rockefeller National Historical Park 2020
Salt River Bay National Historical Park and Ecological Preserve
2020
MS
1oz
Presidental Medal
Andrew Jackson Presidential Silver Medal
Monday, February 24, 2020
Wednesday, March 25, 2020
2020
San Francisco
PR
25c
America The Beautiful Silver Proof Set
National Park of American Samoa Quarter
Thursday, February 20, 2020
Monday, March 23, 2020
Tallgrass Prairie National Preserve Quarter
Weir Farm National Historic Site
Marsh-Billings-Rockefeller National Historical Park 2020
Salt River Bay National Historical Park and Ecological Preserve
2020
Denver, Philadelphia, San Francisco
MS & PR
25c
America The Beautiful
National Park of American Samoa 2020 Quarter 3-Coin Set
Tuesday, February 18, 2020
Thursday, March 19, 2020
2020
Philadelphia
MS
$1
Native American $1 Coin Program
Native American 2020 $1 Coin Rolls, Bags and Boxes
Wednesday, February 12, 2020
Friday, March 13, 2020
2019
San Francisco
PR
$1
Innovation Dollar
American Innovation 2019 $1 Reverse Proof Coin - Georgia
Tuesday, February 11, 2020
Thursday, March 12, 2020
2020
Philadelphia
5oz
America The Beautiful
National Park of American Samoa 2020 Uncirculated Five Ounce Silver Coin
Thursday, February 6, 2020
Monday, March 9, 2020
2020
Denver, Philadelphia, San Francisco
MS
25c
America The Beautiful
National Park of American Samoa 2020 Rolls and Bags
Monday, February 3, 2020
Wednesday, March 4, 2020
2020
West Point
PR
$100
American Eagle Coin Program
Preamble to the Declaration of Independence Platinum 2020 Proof Coin - Pursuit of Happiness
Thursday, January 30, 2020
Monday, March 2, 2020
2020
San Francisco
PR
25c
America The Beautiful Proof Set
National Park of American Samoa Quarter
Tuesday, January 14, 2020
Thursday, February 13, 2020
Tallgrass Prairie National Preserve Quarter
Weir Farm National Historic Site
Marsh-Billings-Rockefeller National Historical Park 2020
Salt River Bay National Historical Park and Ecological Preserve
2020
West Point
PR
1oz
Congratulations Set 2020
American Eagle 2020 One Ounce Silver Proof Coin
Thursday, January 9, 2020
Monday, February 10, 2020
2020
West Point
PR
1oz
Silver Eagle
American Eagle 2020 One Ounce Silver Proof Coin
Thursday, January 9, 2020
Monday, February 10, 2020
2019
San Francisco
PR
$1
Innovation Dollar
American Innovation 2019 $1 Reverse Proof Coin - New Jersey
Tuesday, January 7, 2020
Thursday, February 6, 2020
2020
San Francisco
PR
1c
Happy Birthday Set 2020
1C Shield
Friday, January 3, 2020
Monday, February 3, 2020
5c
5C
10c
10C
25c
Tallgrass Prairie National Preserve Quarter
50c
50C
2020
San Francisco
PR
1c
Birth Set 2020
1C Shield
Friday, January 3, 2020
Monday, February 3, 2020
5c
5C
10c
10C
25c
National Park of American Samoa Quarter
50c
50C