The year 1866 was pivotal for United States coinage, which was adopting the inscription "IN GOD WE TRUST." The phrase first appeared on the Two-Cent Piece in 1864 but would not become the nation's official motto until nine decades later in 1956. Amid the settling dust of the Civil War, which ended in 1865 after nearly tearing the nation in two, the inspirational sentiments of such a unifying message as "IN GOD WE TRUST" was welcomed by many during the uncertain days of Reconstruction. This rich history leaps off the surfaces of an extremely rare 1866 Liberty Head With Motto Double Eagle that was recently acquired by U.S. Coins and Jewelry of Houston, Texas.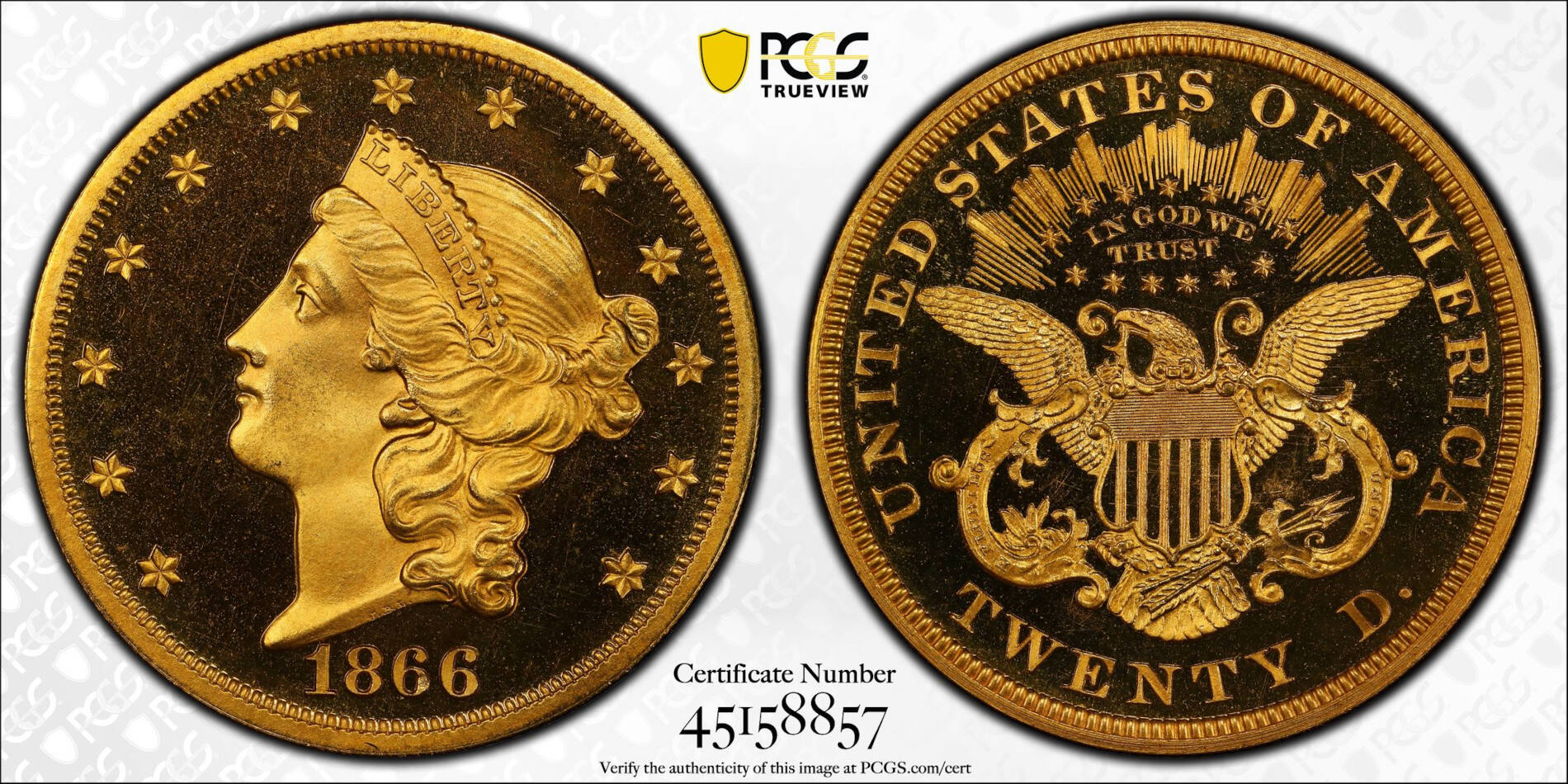 Produced as circulation strikes and proofs, the 1866 $20 With Motto is scarce in any manifestation but especially so in proof. The Philadelphia Mint struck only 30 examples in proof, and PCGS estimates that about a dozen survive. Against the longest odds, the example presented here survived in resplendent PR67DCAM. This sensational gem stuns with its impeccable surfaces, the watery depths of its black fields contrasting against thick golden frost on the devices.
The Liberty Head Double Eagle is a quintessentially American coin, and this masterpiece of a specimen is without peer. Hailing from a long line of prestigious cabinets, this seven-figure rarity is now stewarded by one of the most renowned rare coin firms in the country. "It is an honor to add this beautiful rarity to our holdings," said Blake Duncan, whose father, Kenny Duncan, a 2022 PCGS CoinFacts Coin Dealer Hall of Fame inductee, started U.S. Coins in the early 1980s as a wholesale firm that has grown exponentially. "Coins like this spark the imagination, vividly connecting the collector with the past."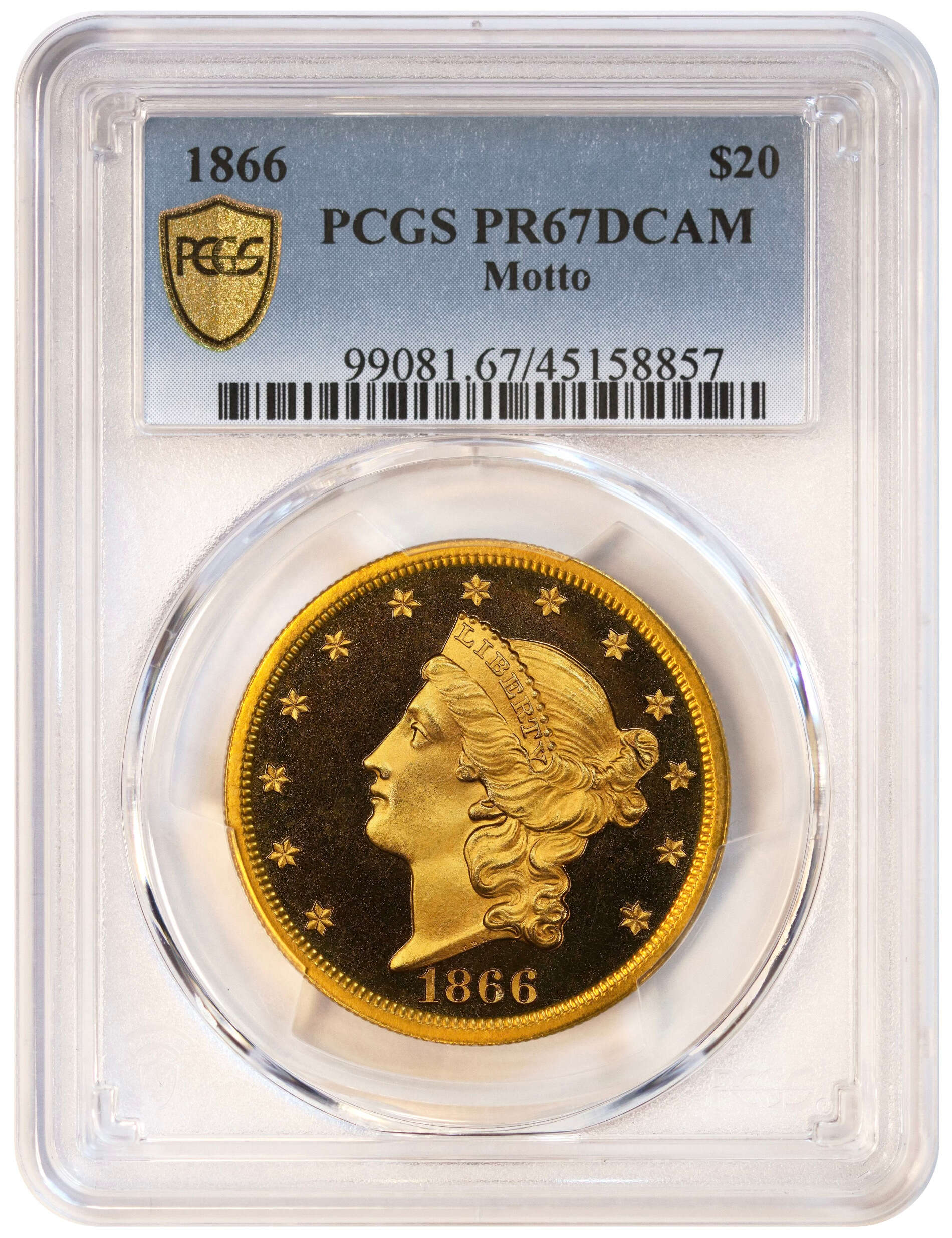 Nice proofs of the mid-1860s are simply tough to come by. Many were melted, spent as regular money, or have vanished in the mists of time. Those that remain are frequently encountered with evidence of mishandling – dull surfaces, fingerprints, and other imperfections. Few are the proofs struck on the cusp of the Gilded Age that exhibit the flawlessness, crispness, and sheer perfection of this specimen, which was clearly regarded as something special and held with the utmost of care from its earliest days.
But history isn't the only intrigue with this treasure. "There's just one in this grade with none finer, making this piece the very best of the best a collector can obtain." Added Duncan, "what's better than that?"