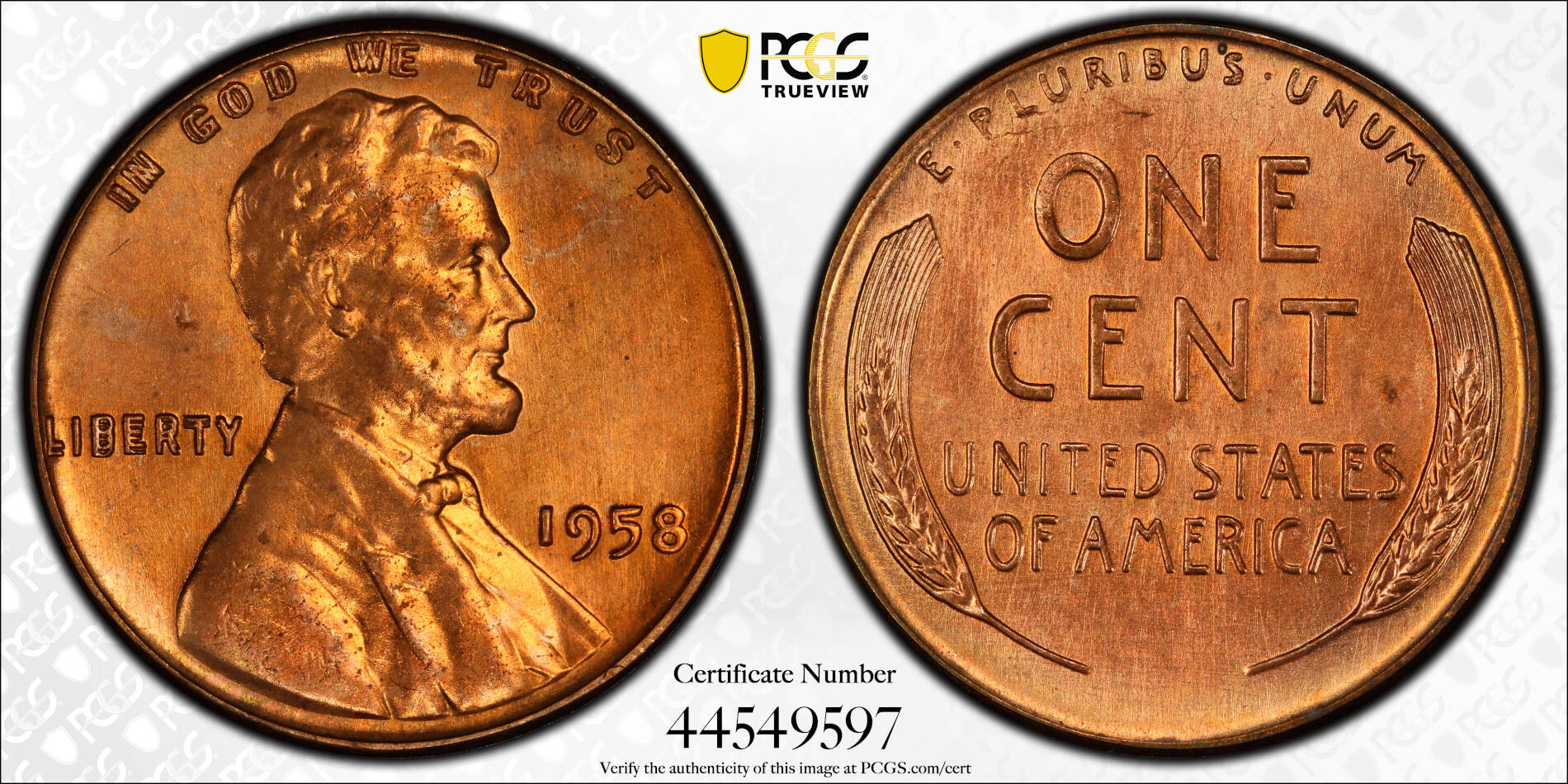 (Irvine, California) – The finest set of Lincoln Cents ever assembled is set to go under the hammer in a series of auctions by GreatCollections in early 2023.
The core 150-coin set includes all coins issued from 1909 to 1958 with different mintmarks and all of the major varieties. Known as "Red Copper," the collection is graded by Professional Coin Grading Service (PCGS) and was formed by Stewart Blay, who has won almost all of the top PCGS Registry Set awards for Lincoln Cents for the past 20 years.
Some of the highlights include a 1909-S VDB graded PCGS MS67RD and single-finest 1911, 1911-S, 1915, 1917-D, 1917-S, and 1919-D. Many of the coins have never appeared on the market since PCGS launched in 1986.
The 1919 is graded PCGS MS69RD and pristine, as if it was specially minted and handled only with gloves since it left the coin press at the U.S. Mint in Philadelphia. It is a miracle any Lincoln Cent exists in this condition.
In doubled dies, there is no comparison. Aside from the 1955 Doubled Die graded PCGS MS65+RD, the collection includes the finest 1958 Doubled Die graded PCGS MS65RD and one of just three known in all grades. The doubled dies also include a 1969-S doubled die graded PCGS MS66RD. Those three are considered the key to the doubled die series, and each is valued at over $100,000.
Blay painstakingly purchased each coin one at a time by attending coin shows around the country and searching for the best of the best.
"I am not even sure a single-page press release about Stewart's collection even touches the surface to explain the importance of his coins. I expect spirited bidding across the board, from not just Lincoln collectors, but also from those interested in major rarities, such as the 1958 Doubled Die and even type collectors for the 1919 MS69RD," said Ian Russell, president of GreatCollections.
Russell continued, "even those not graded numerically as the finest, the coins have amazing eye appeal and appear conservatively graded. Stewart has been considered the expert in this series for decades and quality was his priority when acquiring coins for his set."
Bidding on the Red Copper Collection will start at $1, as all coins are being sold unreserved over three weeks of auctions at GreatCollections, with bidding to end on January 15, January 22, and January 29.
Highlights from the Red Copper Lincoln Cent Collection
1909-S VDB Lincoln Cent PCGS MS67RD
1909-S Lincoln Cent PCGS MS67+RD
1910-S Lincoln Cent PCGS MS67+RD
1911 Lincoln Cent PCGS MS68RD
1911-S Lincoln Cent PCGS MS66+RD
1912 Lincoln Cent PCGS MS67+RD
1913 Lincoln Cent PCGS MS67+RD
1913-D Lincoln Cent PCGS MS66+RD
1914 Lincoln Cent PCGS MS67+RD
1914-D Lincoln Cent PCGS MS66RD
1915 Lincoln Cent PCGS MS68RD
1915-S Lincoln Cent PCGS MS66RD
1917 Lincoln Cent PCGS MS68RD
1917-D Lincoln Cent PCGS MS66+RD
1917-S Lincoln Cent PCGS MS66RD
1918 Lincoln Cent PCGS MS68RD
1919 Lincoln Cent PCGS MS69RD
1919-D PCGS MS67+RD
1922 Lincoln Cent No D PCGS MS64RD
1923 Lincoln Cent PCGS MS68RD
1924 Lincoln Cent PCGS MS67+RD
1925-S/S Lincoln Cent PCGS MS65RD
1927-S Lincoln Cent PCGS MS67+RD
1928-D Lincoln Cent PCGS MS66+RD
1932-D Lincoln Cent PCGS MS67+RD
1947 Lincoln Cent PCGS MS67+RD
1955 Lincoln Cent Doubled Die PCGS MS65+RD
1958 Lincoln Cent Doubled Die PCGS MS65RD
1969-S Lincoln Cent Doubled Die PCGS MS66RD
1974 Lincoln Cent Struck in Aluminum PCGS PR68CAM
Aside from being on view at the December PCGS Members Only Show Las Vegas and January FUN Show, the Red Copper Collection is available to view at the Irvine, California, headquarters of GreatCollections by appointment. To view high-quality images and register to bid visit www.greatcollections.com or call 1-800-442-6467.
About GreatCollections
GreatCollections, the official auction house of the American Numismatic Association, specializes in auctioning certified coins and banknotes, handling transactions from start to finish. Since its founding in 2010, GreatCollections has successfully auctioned over 1 million certified coins, making it one of the leading certified coin companies in the United States with annual sales in 2021 exceeding $235 million. Ian Russell, owner/president of GreatCollections, is a member of the prestigious Professional Numismatists Guild and member of the National Auctioneers Association. For more information about GreatCollections, visit www.greatcollections.com or call 800-442-6467.