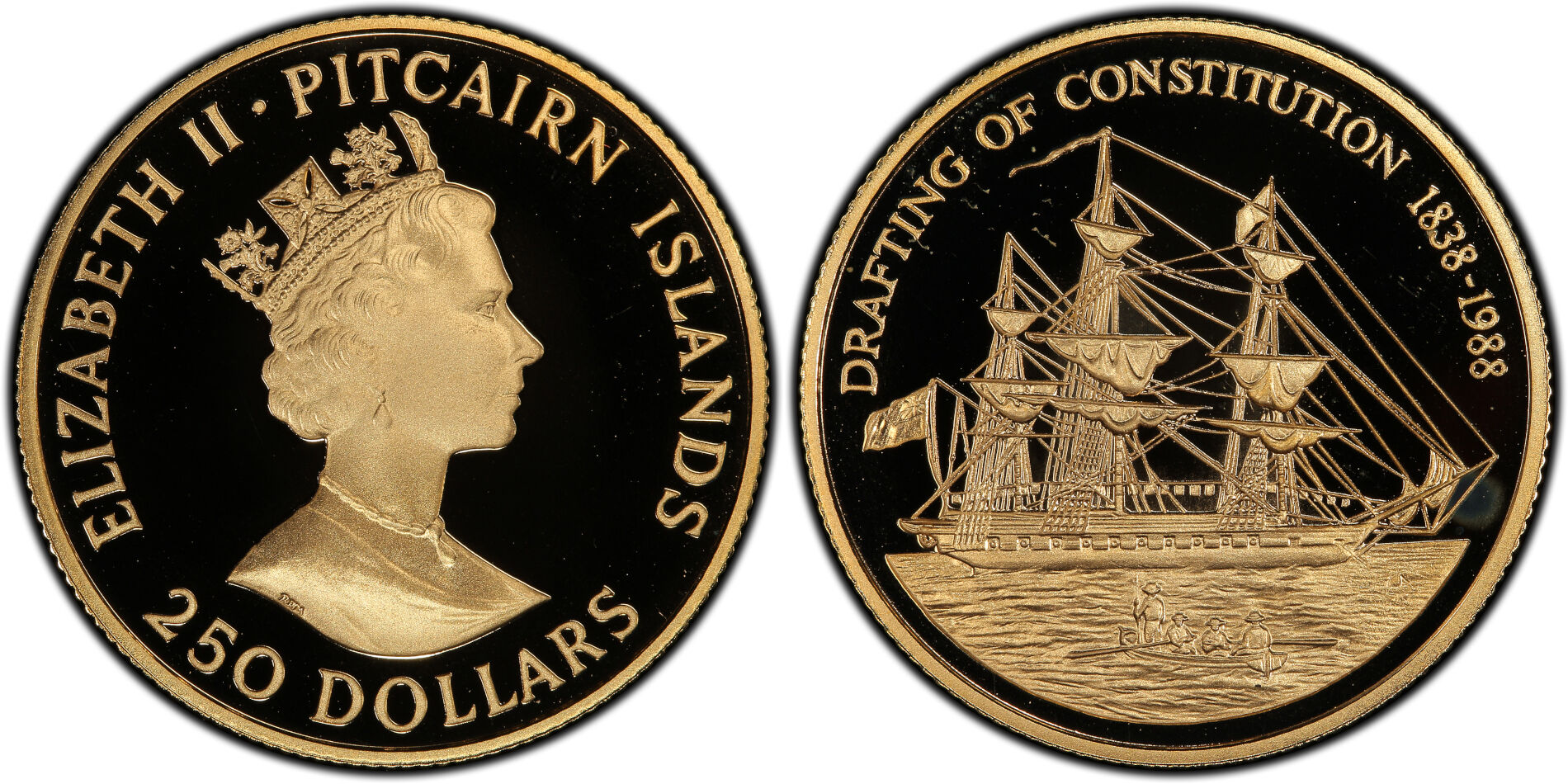 The old saying, "the Sun never sets on the British Empire," is a fact that remains true today, and that is because of the Pitcairn Islands. One of the over 14 territories that Britain continues retaining sovereignty over beyond the British Isles, it is the one territory in the Pacific that indeed still allows the Sun to not set on the British Empire.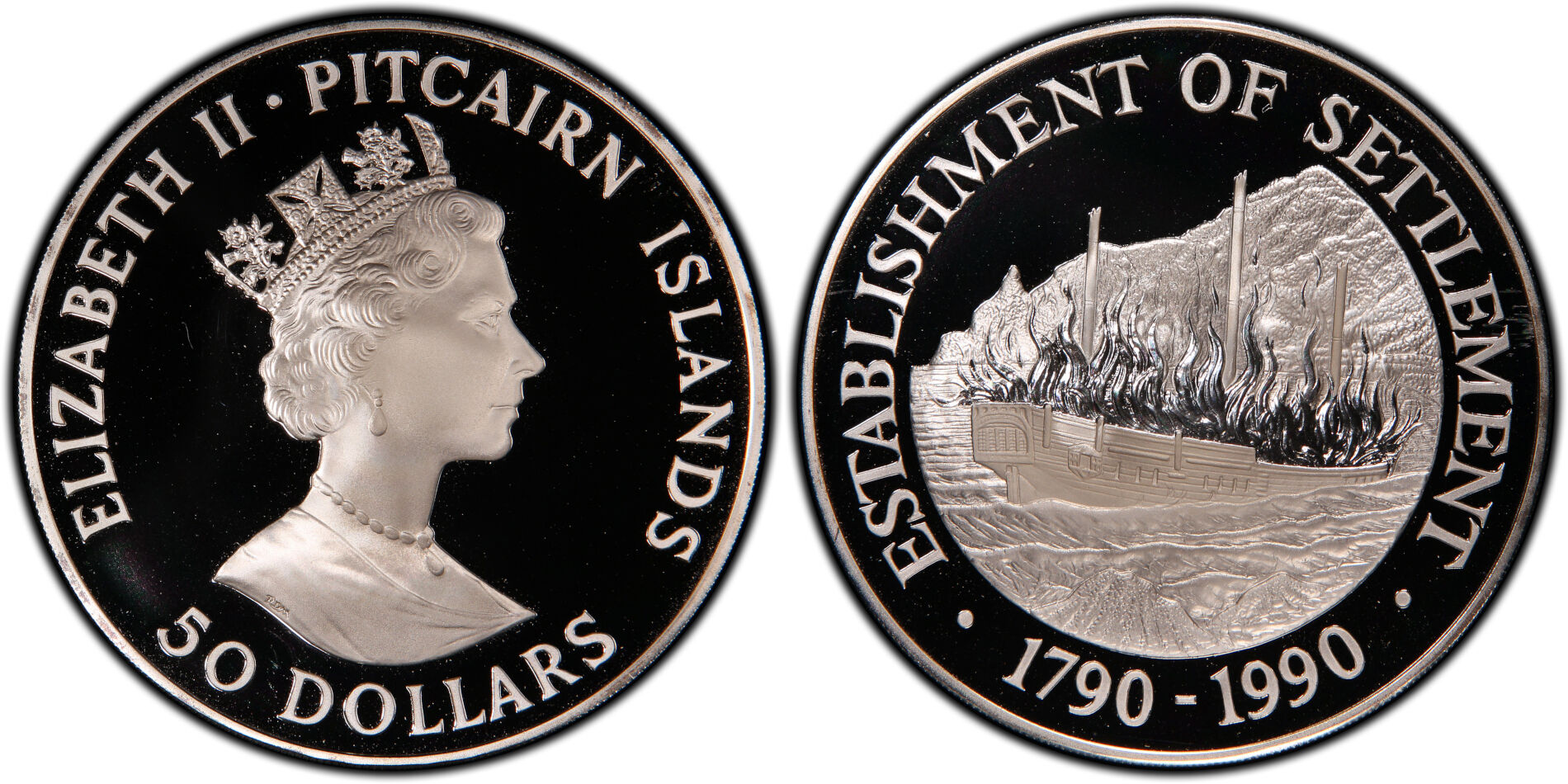 With a population of about 50 people, the inhabitants are descendants of the mutineers from the HMAV Bounty and Tahitians who were also aboard the HMAV Bounty. The mutineers of the ship settled on the Pitcairn Islands in 1790 and set fire to the Bounty, which is still visible today underwater in Bounty Bay. The Islands became a British Colony in 1838.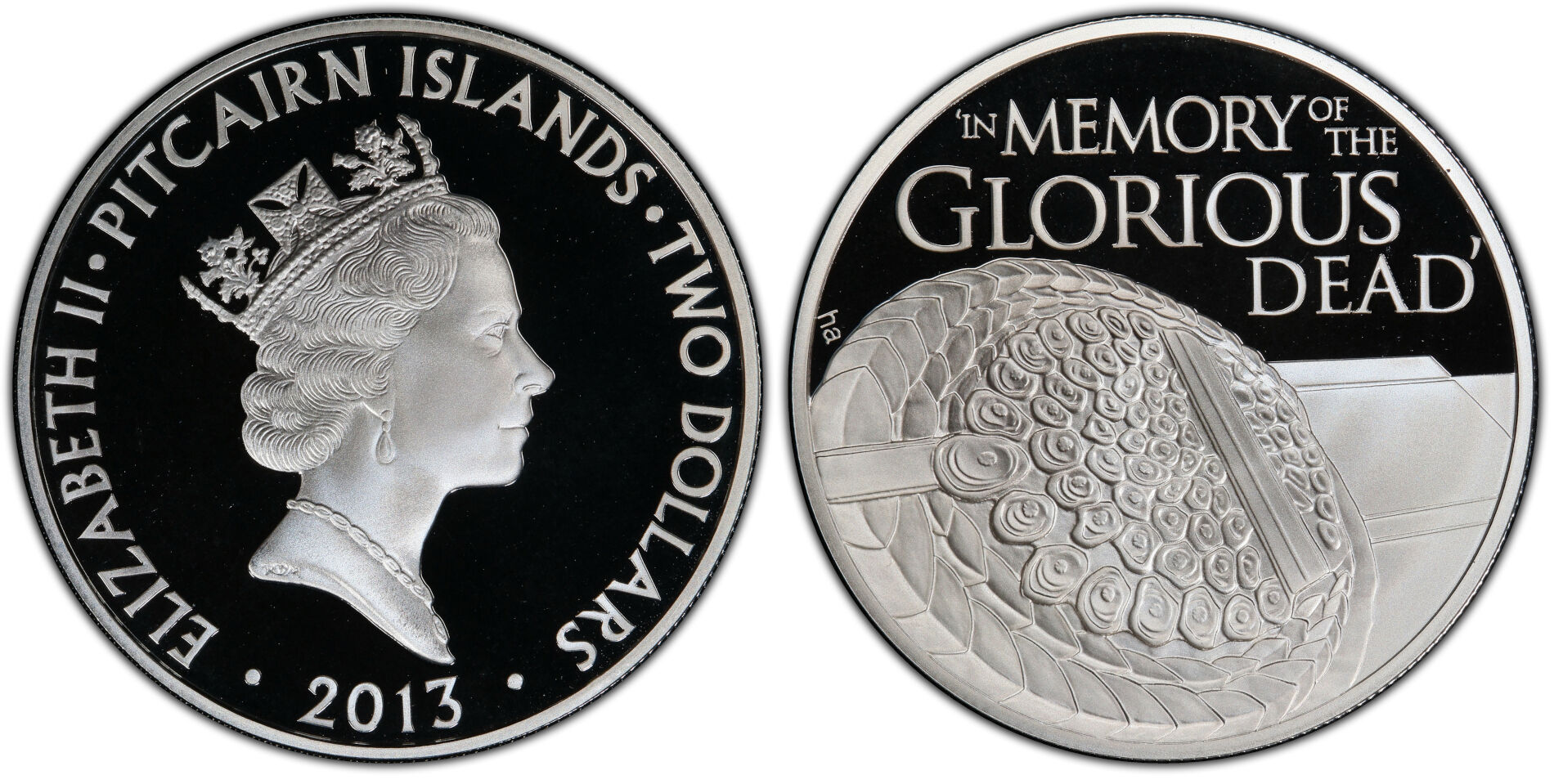 Part of the major revenue for the territory was in the sales of stamps and coins. Collectible postage stamps garnered a good revenue for the territory starting with the issuance of the island's first postage stamps in 1940. The first coins were produced in 1988 with non-circulating commemoratives featuring the portrait of Queen Elizabeth II and the legend "PITCAIRN ISLANDS" on the coins.
The currency is tied to that of New Zealand and is denominated in dollars. Commemoratives for the 150th anniversary of the drafting of the constitution, the 200th anniversary of the HMAV Bounty, the 200th anniversary of the mutiny on the Bounty, 200th Anniversary of the Pitcairn Islands, and 200th anniversary of settlement of the Pitcairn Islands were struck from 1988 through 1990. In 1997, new commemorative coins kicked off with themes and commemorative issues often less tied to affairs of the islands to bolster larger marketing appeal. Currently, there are over 72 different issues for coins issued under the name Pitcairn Islands. With this relatively small number of issues, completing a collection is obtainable for many.
In 2004, the islands went bankrupt. Between the lack of revenue from licensing their country's name and a large number of criminal trials, the nation became dependent on 90% of their annual budget to be paid for by the British government. Since 2004, an abundance of coins issued under the Pitcairn Islands name have been issued commemorating everything from Lunar themes to the 70th anniversary of Beano comic-strip character Dennis in 2021.
Due to the island's small population and great lack of financial resources, it is unlikely the Pitcairn Islands will ever see independence. As long as the Pitcairn Islands remain under Britain's tutelage, this coinage will continue being produced and the sun will cease to set on the British Empire.