One specialized area of banknote collecting that is of particular interest for people like me who grew up in a military family are MPCs, or Military Payment Certificates. Besides the connection many have to the United States Armed Forces, there is an added level of intrigue as these certificates were withdrawn and destroyed at different intervals, and replaced with new designs. Let's take a moment to define what these certificates are and the exchange process in greater detail.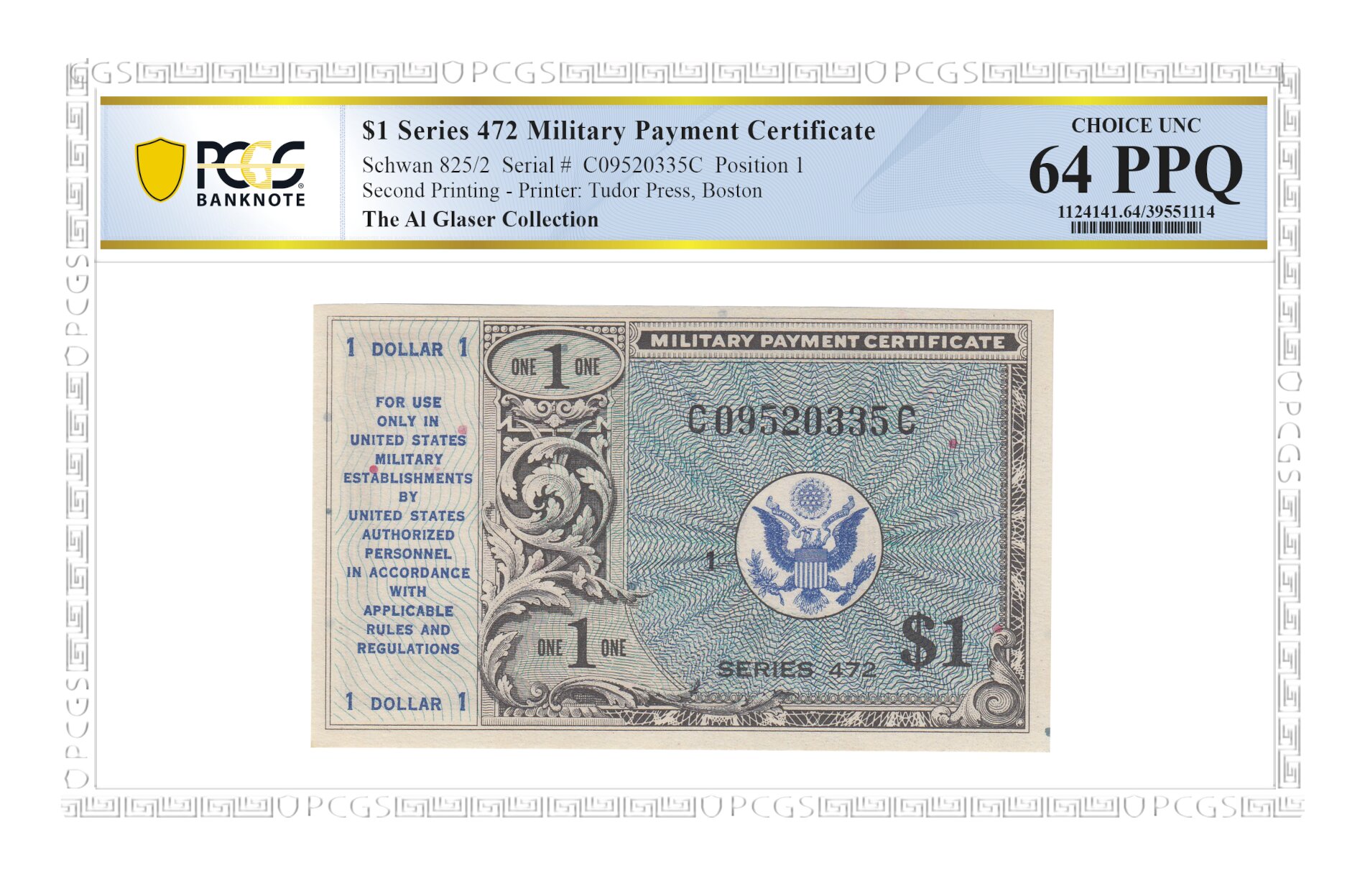 As defined in Chapter 17, Volume 5 of the Department of Defense Financial Management Regulation, "Military Payment Certificates (MPC) are available for use in overseas areas when their use would be in the best interest of the U.S. government. In these cases, MPC shall be used instead of U.S. currency for payment of pay and allowances to DoD [Department of Defense] military and civilian personnel and to conduct transactions on overseas facilities operated or controlled by U.S. Forces."
As with the banknotes we use today, design, engraving, and printing of these certificates fell to the Bureau of Engraving and Printing and the Department of the Treasury. As touched on in our September/October 2021 Noteworthy Notes article a "conversion day" could take place on a frequent and sudden basis. Per the regulations, "An MPC conversion program shall be initiated: when a majority of the notes in circulation becomes unserviceable; when a significant degree of counterfeiting activity is detected; or, from time to time to test the integrity of the MPC system and discourage unauthorized MPC holders from participating in MPC transactions."
There are even regulations as to how these notes were to be destroyed. Primarily this method was, "burning to ashes under the supervision of and in the presence of not less than three members of the [destruction] committee," as well as three alternate methods, "shredding, maceration, and heating in the presence of caustic soda."
Thirteen series of MPCs were issued from 1946 through 1973, with an additional two series created that are also recognized by PCGS.That list of certificates begins with Series 461 and ends with Series 701. With varying destruction schedules, specific instructions for elimination, and the need for military personnel to use these as currency it should come as no surprise that there is a scarcity built into these pieces. The two notes featured here have populations of four and 19, respectively.