Perhaps you've been thumbing through coin books or maybe a coin auction catalog and an unusual listing arose with the letter "J" followed by a hyphen and then a series of numbers afterward. This nomenclature is often unfamiliar to many coin collectors, especially those who aren't necessarily acquainted with the complex world of pattern coinage. However, to those who collect these experimental coins or have at least studied this area of the hobby, the "J" and numeral listing is not only well recognized but virtually essential to navigating this realm of the hobby.
"J" is for "Judd"
Numismatic patterns are a highly specialized niche in the hobby, and one of the key experts who spent a lifetime dedicated to studying and identifying these prototype coins was Dr. John Hewitt Judd. Born in 1899 and earning his Doctor of Medicine in 1924, he was a university professor and eventually became the president of the American Numismatic Association from 1953 through 1955.
A longtime student of patterns, he published United States Pattern, Experimental and Trial Pieces – his seminal authoritative work on the subject in 1959. Judd sold his collection in the late 1970s and early '80s; dealer Abe Kosoff served as both the auctioneer for many of his patterns and the revisionist of the seventh edition of Judd's book in 1982, with assistance from numismatic historian Walter Breen.
Judd, who passed away in 1986 at the age of 87, served as a pioneer in his field. While pattern coins were collected before his arrival on the numismatic scene, Judd revolutionized this area of the hobby through his meticulous study and dedication to research. His 1959 book lists myriad patterns and provides a roadmap for collectors, who still use Judd's cataloging system and information as the basis for their study and collecting.
J Vs. Judd… And Don't Forget the P!
The ever-expanding realm of numismatic shorthand generally calls for collectors who are tight on listing space to simply use Judd's initial, "J" in the description of said pattern. But many collectors, not to mention dealers and auction houses, find the room to include the full name "Judd" in the listing description, followed by a hyphen and the catalog number per Judd's system. In fact, most times when patterns and trial coins are described this way, also included is another letter – or surname – in the listing.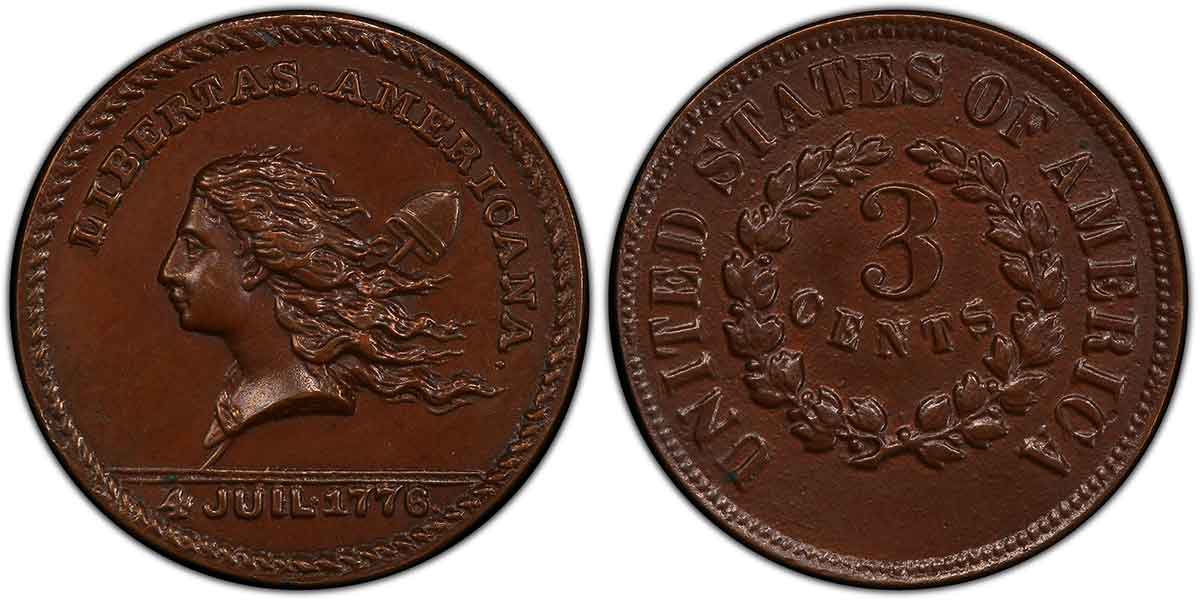 Libertas Americana Medals, No Date Token Judd-391 Bronzed Lead Mule w/Libertas Americana, PCGS MS64. Click image to enlarge.
This additional name usually included in the description of a pattern or trial coin is "Pollock," often shorthanded "P" as the initial of another luminary in the realm of experimental United States coinage. Andrew W. Pollock came along about two generations after Judd. Pollock's book United States Patterns and Related Issues was published in 1994 and has since become another key reference on prototype coins. His catalog numbers are also included alongside and typically secondarily behind Judd's.
Sources