With silver prices making moves, many precious metals speculators are understandably looking toward bars, rounds, or pre-1965 90% silver United States "junk" coins. But those who are hedging their bets with silver might be scoring one of the best advantages of all when purchasing MS65 modern 90% silver coinage, including Roosevelt Dimes, Washington Quarters, Franklin Half Dollars, and 1964 Kennedy Half Dollars.
Surely, it's conventional wisdom for bullion investors to buy silver at the cheapest price they can get, gram for gram. This generally leads them to buying raw junk silver coins in roll or bag quantities. But perhaps silver stackers are missing the mark here when it comes to liquidity. Is it really the best move to buy silver "cheap," or is it better to buy quality silver coins that offer enhanced crossover appeal to the numismatic marketplace?
It may not be hard to see where the logic is going here… While it's futile to even try predicting what the bullion market will look like next week or next year, let alone tomorrow, it's reasonable to suggest that the numismatic marketplace will continue favoring quality coins – just as has pretty much always been the case. Many bullion speculators reading this might be scratching their heads here wondering, "WHAaaaa? Why pay more than spot for silver coins?"
But, just for a moment here, let's consider the pricing of Gem (MS65) common dates in the most widely traded 90% silver series that also see heavy activity in the bullion marketplace in circulated grades. These coins would include the aforementioned Roosevelt Dime, Washington Quarter, Franklin Half Dollar, and 1964 Kennedy Half Dollar – all representing the bulk of raw, junk silver coinage today.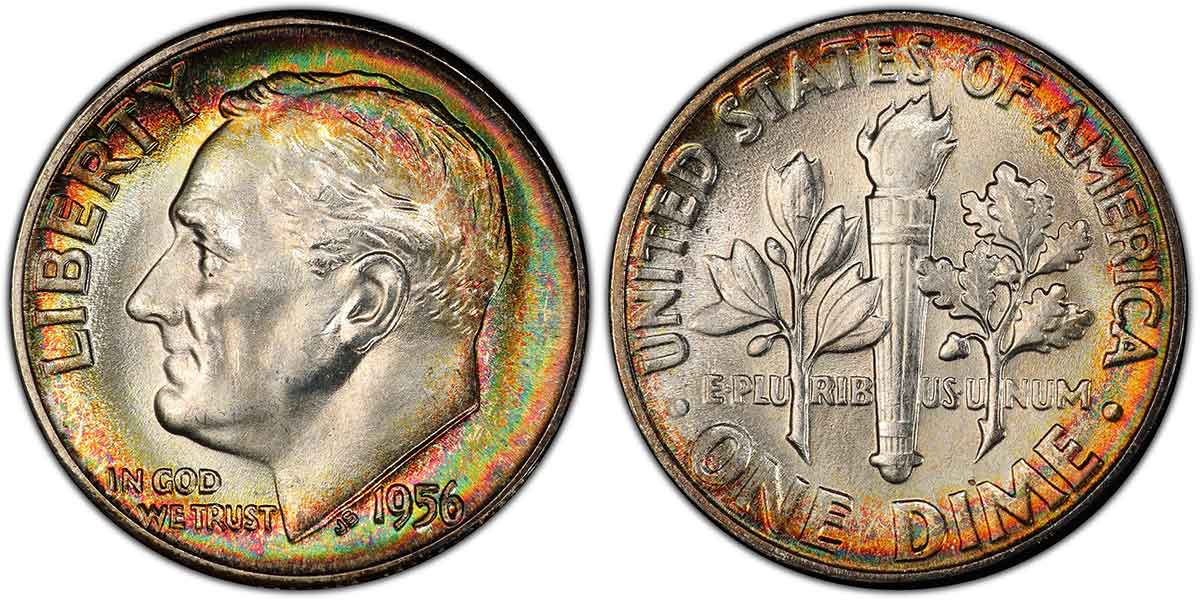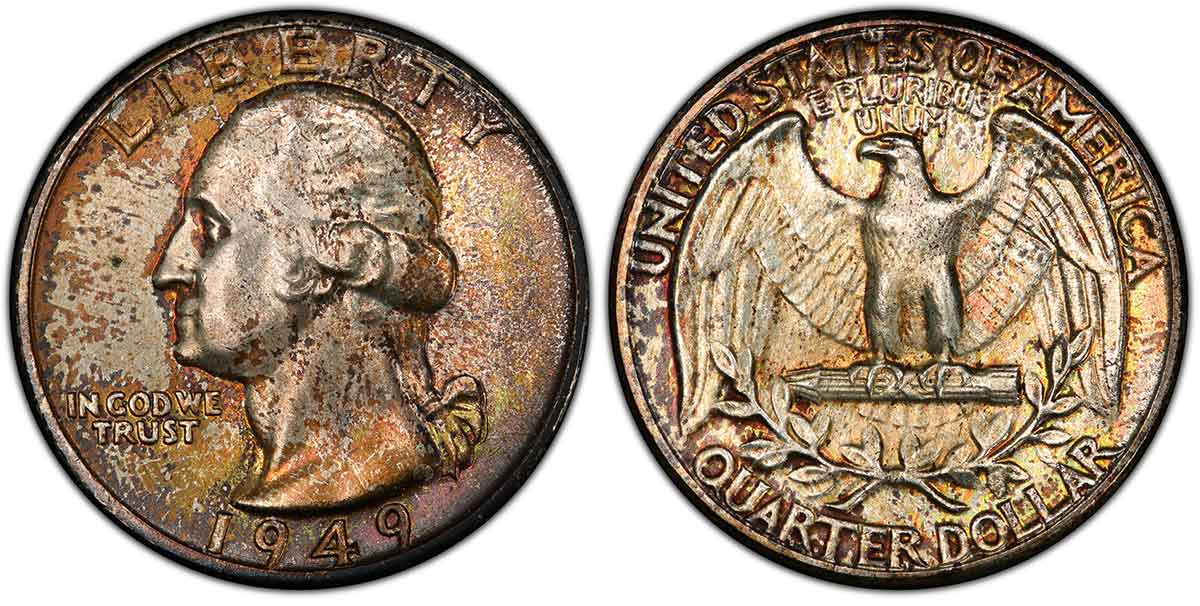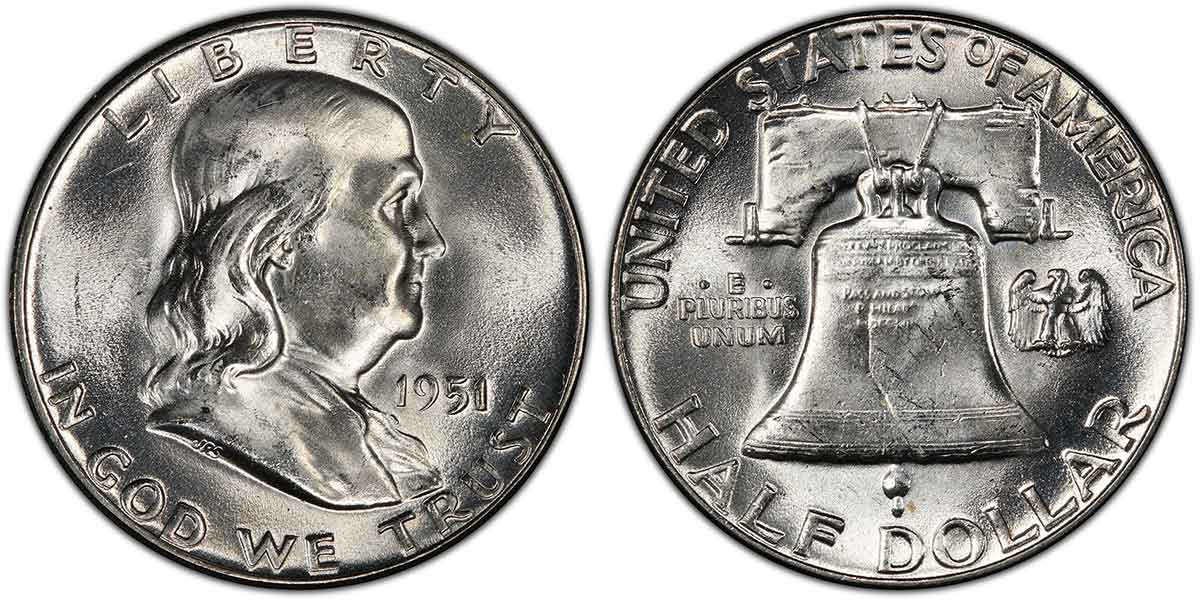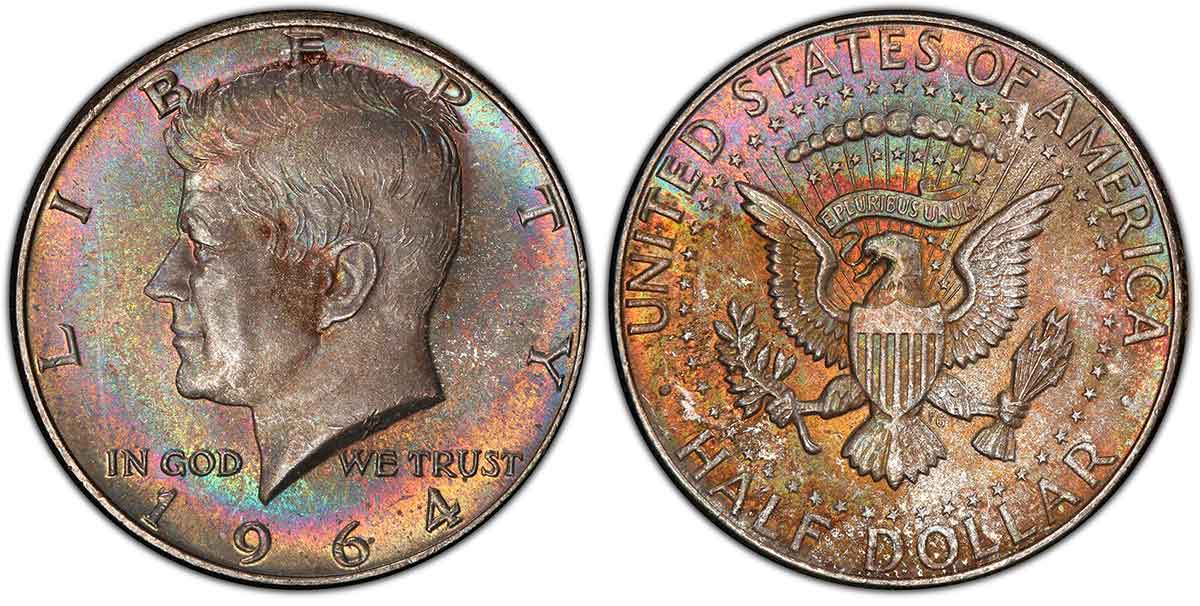 These four series are widely collected by hobbyists in every economic echelon, yet the common dates remain very affordable in the highly desirable grade of MS65. Consider, for example the Roosevelt Dime, which was struck in 90% silver from 1946 to 1964 and offers a bevy of issues from that period selling for between $14 and $18 in MS65, according to the PCGS Price Guide. For as little as $10 to $15 more per coin, the silver stacker can move in on the Gem 90% silver Washington Quarters minted from 1932 through 1964. And an investment of $35 to $40 apiece brings the investor into Gem Franklin and 1964 Kennedy Half Dollars.
So, some might insist on asking what the logic is here. Why spend $40 for a 90% silver Franklin Half Dollar when, depending on silver prices you can get two – maybe even three – for the same price? While circulated Franklin Half Dollars really only have a market among silver stackers, Franklin Halves grading MS65 have the added benefits of relative scarcity and collector value. Thus, they are widely collected in PCGS Registry Sets, which collectively account for more than 120,000 collections and draw thousands of active collectors.
Many silver investors look toward the erratic winds of the fickle bullion market to make buying and selling decisions. But those who invest in high-quality 90% silver coins that trade for relatively small margins over their spot prices have a large and enthusiastic crossover market with stabler pricing yet plenty of upward mobility. And in the hot numismatic collectibles marketplace we see these days, one is pretty likely to view a sea of green upward-facing arrows reflecting positive price changes on the MS65 common-date 90% silver coinage.
Yes, there's money in silver, but there's also a real opportunity in Gem collectible silver coins that are priced just beyond spot, particularly among the encapsulated coins that collectors crave. Bags and rolls are well and fine for silver stackers in a pinch, but for those who want to help increase liquidity and maximize their returns, PCGS-graded 90% silver common-date coins in MS65 are the ones investors should consider stacking.