How I Turned My Hobby into a Business at the Age of 15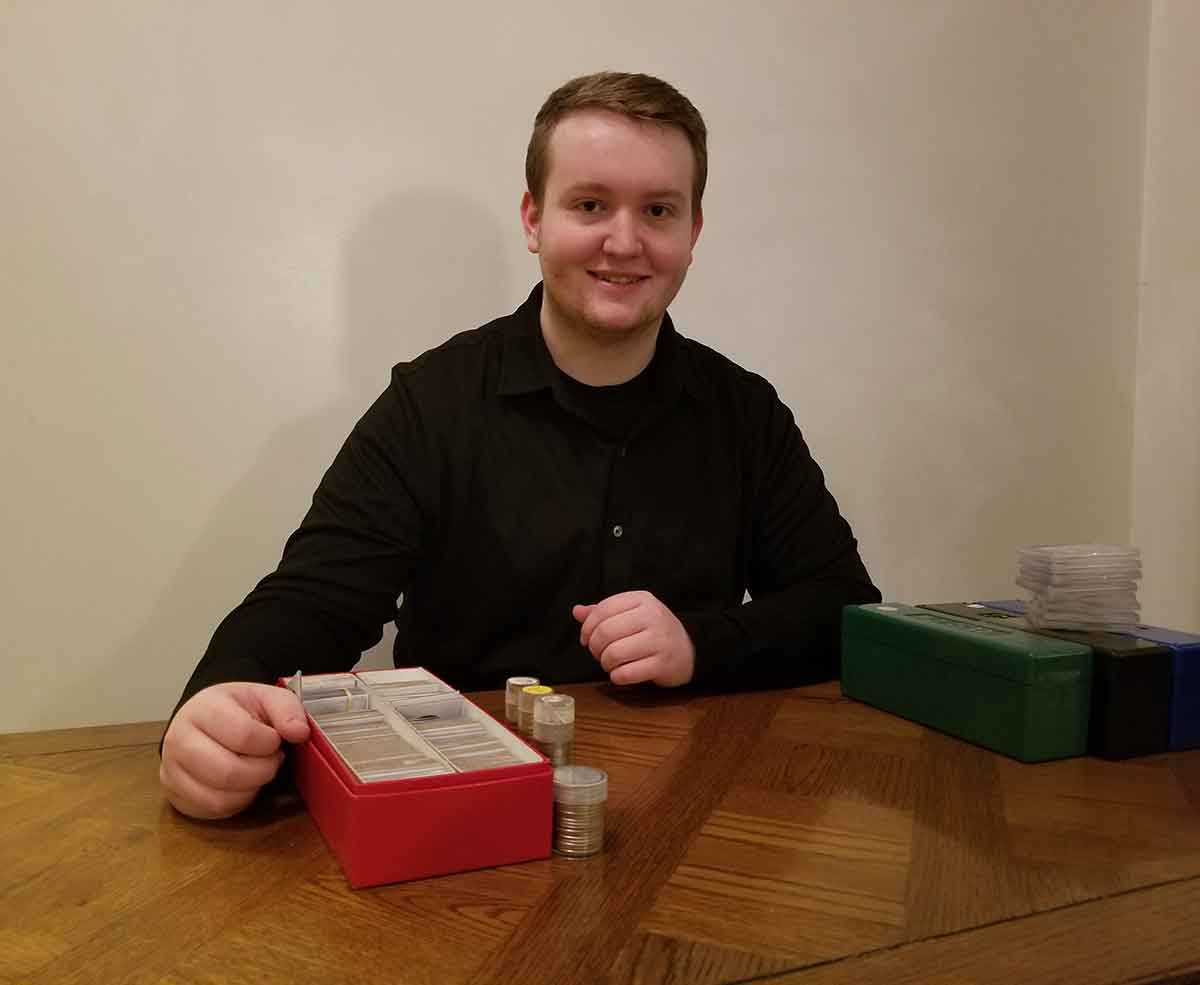 Owen Seymour is a 21-year-old coin dealer from Pennsylvania. Follow his business on Instagram @PA_Coins. Click image to enlarge.
Like many who are reading this article, I began collecting coins as a kid. Ever since I can remember, I have had an affinity for coins. I started off around the age of four collecting Lincoln Wheat Cents and filling a 1941-1958 Lincoln Cent album. Eventually, my tastes became more expensive. By six, I was spending time with my father searching eBay for nicely toned certified Roosevelt Dimes. I collected casually for a few years but eventually lost interest as I began pursuing other hobbies and activities.
Nearly 10 years later, I became interested in coins again. In 2012, I began visiting a local coin shop and purchasing coins that I believed were priced under market value. By 2014, I assembled a small collection and began wondering how I might go about ever selling these coins, if I wanted to. I stumbled upon my answer only a few weeks later. I was browsing Instagram and saw another young collector selling coins who seemed to be making steady sales. I made my own account and within a few weeks had conducted a handful of successful transactions and began to establish a solid reputation for myself. My activity in the hobby steadily increased, buying and selling more and more coins.
After a year of dealing in coins, I realized that this opportunity had real potential – something I could invest my time in and hopefully transform into a legitimate career. I knew I needed a steady supply of coins, so I began travelling to coin shops and coin shows with my father more often, eventually driving as far as six hours round trip just to visit one dealer. As the number of coins I was offered massively increased, I recognized an obstacle; I was stuck dealing mostly in coins that were in my relatively narrow comfort zone.
A few dealers and coin collecting friends were kind enough to mentor me, sharing a wealth of knowledge with me on a variety of topics such as grading coins, recognizing problem coins, and researching and identifying varieties, among many other things. In 2016, only a few weeks after graduating high school, I attended the American Numismatic Association (ANA) Summer Seminar and participated in a course called "Grading U.S. Coins, Part 2," instructed by David McCarthy and Steven Feltner – the latter having already mentored me for several years. Equipped with my sharpened grading skills, several mentors, and a considerable number of venues in which to purchase coins, I began dealing coins full time.
My business continued expanding, and I began submitting more coins to PCGS, ever broadening the scope of material I dealt in and always searching for information that could be useful in my endeavor. For the past four years, I have traveled all over the country visiting dealers and coin shows looking for the next deal and always keeping an eye out for coins that are a rare variety, high grade, toned, or otherwise unique. I can attribute my success today to two main factors: knowledge and mentors. If you want to pursue coins professionally, you need a wealth of knowledge to identify a good deal. You also need a mentor to help you get out there, overcome obstacles, and employ your knowledge in the real world.