Market Report
Long Beach is "Really Good" as Bourse Activity and Auctions Roar
The Long Beach show, an important market bellwether, was highly active. Lack of fresh material seen as only market drawback. Small gold in great demand, including Charlotte and Dahlonega pieces. 1912-S Lincoln cent brings $27,600! Kingswood "New Castle" sale is this week. Bowers & Merena "Sanctuary Sale" is now online. Click here to read more.
Set Registry Spotlight
JSB & Sons - The Number One Finest $2-1/2 Indian Head Set, Circulation Strikes (1908-1929)
Last year the Sunnywood Collection of $2-1/2 gold walked away with a Best Set Registry Newcomers of 2002 award. Since then the set has been retired. Now another fabulous set has taken the lead. The JSB & Sons set is filled with high-grade coins and has an incredible GPA of 65.41! Of the 15 coins in the set, 12 are Pop-tops (the finest graded). This is simply an amazing set. Congratulations to JSB & Sons! Click here to enjoy.
A special thanks is extended to the owner of the Cardinal Collection, the fabulous set of early dollars ranked #1 in the Set Registry, for allowing PCGS the opportunity to display this phenomenal collection at the Long Beach coin show. If you missed seeing the Cardinal Collection, and did not pick up your complimentary copy of the booklet "Early Dollars: A Pocket Guide to Major Varieties," click here and we'll be glad to send you a copy.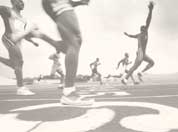 WILL

YOU

LAND IN FIRST PLACE?

Every year

PCGS Set Registry Awards

recognizes the top sets in the following categories:

The FIVE best CLASSIC sets: 1794-1964
The FIVE best MODERN sets: 1950 to date
The FIVE best NEW sets in 2003

In each category the collector with the finest set with at a least 50% completion will receive a "Best of the Registry" certificate.

To recognize exceptional All-Time Finest sets, a number of all-time great sets will be inducted into the

PCGS Set Registry Coin Collecting Hall of Fame

. The contest winners and Hall of Fame inductees will be selected based on a vote of PCGS coin experts.

Be sure to plan ahead! This year's deadline for set registration and updates is

June 30, 2003

. Winners will be awarded at the ANA Convention in Baltimore at a special PCGS Set Registry luncheon.

Click here

to view the winners from 2002.
New set composites online include 1908 Mint and Proof Sets; Large Cents Basic Set, Circulation Strikes 1793-1814, Large Cents Basic Variety Set, Circulation Strikes 1793-1814. The following set has been weighted: Large Cents Complete Variety Set, Circulation Strikes 1793-1814. The following weights are currently being previewed: Large Cents Basic Set, Circulation Strikes 1839-1857; Large Cents with Varieties, Circulation Strikes 1839-1857; Large Cents Basic Set, Circulation Strikes 1816-1839; Large Cents with Varieties, Circulation Strikes 1816-1839. To learn more, visit the Set Registry News page for frequent updates.
Fun, educational, and sometimes controversial, the PCGS Set Registry Messageboard remains the number one informative coin forum on the Internet. Get involved with other collectors who are currently participating in the Set Registry program or are just beginning. Click here to chat on the Set Registry Messageboard.
The PCGS Set RegistryTM is a work in progress. If you have any suggestions or comments please e-mail [email protected].

Building a $2-1/2 Indian Head set? Go to the Authorized Dealer link on PCGS and click on Gold Coins in Specialties. Looking for dealers with Internet sites? Click on the Internet sites link in services. Search for more than 1,000 dealers in the PCGS Authorized Dealer listings.

Expert's Corner
One of My Favorite Coins
PCGS founder David Hall has seen a lot of rare and wonderful coins over his career, so when he says that a coin really makes his heart thump, you know it has to be something special. PCGS recently graded a spectacular 1794 silver dollar -- possibly the finest known example and just maybe the first piece ever struck of the denomination. Click here to read more about this amazing coin.
Collector's Survey
Which coins are the best deal on the market? While ultra-modern issues roar and early type coins soar, some things are still being overlooked.
Liberty Seated condition rarity. Sometimes a "pop-1" coin trades for virtually no premium whatsoever.
Morgan dollars. Key dates are hot, but some issues are only 10% of their 1989 highs.
Peace dollars. Key dates are picking up, but some issues are only 7% (such as the '26-P) of their 1989 highs.
Shield nickels. Compare the rarity and the prices to Jefferson nickels!
Generic gold. Sometimes the prices seem almost impossibly cheap!
Click here to answer. Results will be posted in the next eCollector.
Results from last survey: 38% would load up on 18th century classics like 1794 silver dollars and 1796-97 half dollars if they could travel back to the 1903 ANA convention. Click here for a complete breakdown.
What is "annealing?" Find out in Lingo, the PCGS dictionary of numismatic definitions. Click here for Lingo.

Subscribe to the online PCGS Population ReportSM for as little as $4.95 a month! Updated weekly, get the latest census data on all coins graded by PCGS. Click here to get a free peek at the population statistics for $2-1/2 Indian Head gold.

Our Readers Ask
Question: I was not fortunate (or unfortunate) enough to go though the Coin market in 1989.
Can you compare, in simple terms, what this bull market is doing in your opinion that is different from the 1989 coin market?
Answer: Here's my very short take on the bull markets of the past...
1961-1964... Coin collecting boom. A corner coin store in every city in America (downtown Santa Ana, CA had three). Lots of speculation in BU rolls and Proof sets. But lots of collectors putting together sets. Focus was on mintage. Circulated coins were in favor. Condition was not a primary focus.
1971-1974... Gold and silver... the first big bullion run-up. Silver dollars were incredibley strong. Type coins in Gem condition soared for the first time. Focus on rarity, quality was also important.
1977-1980... More gold and silver bullion run-up. Huge investor demand. Lots of focus on both quality and rarity. Coin prices went up 1000% or more. The biggest bull market ever.
1983-1989... Very focused on quality, quality, and quality. Very investor driven. The dawn of PCGS and the slab revolution. Huge (for the time) quality premiums on ga-ga grades (but nothing like today).
November, 2002 to date... Huge collector demand, Set Registry, Statehood quarters, incredible demand for modern coins... reminds me more of the 1960s than the 1970s and 1980s.
-- David Hall, Professional Coin Grading Service
Do you have a question you would like to ask our experts? Click here.
Or, visit the PCGS messageboards, the most active coin forums online.

Join the PCGS Collectors Club ...Enjoy the Benefits!
If you love collecting coins, the PCGS Collectors Club is for you. Members enjoy direct access to all PCGS grading services, complimentary PCGS gradings and a wealth of essential information. All PCGS Collectors Club Members enjoy access to all Collectors Universe auctions, eShops and messageboards and the eZines of their choice. Joining is quick and easy. Just click here or call PCGS Customer Service at 800-447-8848. Do it today!

Announcements
Oh, that magic Carson City mintmark! It brings back the history of the American West, the Comstock Lode and times when coins were made out of silver and gold. For the second quarter special of 2003 (April 1-June 30) Collectors Club members may submit one Carson City coin of any denomination for FREE grading and authentication by the PCGS experts. All you have to pay for is the postage. Each coin will be handled through the Regular Service, which takes 15 business days. This offer is available to Gold and Platinum level Collectors Club members only.
The Bowers and Merena Sanctuary Sale is Now Online!

A wide range of coins, from a doubled die 1916 Buffalo nickel to a Proof 1882 Trade Dollar, are currently being offered in "The Sanctuary Sale" by Bowers and Merena Galleries. The auction, named in honor of the firm's new office location, will be conducted in conjunction with the 22nd Annual MidAmerica Coin Expo in the Chicago suburb of Rosemont, Illinois, June 26 - 28, 2003. Online bidding is now underway. Click here to participate.
Kingswood Coin Auctions' New Castle Sale Closes June 5!

The New Castle Sale, the 14th in the line of Kingswood's "alphabet series" of auctions, is still online, but for a limited time! This sale features 966 lots of PCGS and NGC certified coins, including a wide selection of 19th and 20th century rarities as well as ultra-high grade modern issues.
Click here to view all lots and to bid online.
Important Show Updates!
MIDAMERICA Coin Expo
Donald E. Stephens Convention Center
Rosemont, IL
June 26-29
MIDAMERICA Coin Expo: PCGS will offer Show Service. Submit your coins on Thursday, June 26, by 5:00 p.m. for pick-up on Saturday, June 28.
Special Show Service: $65 per coin valued at $1500 or less (5 coin minimum). $100 per coin for coins over $1500 in value.
Representatives will also be available to answer questions and accept submissions for all levels of service through Saturday.
Show Schedule:

Thur. 6/26 - 10am - 6pm
Fri. 6/27 - 10am - 6pm
Sat. 6/28 - 10am - 6pm
Sun. 6/29 - 10am - 2pm
(PCGS will not attend on Sunday)
The 31st Annual Maryland State Numismatic Assoc.
Convention and Coin Show (Pre ANA)
Ramada Hotel Exhibition Center
8500 Annapolis Rd.
New Carrollton, MD
July 26-July 28
31st Annual Maryland State Numismatic Assoc. Convention and Coin Show (Pre ANA): PCGS will be offering on-site grading. Representatives will be available to answer questions and accept submissions for all levels of service through Sunday.
Fees for on-site (same day/next day)service are:

$65 per coin (5 coins minimum per order) for coins valued $1500 or less
$100 per coin for coins valued over $1500
Cut-off time for same day/next day service is 12 noon on Sunday.
Show Schedule:

Sat. 7/26 - 10am - 6pm
Sun. 7/27 - 10am - 6pm
Mon. 7/28 - 10am - 4pm
(PCGS will not attend on Monday)
Upcoming Shows
ANA World's Fair of Money
Baltimore Convention Center
1 West Pratt Street
Baltimore, MD
July 30-August 3
For more information regarding the ANA World's Fair of Money please visit www.money.org.
Long Beach Coin and Collectibles Exposition
Long Beach Convention Center
100 South Pine Ave
Long Beach CA
September 17 - September 21
For more information regarding the Long Beach Coin and Collectibles Expo please visit www.longbeachshow.com.