Is Coin Collecting Ready
for Prime Time?
By Phil Arnold

I have to admit that I don't really watch much television anymore. In fact I cancelled my cable subscription years ago and have relied on Internet streaming since then. However, this doesn't make me immune to the deluge of reality shows that pervade the airwaves. Programs such as Ice Road Truckers, Pawn Stars, Toddlers in Tiaras, Jersey Shore, Storage Wars, and Duck Dynasty cover a huge range of, um, "interesting" topics that you can spend a weekend "binge-watching" if one were so inclined. Not that I ever have or would…
Okay, that was a lie.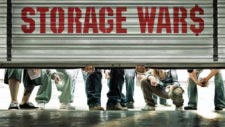 Innovation Continues at the RCM
By BJ Searls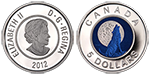 Every year about this time, I begin adding modern world coins from the previous year to the set composites in the PCGS Set Registry. I'm working on 2012 coinage now. One would think this would be a somewhat easy process, and for some countries, it is. Not so with Canadian coins. For a number of years, the Royal Canadian Mint has produced large numbers of commemorative issues.


The 2001 Commemorative Buffalo Dollars
By Jaime Hernandez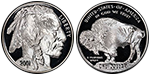 On June 7, 2001 the U.S. Mint made the 2001-D Buffalo Commemorative Dollars available to the public for the first time. Immediately upon the first day of sales, the U.S. Mint was flooded with phone calls, and collectors who were unable to get through the phone lines had no choice but to purchase the coins in the aftermarket at a very high premium.