Survey Question
Sponsored by L&C Coins
In your opinion, which of the following US Mint releases is the most aesthetically pleasing.
2013-W Reverse Proof Buffalo One-Ounce
2009 $20 Ultra High Relief Double Eagle
2006 Reverse Proof Gold Eagle
Other
I didn't like any of them

Participate in the PCGS Newsletter Survey and you could win a 2009 $1 PCGS BU Silver Eagle valued at $30.

Last Issue's Winner:
Ken Feild
*Rules & Disclaimer 
Please provide feedback on the eCollector and our survey – we'd love to hear from you.
David Hall's Rare Coin Market Report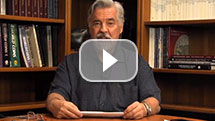 Show Calendar
PCGS travels to numismatic conventions offering our grading and authentication services to dealers and collectors around the world.

Visit PCGS at any of the following shows and submit your coins directly.


Long Beach Coin, Stamp and Sports Collectibles Expo
Long Beach, CA
September 26 - 28

PCGS Members Only Show
Las Vegas, NV
October 16 - 19

Baltimore Expo
Baltimore, MD
November 7 - 9





2013-W $50 Reverse Proof Gold Buffalo: The Stampede Is On!
by Mitchell & Justin Spivack
Within minutes of the ANA show opening, there were over 230 people lined up for the $50 Reverse Gold Proof Buffalo Proof.


PCGS CoinFacts: US Cent

What is the most enduring design in US history? Some would argue the obverse design of the Lincoln cent. After all, it has been in continual use (with some very minor modifications) for a century.

Get detailed coin information, pricing, population reporting, auction prices realized, rarity and survival estimates and condition census on US cents with a free trial to PCGS CoinFacts.





The Rise & Fall of the Cent
by Ron Guth

While the modern cent is insignificant in value, the rich history of the Cent keeps it popular with collectors. Ron Guth explains.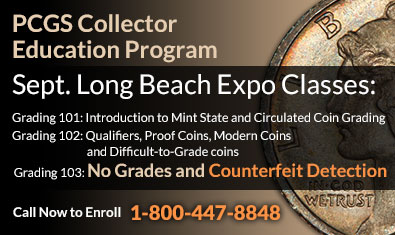 GSA Hoard Morgan Dollar Carson City Sets
by BJ Searls

The PCGS Set Registry now offers two new GSA Hoard Categories. Are you up for a collecting challenge?