Survey Question
Sponsored by L&C Coins
What are you most thankful for from the 2013 collecting year?
Being able to grow my coin collection
Learning more than ever about the hobby
Spending time with my fellow numismatists
Getting great returns on my submissions to PCGS

Participate in the PCGS Newsletter Survey and you could win a 2009 $1 PCGS SP valued at $75.00.

Last Issue's Winner:
Grant Morton
*Rules & Disclaimer 
Please provide feedback on the eCollector and our survey – we'd love to hear from you.
The Missouri Cabinet Collection from Ira & Larry Goldberg Auctioneers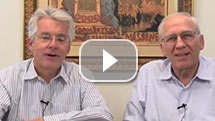 Show Calendar

PCGS travels to numismatic conventions offering our grading and authentication services to dealers and collectors around the world.

Visit PCGS at any of the following shows and submit your coins directly.

PCGS Members Only Show
Las Vegas, NV
December 18 - 21

FUN Show
Orlando, FL
January 9 - 11

Long Beach Expo
Long Beach, CA
Jan 30 - Feb 1






PCGS Asks: Changes to TrueView for 2014?
by Phil Arnold
PCGS Lead Photographer Phil Arnold wants your feedback to improve one of our most popular services, PCGS TrueView! The core tenets of TrueView haven't changed much since 2005, but based on feedback from customers, Phil proposes a few adjustments for 2014. Find out if you agree and submit your suggestions to Phil.





PCGS Set Registry 2013 Year in Review
by BJ Searls
The PCGS Set Registry reached new heights in 2013, thanks in large part to the many dedicated collectors who participate in the program. Set Registry manager BJ Searls recaps the global expansion of the Set Registry and highlights some of the most newsworthy PCGS Set Registry sets from 2013.





Tip #7 for Using PCGS CoinFacts: The Best "Collection" Ever
by Ron Guth
Quick – name the best coin collection ever assembled. The Eliasberg collection of U.S. coins? The Simpson Collection of $10 Liberty and $10 Indian gold coins? In reality, there are probably too many great collections to mention. But what if you could combine all of these fantastic collections into one 'master' collection. PCGS CoinFacts President Ron Guth explores this amazing – but remarkably feasible – concept.





The Who, What, When, Where
and Why of PCGS Authentication and Grading
by David Talk
PCGS Customer Service receives a wide range of questions from customer looking for more information about the PCGS submission process. David recaps the 'five Ws' of PCGS authentication and grading, providing an easy to follow snapshot for customers to reference.