Survey Question
Sponsored by L&C Coins
What is your numismatic New Year's resolution?
Grow my collection
Read more numismatic publications
Share numismatics with new collectors
Attend more numismatic shows
Other

Participate in the PCGS Newsletter Survey and you could win a 2009-P $1 PCGS PR valued at $50.00.

Last Issue's Winner:
Scott Eaton
*Rules & Disclaimer 
Please provide feedback on the eCollector and our survey – we'd love to hear from you.
Part Two: The Missouri Cabinet Collection from Ira & Larry Goldberg Auctioneers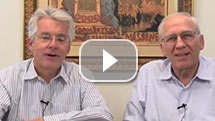 Show Calendar
FUN Show
Orlando, FL
January 9 - 11
Long Beach Expo
Long Beach, CA
Jan 30 - Feb 1



The Numismatic Year in Review
by Ron Guth
2013 – what a year for numismatics! Veteran numismatist Ron Guth recaps the top sales of 2013, including a list of the Top 5 Coins sold at public auction. Can you remember all the top sales of 2013? Read more to find out.





A Look At Rarity
by Mike Sherman
Perhaps no concept in numismatics is more difficult to understand and interpret than "rarity."  This point was hammered home in a recent discussion PCGS had internally concerning setting up a new rarity scale for our CoinFacts site.  Is rarity in numismatics absolute?  Or relative?  PCGS Director of Education Mike Sherman explores the issue. 





Tip #8 for Using PCGS CoinFacts: Rarity Estimates
by Ron Guth
Building on Mike Sherman's explanation of rarity, Ron Guth guides you through how to use PCGS CoinFacts to estimate the rarity of coins you're seeking for your collection. As Ron points out, rarity estimates, when combined with pricing information and other data, help you chart a roadmap to success as you plan your collecting goals. Read more to get an in-depth look at the PCGS Rarity and Survival Estimates.




The Only Complete Collection of U.S. Half Cents Ever Formed Going to Auction

Ira and Larry Goldberg, along with Bob Grellman and Chris McCawley, are proud to announce the sale of the Missouri Cabinet Collection, containing 228 US Half Cents, on January 26, 2014.