Survey Question
Sponsored by L&C Coins
Where are you most likely to keep your coins?
In a box
In albums
In a display case
In a safe or safety deposit box
Other

Participate in the PCGS Newsletter Survey and you could win a 2008 Medal Elizabeth Monroe PCGS MS65RD.

Last Issue's Winner:
Jerry Breyer
*Rules & Disclaimer 
Please provide feedback on the eCollector and our survey – we'd love to hear from you.
PCGS Introduces new DuPont™ Izon® 3D hologram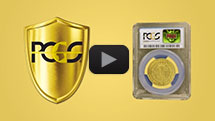 Show Calendar
PCGS Members Only Show
Las Vegas, NV
February 12-15
ANA National Money Show
Atlanta, GA
Feb 27 - Mar 1
Baltimore Spring Expo
Baltimore, MD
March 27-29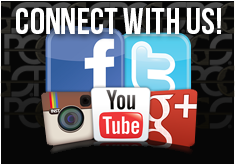 Cookin' Up Some Commems
by BJ Searls
How do the Cook Islands produce so many unique, beautiful and, dare we say, odd commemorative coins? After all, the small island nation boasts only 91.4 square miles of total land and a population barely over 10,000 people! PCGS Set Registry Director BJ Searls explores the production of Cook Island commemoratives and introduces the new Cook Island category within the PCGS Set Registry.





Why Dinosaurs Roamed the Earth
by Jaime Hernandez
There was a well-publicized national debate recently as to when dinosaurs roamed the earth. But we're asking a different question – why did dinosaurs roam the earth? Jaime Hernandez uncovers the lesson that dinosaurs have taught modern coin collectors.




PCGS CoinFacts Tip #11
by Ron Guth

Quick… you're in a coin shop, at a coin show, or sitting in an auction, and you need to find out what a coin is worth. What do you do? Unless you're lugging
a price guide or a PCGS Population Report, you'd be at a loss for what to pay for a coin, or what to ask for yours. As Ron Guth explains, CoinFacts offers a better solution.






ICYMI: The History of U.S. Coin Grading Webinar
by Mike Sherman
New to coin grading or interested in its rich history? This short webinar and slide presentation gets you up to speed on the history of coin grading in the United States. PCGS Education Director Mike Sherman will walk you through the evolution of coin grading since 1860, including its major milestones.




GreatCollections Sells Record $1.28 Million in 4 Hours


Paterson Collection with 100% sell-through; 1796 No Stars $2.5 Realizes $112,200 GreatCollections set a new company record yesterday with total sales of $1,283,901. The Paterson Collection of U.S. Type coins represented $665,599 of the total, which attracted record bidding and exceeded our pre-auction estimates.