Survey Question
Sponsored by L&C Coins
If the Mint stopped producing coins and Merchants stopped accepting coins and switched over to electronic payments, how would it affect coin collecting?
Much more Popular
A little more popular
Much less popular
A little less popular
No Change (pun intended!)

Participate in the PCGS Newsletter Survey and you could win a 2009-P $1 PCGS PR valued at $50.00.

Last Issue's Winner:
David P. Williams
*Rules & Disclaimer 
Please provide feedback on the eCollector and our survey – we'd love to hear from you.
David Hall Rare Coin Market Report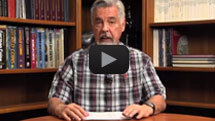 Show Calendar
ANA National Money Show
Atlanta, GA
February 27 - March 1, 2014
Baltimore Spring Expo
Baltimore, MD
March 27-29, 2014
Central States Numismatic Society
Schaumburg, IL
April 24-26, 2014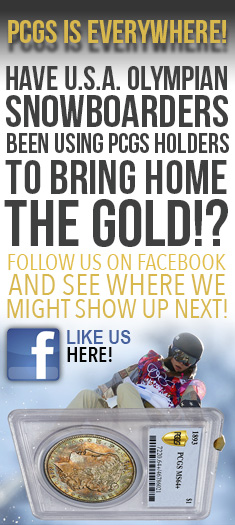 PCGS Certifies $10+ Million Gold Coins Treasure For Kagin's Inc.


There's gold in them thar hills! That was the case recently for a Northern California couple who quite literally stumbled over a fortune of 19th century gold coins that had been buried on their property. The coins have all been certified by PCGS and are being described by Kagin's as the 'greatest buried treasure find on U.S. soil.' Believed to be worth over $10M, this "Saddle Ridge Hoard" will be on public display at the ANA.




PCGS Announces New Crossover Policy


Effective February 25, 2014, PCGS Collectors Club Members and PCGS Authorized Dealers can submit crossover coins, previously graded 70 by another grading service, to PCGS and specify MS70 or PR70 as the minimum grade.




PCGS CoinFacts – Liberty Head $20

Following a pattern coinage in 1849, the double eagle or $20 gold piece made its debut in circulation in 1850. Designed by James B. Longacre, the obverse features the compact head of Liberty, her hair tied in a bun, wearing a coronet inscribed LIBERTY. Stars surround, and the date is below. The motif is similar to that used on the gold dollars of 1849-1854.
The reverse is a new motif not used elsewhere on American coinage and consists of an eagle with a squared-off shield on its breast, holding an olive branch and arrows, with ornaments to the left and right, stars and rays above, with the inscription UNITED STATES OF AMERICA, TWENTY D. surrounding. Double eagles of this type were made in large quantities from 1850 onward, although the type is sprinkled with scarce and rare dates. The New Orleans issues of 1854 and 1856 are major rarities, as are the 1861 issues with a slightly modified reverse by Anthony C. Paquet. Courtesy of Q. David Bowers & Mike Sherman
Get detailed coin information, pricing, population reporting, auction prices realized, rarity and survival estimates and condition census on Liberty Head $20 with a free trial to PCGS CoinFacts.


Legend-Morphy's Sixth Regency Sale Excites with Over $2.5 Million, Brings Big Numbers on Gold


Legend-Morphy Rare Coin Auctions started off 2014 strong, with their sixth Regency Sale at the PCGS Members Only Show in Las Vegas. On-line pre-bidding drove up prices, resulting in stellar numbers across the board. A packed house, frenzied phone bidding, and live online bidding made for an exciting 3+ hour sale. Total prices realized were $2,546,571.63, with numerous stand outs.




From the Archive: Gold Coins – Their History
by Q. David Bowers

On the heels of the discovery of the Saddle Ridge Hoard, we look back at the storied history of gold coins in the United States. Whether you endeavor to pick up a few scattered "sleepers" as a potential investment, or whether you are determined to acquire a date run or a set of coins, you will find background information concerning the creation and distribution of gold coins to be of value.