Survey Question
Sponsored by L&C Coins
What is your preferred PCGS submission method?
The Physical Submission Form
PDF Submission Form
Show On-Site Submission Form
Step-by-Step Online Submission Form
My PCGS Authorized Dealer completes my form

Participate in the PCGS Newsletter Survey and you could win a 2009 $1 Lincoln Bicentennial graded PCGS PR valued at $50.

Last Issue's Winner:
Ann Guarente-Hunter
*Rules & Disclaimer 
Interested in submitting your own survey question? We'd love to see what you can come up with! Email your question (plus 5 multiple choice answers) and see if your question makes a future eCollector.
David Hall Rare Coin Market Report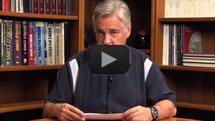 Show Calendar
Central States Numismatic Society
Schaumburg, IL
April 24-26, 2014
PCGS Members Only Show
Las Vegas, NV
May 21-24, 2014
Long Beach Coin, Currency, Stamp & Sports Collectible Show
Long Beach, CA
June 5-7, 2014



Vive la Commémoratifs
by BJ Searls
From the early 1980s to date, France has issued a plethora of beautiful commemorative coinage. A collector has a number of choices. He can assemble coins by denomination, by metal content, by period and by subject matter. If he decides to collect them all, the number of coins is upwards of 950, and that's just one coin per date and type! Looking for a challenge? Read on as Set Registry Director BJ Searls reviews French Commemoratives.





Hidden Gems from the US Mint
by Phil Arnold
The medals offered by the US mint do not often get that much fanfare or attention. This fact is quite a shame since these medals offer a wide array of historical and cultural subjects that appeal to a wide range of collectors. PCGS Lead Photographer Phil Arnold delves into the quality, design and value of these medals and explains what makes these releases true hidden gems from the US Mint.




1926 Oregon Trail Commemorative Half Dollar

The story of the Oregon Trail commemoratives is one of exploitation and greed. The coins were struck in large quantities to begin with, i.e. the 1926, 1926-S, and 1928 issues, but after several years of trying to sell all 100,055 1926-S Oregons before the 1928 issue could be released, the dealers involved realized that a lower, ostensibly rarer issue would be easier to sell for a good profit and they convinced the Mint to melt 44,000 of the 50,028 originally minted of the 1928.
After that the Oregons had lower mintages and were struck in 1933, 1934, 1936, 1937, 1938, and 1939. In other words, Oregons were struck from 1926 thru 1939. No other silver commemorative issue had an issue period that long!
While the actual issue of the Oregon Trails was somewhat contrived, the design of the coins is very beautiful. Some people, myself included, consider them to be among the most beautiful U.S. coins ever made. - Courtesy of David Hall
Get detailed coin information, pricing, population reporting, auction prices realized, rarity and survival estimates and condition census on 1926 Oregon Trail Commemorative Half Dollars with a free trial to PCGS CoinFacts.



Tips & Advice from PCGS Customer Service
by David Talk
One of the most common questions we get in PCGS Customer Service is, "How do I fill out my submission form?". The answer depends on which submission form you are completing, but is very similar for all of the different types that PCGS offers. Customer Service Manager David Talk walks you through your options (including print and digital) and offers some helpful tips along the way.




Rare Platinum Frosted FREEDOM Variety at GreatCollections


A scarce production proof error, acknowledged by the U.S. Mint, is being auctioned by GreatCollections, with bidding to end on Sunday, April 27, 2014. The 2007-W $25 Quarter-Ounce Platinum Statue of Liberty coin has the word FREEDOM in frosted type, as opposed to the mirror finish. Mint Officials did not believe the word FREEDOM was prominent enough and decided to change the finish of the letters at the last minute. PCGS has graded the coin PR70 DCAM.