Survey Question
Sponsored by L&C Coins
When purchasing modern coins, which is your first preference?
Raw MS Coins
Raw Proof Coins
Graded MS Coins
Graded Proof Coins
I don't collect modern coins

Question courtesy of reader Jon K. – thanks Jon!
Participate in the PCGS Newsletter Survey and you could win a 2009 $1 PCGS PR valued at $50.

Last Issue's Winner:
Joe Malouff
*Rules & Disclaimer 
Interested in submitting your own survey question? We'd love to see what you can come up with! Email your question (plus 5 multiple choice answers) and see if your question makes a future eCollector.
David Hall Rare Coin Market Report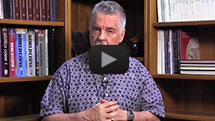 Show Calendar
PCGS Members Only Show
Las Vegas, NV
May 21-24, 2014
Long Beach Coin, Currency, Stamp & Sports Collectible Show
Long Beach, CA
June 5-7, 2014
Baltimore Summer Expo
Baltimore, MD
June 26-28, 2014



2014 Civil Rights Commemoratives – A Mirror to America's Past
by Jaime Hernandez
Fifty years ago, the U.S. Courts enacted Public Law 88-352, which outlawed any form of discrimination in the United States. The Civil Rights Act of 1964, as it is popularly known, was honored by the US Mint with the release of the 2014 Civil Rights Commemorative Silver Dollars. PCGS Price Guide Expert Jaime Hernandez reviews the success and importance of this coin.





Commemoratives Offer a Glimpse of Philippine History in the 20th Century
by BJ Searls
The history of the Philippines in the 20th century is artfully captured in the country's commemorative coinage. From General Douglas MacArthur to Pope John Paul II to President Ferdinand Marcos, the country has a healthy supply of larger-than-life subjects to capture collectors' interest. In this week's article, PCGS Set Registry Director BJ Searls guides you through the top commemorative releases from the Philippines.




PCGS CoinFacts: 1895 Morgan Dollar, Proof

Called the "King of Morgan Dollars", the 1895 is one of the most desirable and sought-after dates in the series. Although Mint records indicate a mintage of 12,000 circulation strikes, experts believe that only 880 Proofs were made in 1895. The existence of several circulated examples confuses the issue, but those are believed to have been Proofs that were spent inadvertently. Ownership of this popular rarity is the true measure of completeness for a collection of Morgan Dollars – the 1895 Proof is the only real "stopper" in the series.
Presumably, Proofs can be told apart from potential circulation strikes by the number of edge "reeds" (the raised "bumps&quot on the edge of the coin). Proofs will have 179 "reeds", whereas circulation strikes will have some other number.
Get detailed coin information, pricing, population reporting, auction prices realized, rarity and survival estimates and condition census on 1895 Morgan Dollar Proofs with a free trial to PCGS CoinFacts.



Photographing the Baseball Hall of Fame Coin
by Phil Arnold
The 2014 Baseball Hall of Fame commemorative coin has been a runaway success so far this year. PCGS Lead Photographer Phil Arnold gives you some insightful tips for photographing your 2014 Baseball Hall of Fame commemorative coins, to ensure you are able to capture in full the wonderful details of this release.




FROM THE ARCHIVES: The 20th Century's Most Beautiful Silver Coin


In this classic article first published on PCGS.com in October, 2002, PCGS co-founder David Hall reviews what many collectors consider to be the 20th century's most beautiful silver coin – the Walking Liberty Half Dollar (1916-1947). This article is just another example of the thousands of articles available free on PCGS.com that can assist you in building and expanding your collection. Enjoy the read.