Survey Question
Sponsored by L&C Coins
Which of the following is your 'favorite' woman to be depicted on a coin?
Queen Elizabeth II
Queen Victoria
Sacagawea
Miss Liberty
Susan B. Anthony

Participate in the PCGS Newsletter Survey and you could win a 2010 $10 PCGS BU valued at $25.00.

Last Issue's Winner:
Allen Holt
*Rules & Disclaimer 
Interested in submitting your own survey question? We'd love to see what you can come up with! Email your question (plus 5 multiple choice answers) and see if your question makes a future eCollector.
Legend Rare Coin Auctions Regency Auction VIII Preview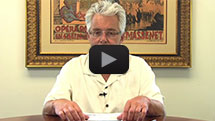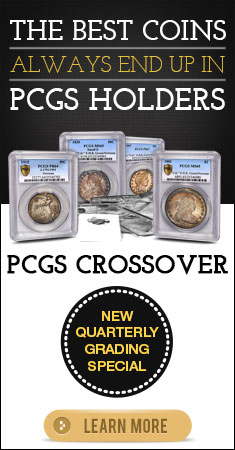 Show Calendar
PCGS Members Only Show
Las Vegas, NV
July 16-19, 2014
PNG/ANA Numismatic Trade Show
Rosemont, IL
August 1-2, 2014
ANA World's Fair of Money
Rosemont, IL
August 5-9, 2014



A History of Major U.S. Hoards: The Economite Treasure
by Mike Sherman
With the recent publicity surrounding the discovery of the Saddle Ridge Hoard, PCGS Director of Education, Mike Sherman, kicks off a new series investigating the major hoards of U.S. coins that have surfaced over the past 150 years. In the first installment, we learn how a group of Pennsylvania Millennialists helped save early silver type coins from the melting pot.





And the Winner is?
by Ron Guth
Pop quiz: which woman has appeared on more coins than any other? It is Miss Liberty? Or perhaps Queen Victoria. No, it must be Queen Elizabeth! As PCGS CoinFacts President Ron Guth explains, the answer depends on how the question is framed.




PCGS CoinFacts: Three Cents

The United States Three Cents is an unusual denomination that first appeared in 1851, although pattern coins for the denomination were produced in 1849 and 1850. The original purpose of the Three Cents coins to provide an intermediate denomination between the Cent and Half Dime, making it easier to change some of the odd foreign coins that were legal tender in America at that time.
In 1851, postal rates were dropped from five to three cents. While three Large Cents could have been used to purchase a postage stamp, the bulky copper coins were expensive to produce. Thus, a coin of three cents value had two purposes, enough to get the denomination started in 1851.
The first Three Cents were made of a low-grade silver. These tiny coins were known officially as "Trimes" and unofficially as "fish scales." They were the first circulating U.S. coin without a depiction of Miss Liberty in some form or other.
Get detailed coin information, pricing, population reporting, auction prices realized, rarity and survival estimates and condition census on U.S. Three Cents with a free trial to PCGS CoinFacts.



Herbert Hoover Presidential Dollars Released by U.S. Mint
by Jaime Hernandez
Earlier this month the U.S. Mint began accepting orders for the 2014 Herbert Hoover Presidential Dollar coins. This is the 31st coin released in the Presidential Dollar coin series and the third Presidential Dollar design released in 2014. PCGS Price Guide Editor Jaime Hernandez reviews the details of the release.




Legend to Exhibit PCGS-Certified Simpson 1922 High Relief Peace Dollar at ANA Show


The finest PCGS-certified 1922 Matte Finish High Relief Peace dollar, graded PCGS PR67, will be one of the featured exhibits in the official Museum Showcase display at the American Numismatic Association 2014 Chicago World's Fair of MoneySM, August 5-9. Originally owned by a former United States Mint Director and recently acquired by collector Bob R. Simpson, the coin will be displayed courtesy of Simpson and Legend Numismatics of New Jersey.