Survey Question
Sponsored by L&C Coins
I have been collecting coins for
Less than a Year
Less than Ten Years
Over a Decade
Over Twenty Years
Over Fifty Years

Participate in the PCGS Newsletter Survey and you could win a 2009 $1 PCGS BU valued at $30.00.

Last Issue's Winner:
Dennis Martin
*Rules & Disclaimer 
Interested in submitting your own survey question? We'd love to see what you can come up with! Email your question (plus 5 multiple choice answers) and see if your question makes a future eCollector.
David Hall's Rare Coin Market Report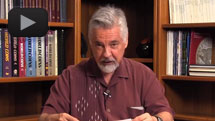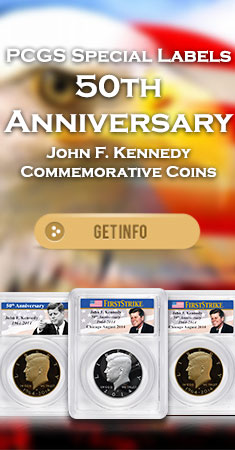 Show Calendar
PCGS Members Only Show
Las Vegas, NV
July 16-19, 2014
PNG/ANA Numismatic Trade Show
Rosemont, IL
August 2-4, 2014
ANA World's Fair of Money
Rosemont, IL
August 5-9, 2014


PCGS Plans "Worst of the Worst" Morgan Dollars & Superb, Historic Assay Medals Displays at ANA


Two extremely difficult to assemble numismatic collections that are the finest of their kinds in the PCGS Set Registry® will be displayed for the first time in public by PCGS at the upcoming American Numismatic Association 2014 Chicago World's Fair of Money, August 5-9.





A Sneak-Peek at Some New Changes for TrueView
by Phil Arnold
You asked for it, you got it. Information on TrueView on the PCGS.com website has essentially stayed exactly the same since the service was first introduced in 2005. A lot has changed since then in terms of what exactly the service entails, what it includes (and what it does not), and how you can use the service. So, finally, we are updating this page to include more information, more example photos, and more download options for you.


PCGS CoinFacts: Liberty Seated Dimes

The first Liberty Seated dime variety is without obverse stars and closely parallels the half dime of the same era. Indeed, the mintage was accomplished similarly: pieces were struck only at the Philadelphia Mint in 1837 and only at the New Orleans Mint in 1838. Some 682,500 were struck at the former facility and 408,034 at the latter. The device consists of Miss Liberty seated on a rock, holding in her left hand a liberty cap on a pole, and holding a shield with her right. The date is below. As attractive as this cameo-like motif is to collectors today, Mint officials did not consider it to be desirable, and it was discontinued shortly thereafter.
The type set enthusiast will find that examples of the No Stars dime are readily available in grades from Good through Very Fine or so, with the 1838-O being a bit more expensive. Extremely Fine and AU coins are also encountered with regularity, less so for 1838-O. Uncirculated pieces, when found, are nearly always dated 1837. Those dated 1838-O are considerably scarcer. -- Q. David Bowers
Get detailed coin information, pricing, population reporting, auction prices realized, rarity and survival estimates and condition census on Liberty Seated Dimes with a free trial to PCGS CoinFacts.



Shows, Shows, Shows!
by David Talk
Have you ever been to a coin show? Do you go to all of them? Did you even know they existed? Coin shows are put on throughout the United States and around the world.

There are quite a few large numismatic events each year in the US along with even more smaller local shows. PCGS Customer Service Manager David Talk explains the landscape of today's numismatic shows and how PCGS fits into the equation.


PCGS Certifies Rare Transitional Peace Dollars from Former Mint Director's Estate


Five rare 1921 and 1922 proof and circulation strike Peace dollars that reflect historic transition changes in the original high-relief design of the series have been authenticated and graded by PCGS. The coins exhibit different finishes and relief, including a previously unreported 1921 High Relief sandblasted and antiqued finish presentation specimen.