Survey Question
Sponsored by L&C Coins
For Mint State coins, which of the following do you give the most weight when building your collection?
Surface Preservation
Strike
Luster
Toning
All of the Above Equally

Participate in the PCGS Newsletter Survey and you could win a 1963 50C PCGS PR valued at $30.00.

Last Issue's Winner:
German Torres
*Rules & Disclaimer 
Interested in submitting your own survey question? We'd love to see what you can come up with! Email your question (plus 5 multiple choice answers) and see if your question makes a future eCollector.
David Hall's Rare Coin Market Report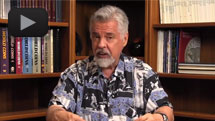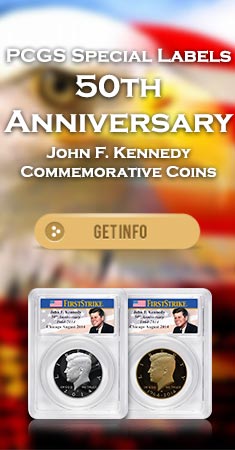 Show Calendar
PNG/ANA Numismatic Trade Show
Rosemont, IL
August 2-4, 2014
ANA World's Fair of Money
Rosemont, IL
August 5-9, 2014
PCGS Members Only Show
Las Vegas, NV
August 20-23, 2014



A History of Major U.S. Hoards: The Randall Hoard
by Mike Sherman
In the second installment our of Major U.S. Hoards series, PCGS Director of Education Mike Sherman reviews the Randall Hoard, which consisted of uncirculated large cents from the years 1816 through 1820. When and where was it discovered and how many total are estimated? Read on to find out.





A Look at Supply and Demand
by Ron Guth, Numismatist of the Year
How greatly does supply and demand in the coin market affect the everyday coin collector? And how can the average collector, who is sitting at home after a long day at work, ever be able to identify underpriced and overpriced coins? After all, the market action is happening on bourse floors and in auctions on a daily basis. Ron Guth gives some suggestions to the average collector looking to buy and sell at the right time.


PCGS CoinFacts: Indian Head Cents

Indian Head Cents replaced the Flying Eagle Cent in 1859. The obverse depiction of a putative American Indian is actually a head of Liberty with an Indian chief's headdress.
In 1860, the wreath was altered and a small shield was added to the top of the reverse. From 1859-1864, the cents were made of a mixture of copper-nickel. The planchets were thick and the color was much lighter than the dark copper of Large Cents.
In 1864, partly in response to the privately issued Civil War tokens, the weight of the Indian cent was reduced and the metal composition reverted to bronze, a nearly pure copper alloy. Key dates in this series include 1877, 1908-S (shown), and 1909-S.
Get detailed coin information, pricing, population reporting, auction prices realized, rarity and survival estimates and condition census on Indian Cents with a free trial to PCGS CoinFacts.



Gladiators – Let the Games Begin!
by Jaime Hernandez
Many collectors recognize coins as windows into the past. This is particularly apt when discussing ancient coins. PCGS Price Guide Editor Jaime Hernandez looks at two coins that reveal the glamor and fame of the true superstars of ancient Rome – The Gladiators.


Legend Rare Coin Auctions' First Solo Sale Excites


Legend Rare Coin Auctions wrapped up The Regency Auction VIII in Las Vegas recently, their first since parting ways with Morphy Auctions. Veteran auctioneer Brad Karloff joined the Legend Auctions team for the first time, calling 232 lots in just under two hours. A packed house battled with enthusiastic phone and internet bidders, with buyers taking home nearly all of the Regency offering.