Survey Question
Sponsored by L&C Coins
My favorite U.S. Commemorative Coin from 2014 is the:
Kennedy Half-Dollar Gold Proof Coin
National Baseball HOF Proof $5 Gold Coin
National Baseball HOF Uncirculated $5 Gold Coin
National Baseball HOF Proof Silver Dollar
Other or None

Participate in the PCGS Newsletter Survey and you could win a 2000 $10 PCGS BU valued at $50.00.

Last Issue's Winner:
Christopher Ebert
*Rules & Disclaimer 
Interested in submitting your own survey question? We'd love to see what you can come up with! Email your question (plus 5 multiple choice answers) and see if your question makes a future eCollector.
David Hall's Rare Coin Market Report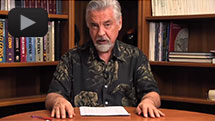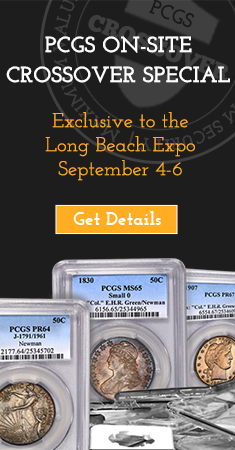 Show Calendar
PCGS Members Only Show
Las Vegas, NV
August 20-23, 2014
Long Beach Coin, Currency, Stamp & Sports Collectible Show
Long Beach, CA
September 4-6, 2014
PCGS Members Only Show
Las Vegas, NV
October 1-4, 2014



Registry Displays and the Awards Luncheon Recap from the 2014 Summer ANA
by BJ Searls
Every year PCGS holds an awards luncheon at the ANA World's Fair of Money. This year's luncheon was held on Friday, August 8th. 160 guests were in attendance along with notables from the numismatic community. Set Registry Director BJ Searls recaps the action from the luncheon, as well as the positive response to the two Set Registry displays that were showcased at the ANA.





Using the PCGS Set Registry to Track Your Coin Collection
by John Nelson
A PCGS.com feature you may not have seen, especially if you aren't participating in the PCGS Set Registry, is that you can use the Set Registry to keep track of all of the PCGS coins you've had graded. This doesn't require creating any Set Registry sets and is available to all PCGS members. PCGS Director of Application Development, John Nelson, explains this useful function in detail.


PCGS CoinFacts: Flying Eagle Cents

Small Cent collecting is enjoyed by perhaps more coin collectors than any other field of coins other than Morgan silver dollars. Most are easy to find and, with the exception of some key dates, values are generally modest. Small Cents begin with the Flying Eagle Cents of 1856 to 1858, a short but surprisingly challenging series.
Small Cents are a transition in several respects. Large Cents were still struck through 1857 and the metal composition of the Flying Eagle Cents is not the same as what was used on later issues. Even the thickness and weight of our smaller 1-Cent coin has changed since the first ones appeared. The Large Cent was increasingly unpopular by the 1840s and since the denomination was not legal tender (only silver and gold coins were legal tender in the United States), many merchants and banks refused to accept the coins. Others accepted the Large Cents at deep discounts. What was worse, by 1851, it was costing the Mint $1.06 to strike a Dollar's worth of 1-Cent coins.
Get detailed coin information, pricing, population reporting, auction prices realized, rarity and survival estimates and condition census on Flying Eagle Cents with a free trial to PCGS CoinFacts.


PCGS to Offer On-Site Crossover Special at Long Beach Expo


PCGS will offer a special opportunity for "crossover" service at the September 4-6, 2014 Long Beach Coin, Currency, Stamp & Sports Collectible Expo. The usual Crossover grading fee will be waived on coins submitted at the show that do not crossover into PCGS holders.


PCGS Certifies First Proof Gold Kennedy Half Dollars


PCGS certified the first half dozen dual-dated 1964-2014 proof gold Kennedy half dollars sold on the opening morning of the American Numismatic Association 2014 Chicago World's Fair of Money. The first four were each graded PCGS PR70 DCAM, and the other two were graded PCGS PR69 DCAM.