Survey Question
What is the hardest part of buying coins online?
Searching for the Right Coins
Reviewing Good Images of Coins Online
Finding a Trustworthy Seller
Waiting for the Coins to Arrive!
Want an easier buying experience? Shop L&C Coins.

Participate in the PCGS Newsletter Survey and you could win a 2010 $10 PCGS BU valued at $25.00.

Last Issue's Winner:
Mary Dahn
*Rules & Disclaimer
Interested in submitting your own survey question? We'd love to see what you can come up with! Email your question (plus multiple choice answers) and see if your question makes a future eCollector.
David Hall Rare Coin
Market Report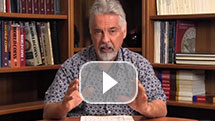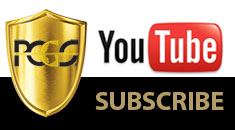 Show Calendar

Submit your coins directly to PCGS for grading and authentication at any of the following shows.

Baltimore Winter Expo
Baltimore, MD
October 30 – November 1, 2014

PCGS Members Only Show
Las Vegas, NV
November 19-22

Money Show of the Southwest
Houston, TX
December 4-6



Photograde to Add Colonial Coins
by Mike Sherman
In a major expansion, PCGS will be adding the grading of Colonial Coins to its website and Photograde app.  For the initial rollout, PCGS will feature 32 of the major colonial issues, ranging from the Oak and Pine Tree Shillings, through the State Coinages, Fugio Cent, Washington Pieces and a variety of private tokens.  The source material used was the massive PCGS photo archive containing over 5,400 photos from the more than 18,000 pieces we have graded.





A Closer Look:
The Messages on Coins
by Ron Guth
Coins can be described as a sort of mini-billboard for the issuer.  Each design is crafted with the specific purpose of spreading a message.  Take for instance, the first U.S. Large Cent, issued in 1793.  Its designers were making a bold statement against the tyranny that led to the Revolutionary War.


PCGS CoinFacts - $4 Stella

Four-dollar gold pieces, or stellas, so-called from the five-pointed star on the reverse, are patterns, not regular coins. Stellas were produced in 1879 and 1880 at the suggestion of Hon. John A. Kasson, U.S. minister to Austria, who felt that a coin of this value would have been used by foreign travelers, as it could be readily exchanged for gold coins of approximate equivalent value in France, Germany, and other European countries. Indicative of its intended international nature, the obverse legend of the $4 piece expressed its metallic content in the metric system as follows: 6G, .3S, .7C, 7 GRAMS. Courtesy of Q. David Bowers.
Get detailed coin information, pricing, population reporting, auction prices realized, rarity and survival estimates and condition census on $4 Stellas with a free trial to PCGS CoinFacts.



A Registry Software Drill Down
by BJ Searls
Did you know that you can add non-PCGS graded coins into the My Inventory tool within the Set Registry?  This enables you to keep track of your entire inventory with costs, current values, purchase date, source, comments, and personal notes.  Set Registry Director BJ Searls walks you through this features, and four other advanced functions of the Set Registry, in this week's article.


Stack's Bowers Galleries Announces the Auction Sale Dates for The D. Brent Pogue Collection


Stack's Bowers Galleries announced last week the projected schedule for the series of auction events which will showcase The D. Brent Pogue Collection. Carefully formed over many years by D. Brent Pogue with the support of his family in Dallas, the cabinet emphasizes United States coins of the early years, 1792 to the late 1830s, but includes many other treasures as well.