Survey Question
In 2014 where did you buy most of your coins from?
Auctions
Local Coin Dealer Shops
Coin Dealer Website
U.S. Mint
Coin Shows
Want an easier buying experience? Shop L&C Coins.

Participate in the PCGS Newsletter Survey and you could win a 1963 50C PCGS PR valued at $30.00.

Last Issue's Winner:
Randy L. Rainey
*Rules & Disclaimer
Interested in submitting your own survey question? We'd love to see what you can come up with! Email your question (plus multiple choice answers) and see if your question makes a future eCollector.
David Hall Rare Coin
Market Report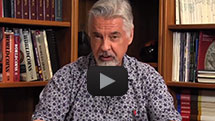 Show Calendar

Submit your coins directly to PCGS for grading and authentication at any of the following shows.

Baltimore Winter Expo
Baltimore, MD
October 30 – November 1, 2014

PCGS Members Only Show
Las Vegas, NV
November 19-22

Money Show of the Southwest
Houston, TX
December 4-6



The last Issue for the 2014 Quarter Park Series – The Everglades
by Jaime Hernandez
Coming this November, the 25th design issued in the National Park Quarter series features the present George Washington motif on the obverse and an iconic depiction of Everglades birds on the reverse.





Glamor Shots for Your PCGS Slabs
by Phil Arnold
Get an exclusive inside look into getting that professional look to photos of PCGS Slabs shot at home. This helpful and easy-to-follow guide covers staging, lighting, and camera settings to replicate a studio look.


PCGS CoinFacts – N England Shilling (Regular Strike)

Not much larger than a U.S. Quarter Dollar, the New England Shilling is one of the rarest and most valuable of all Colonial U.S. coins. First made in 1652, these silver coins were struck in defiance of the British. With a short production and low mintage, it's incredibly rare to see a New England Shilling on the market.
Get detailed coin information, pricing, population reporting, auction prices realized, rarity and survival estimates and condition census on N England Shilling with a free trial to PCGS CoinFacts.



Mark Your Calendars: 2015 Show Schedule Announcements
by David Talk
The first part of the 2015 PCGS show schedule is online, so it's time to start circling dates on the calendar. Included in the first five shows of the New Year are the Long Beach Expo and the PCGS Members Only Show. PCGS will also be attending and offering on-site grading in Orlando, Portland, and Baltimore.


Stack's Bowers Galleries to Present a Wide Range of Ancient & World Coins in the Official Auction of the Whitman Coin & Collectibles Baltimore Expo


In addition to 153 lots of world banknotes, Stack's Bowers Galleries presents coins from Ancient Greece, Rome, and Byzantium. World coins cover countries from Afghanistan to Venezuela, with a strong mix of Latin American, British, and Russian coins. Stack's Bowers Galleries will also be showcasing an impressive number of offerings from Mexico, including a high grade "Hook Neck" 8 Escudo and a Mint State 2 Real.