Survey Question
How often should the Collector eZine be published?
Semi-Weekly
Weekly
Bi-Weekly
Monthly
Want an easier buying experience? Shop L&C Coins.

Participate in the PCGS Newsletter Survey and you could win a 2000 $10 PCGS BU valued at $50.00.

Last Issue's Winner:
Dillon Wisdom
*Rules & Disclaimer
Interested in submitting your own survey question? We'd love to see what you can come up with! Email your question (plus multiple choice answers) and see if your question makes a future eCollector.
David Hall Rare Coin
Market Report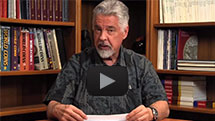 Show Calendar

Submit your coins directly to PCGS for grading and authentication at any of the following shows.

PCGS Members Only Show
Las Vegas, NV
November 19-22

Money Show of the Southwest
Houston, TX
December 4-6

PCGS Members Only Show
Las Vegas, NV
December 17-20



Tough Times for the Precious Metals Markets
by Mike Sherman
Gold and silver have been hammered badly over the past several days. It's times like these that test the resolve of the "hard money" crowd, so what's the best advice?





Live Long and Prosper
by Ron Guth
In 1911, Byron N. Rooks wrote a letter to B. Max Mehl, expressing that he "Live long and prosper." Any fan of the popular TV series, Star Trek, will recognize that phrase immediately as Mr. Spock's Vulcan greeting. How did Mr. Spock know about what Mr. Rooks wrote in 1911?


PCGS CoinFacts – Barber Quarter

Charles E. Barber's Liberty Head motif, commonly referred to as the "Barber" style, was used on quarter dollars from 1892 through 1916. The obverse motif of Miss Liberty is similar to that found on the dime and half dollar and features her facing to the right, her hair in a Phrygian cap, wearing a laurel wreath with LIBERTY on a small band above her forehead.
The date collector will have their work cut out for them, as the 1901-S quarter is a major 20th century rarity. The 1896-S and 1913-S are also keys to this series, and costly in any grade.
Reprinted with permission from "United States Coins by Design Types – An Action Guide for the Collector and Investor" by Q. David Bowers.
Get detailed coin information, pricing, population reporting, auction prices realized, rarity and survival estimates and condition census on Barber Quarter with a free trial to PCGS CoinFacts.



PCGS Coin Search Now Features Images
by John Nelson
Images will appear next to coin listings during searches, making it even easier to find the right coins quickly. As more images are added, coverage results will get better and better.


Stack's Bowers Galleries Announces New Date for New York Americana Showcase and Rarities Night Auction

A great event for all collectors of American Coinage, the New York Americana Showcase and Rarities Night Auction has featured some of the greatest rarities in all of numismatics, including a 1794 Flowing Hair Silver Dollar, realized over $10 million.