Survey Question
Do you currently have a subscription to PCGS CoinFacts?
Yes
No, but I have in the past
No, I've never had one
Want an easier buying experience? Shop L&C Coins.

Participate in the PCGS Newsletter Survey and you could win a 2009 $1 PCGS SP valued at $75.00.

Last Issue's Winner:
Joe Donfrio
*Rules & Disclaimer
Interested in submitting your own survey question? We'd love to see what you can come up with! Email your question (plus multiple choice answers) and see if your question makes a future eCollector.
David Hall Rare Coin
Market Report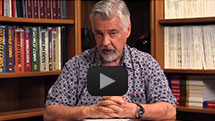 Show Calendar

Submit your coins directly to PCGS for grading and authentication at any of the following shows.

PCGS Members Only Show
Las Vegas, NV
November 19-22

Money Show of the Southwest
Houston, TX
December 4-6

PCGS Members Only Show
Las Vegas, NV
December 17-20



Macau: The Vegas of Asia
by BJ Searls
Established in 1557, Macau provides visitors with a diverse cultural experience that includes both European and Chinese architecture, language, and religion. Macau's coin issues are broken down into two types, those of the Portuguese colony and those of the Special Administrative Region of China.





2014 America the Beautiful 10 Coin Set Released
by Jaime Hernandez
The U.S. Mint is now taking orders for the very affordable 2014 America the Beautiful Coin Set, which includes an example of each Philadelphia and Denver 2014 Quarter design.


PCGS CoinFacts – Three Cent Silver

The United States Three Cents is an unusual denomination that first appeared in 1851, although pattern coins for the denomination were produced in 1849 and 1850. The original purpose of the Three Cents coins was to provide an intermediate denomination between the Cent and Half Dime, making it easier to change some of the odd foreign coins that were legal tender in America at that time. In 1851, postal rates were dropped from five to three cents. While three Large Cents could have been used to purchase a postage stamp, the bulky copper coins were expensive to produce. Thus, a coin of three cents value had two purposes, enough to get the denomination started in 1851.
Get detailed coin information, pricing, population reporting, auction prices realized, rarity and survival estimates and condition census on Three Cent Silver with a free trial to PCGS CoinFacts.



Happy Birthday to a Famous Key Date!
by Mike Sherman
Although overshadowed by its more famous cousin, the 1909 S-VDB, the 1914-D is one of the Lincoln Cent set's "Big Five" rarities. As with most any key date, the 1914-D Cent has been a prime target for counterfeiters. What key features need to be looked at to spot counterfeits?


Exciting Announcement by PCGS: On-Site Grading 'Specials' and Free Sample Coins at New Macau Coin Show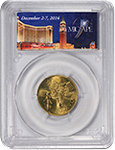 PCGS will offer on-site authentication and grading at the inaugural Macau International Coin & Precious Metals Expo, MICAPE 2014. PCGS continues to expand services in Asia and provide maximum value, maximum liquidity, and maximum security for collectors.