Survey Question
How many coins have you submitted for PCGS Reconsideration Service in the last year?
None
One
Five or Less
More Than Five
Want an easier buying experience? Shop L&C Coins.

Participate in the PCGS Newsletter Survey and you could win a 1963 50C PCGS PR valued at $30.00.

Last Issue's Winner:
Paul Roberts
*Rules & Disclaimer
Interested in submitting your own survey question? We'd love to see what you can come up with! Email your question (plus multiple choice answers) and see if your question makes a future eCollector.
Previewing the Regency X Auction by Legend Rare Coin Auctions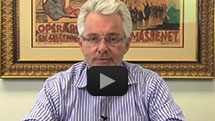 Show Calendar

Submit your coins directly to PCGS for grading and authentication at any of the following shows.

Money Show of the Southwest
Houston, TX
December 4-6

PCGS Members Only Show
Las Vegas, NV
December 17-20

Florida United Numismatists Convention
Orlando, FL
January 8-10



Pedigrees: The Who's Who of Numismatics
by Ron Guth
The list of previous owners of certain coins can be of particular importance and connect a new owner's name with great numismatists of the past. How do you add your name to a pedigree list?





An Open Invitation...
by David Talk
Looking for a great way to relax this winter? Join us at the Venetian|Palazzo for the PCGS Members Only Show. We've teamed up with Legend Rare Coin Auctions who is the official auctioneer of the Regency Auction. Find out what else there is to enjoy at the show and get exclusive hotel pricing today!


PCGS CoinFacts – 1945-S Micro S Mercury Dime

The mintmark on a 1945-S Micro S Dime is very tiny compared to the "normal" mintmark of 1945 and previous years. It is an immensely popular variety in the Mercury Head series, and has been since its discovery in 1947. Because it is so common, collectors at all levels, from beginners to advanced, can enjoy ownership of this variety.
Get detailed coin information, pricing, population reporting, auction prices realized, rarity and survival estimates and condition census on Micro S Dime with a free trial to PCGS CoinFacts.


PCGS Displays Finest Gobrecht Dollar Set At 2015 FUN


The all-time finest 1836-1839 Gobrecht Dollar patterns set will be exhibited for the first time anywhere in public at the January 2015 Florida United Numismatists convention. Make sure to visit the PCGS Set Registry to view the rest of the Simpson set.


December Regency Auction X to Offer Simpson Barber Dime Collection and Sunset Hill Collection of Proof Morgan Dollars


The December Regency X auction includes a fantastic selection of rare coins, like a breathtaking 1795 Draped Bust Dollar. The Bob Simpson MS Barber Dime Collection is ranked #1 in the PCGS Set Registry, so this promises to be quite the sale!