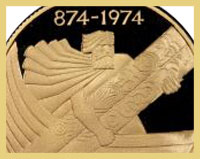 Iceland Commemoratives: 11 Historic Coins
by BJ Searls
What makes collecting the commemoratives of Iceland so interesting is that the entire set is comprised of only eleven coins. Compared to many other countries, this is a small selection and is very collectible. Come with us to explore the history of Iceland and its coins.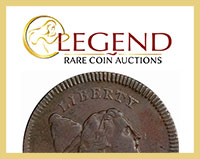 Legend Rare Coin Auctions
LRCA's December 18th Regency Auction X
Offers the Simpson Barber Dime Collection and the Sunset Hill Collection of Proof Morgan Dollars.
In addition to these prestigious collections, this sale includes a total of 338 lots, all carefully vetted by their world class numismatists.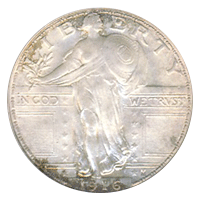 Coin of the Week
1916 Standing Liberty Quarter PCGS MS66

Sponsored by Blanchard
Controversial bare-breasted design makes this one of the most sought after coins due to its story and historical significance. Only minted in 1916.