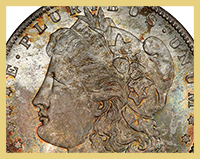 Legend Rare Coin Auctions to Auction the Coronet Collection of Morgan Dollars in 2015

Morgan Silver Dollar collectors are the fiercest competitors in the PCGS Set Registry. Amidst all that competition, The Coronet Collection has risen to the top as the number one current finest Date Set and Basic Set, filled with "wow" coins, many with spectacular color, eye appeal, superior strikes, and unbelievable quality.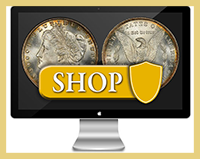 Let's Go Shopping!
It's now easier than ever to find coins to complete your sets. PCGS Shop will save hours of searching for coins online by putting results from all over the web in a single dashboard. Download the 8-Step Guide on how to use the revolutionary PCGS Shop Button. We'll walk you through the process so you can do your own searches quickly and easily.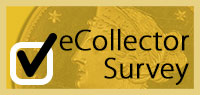 Sponsored by L&C Coins
Survey Question:
Which modern coin boasts the most attractive design?
Lincoln Cent, Shield Reverse (2010)
Jefferson Nickel, Return to Monticello (2006)
Roosevelt Dime (1965)
Kennedy Half Dollar, Copper-Nickel Clad (1971)
Sacagawea Dollar (2009)
Participate in the PCGS eCollector Survey and you could win a 2009 $1 PCGS SP valued at $75.00.

Last Issue's Winner: Jeff Brader