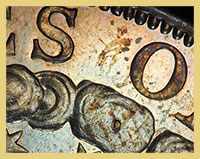 Long Beach Expo Offers Look at Three Numismatic National Treasures

Three numismatic national treasures from the eagerly-anticipated D. Brent Pogue Family Collection, the 1822 and 1854-S Half Eagles and the Dexter 1804 dollar, will make their West Coast debut at the Long Beach Coin, Currency, Stamp & Sports Collectible Expo.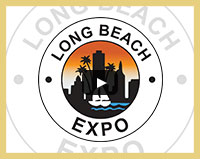 David Hall Presents the January 2015 Long Beach Expo Attractions
Find out how to get free admission to the Long Beach Expo this January 29-31. More importantly, find out all the amazing things to see at the show, including selections from the D. Brent Pogue Collection and the finest collection of Gobrecht Dollars ever assembled.
Legend Rare Coin Auctions February 19 Regency XI: Now Open for Bidding
Join this exciting sale live in Las Vegas and Online. This 352-lot auction contains superb coins for all tastes and budgets including the The Lydia Collection of Proof Morgans, The David Hall Toned Morgan Collection and more.