PCGS Newsletter




October 18, 2016

Reaching a Condition Census Consensus
by Ron Guth

What coins are available from a particular collection? Who were their former owners? Current owners? A Condition Census provides collectors with that information and more. PCGS CoinFacts President Ron Guth explains the uses of this helpful numismatic reference and provides an example Census in the process.

READ MORE >
H.10 1797 15 Stars PCGS MS64

Stunning example of this popular early half dime, well within the condition census for the variety. Pedigree: Ex: Lionel Collection. This coin was last sold in an October 2010 auction and since then, the other Eliasberg coin sold for $70,500. This near-Gem jewel is more attractive and offered at a better price. View this coin and more NEWPs.

LegendNumismatics.com >
No Grade Coins — Part VII
by Mike Sherman

"No Grade Coins" is wrapping up, but not before the largest category is covered: coins that fall under the Damage category, or code 98. Parts VII and VIII will address this, the broadest area of No Grade coins.

READ MORE >
Spooktacular Coins Ends Today!

Early gold is always in demand from advanced collectors, whether building date sets or needed for type purposes. This $5 1806 Pointed 6, 8x5 Stars graded PCGS MS61 offers both! Legend Auctions offers this and other spooktacular coins in its October Session, which closes today, October 18!

READ MORE >
From the Archive: The Value of Friendship
by Phil Arnold

In the case of coin photographer Phil Arnold, coins represent more than monetary value, or even collecting – they represent friendship, and how a youthful passion blossomed into a lifelong hobby and eventually a career in numismatics.

READ MORE >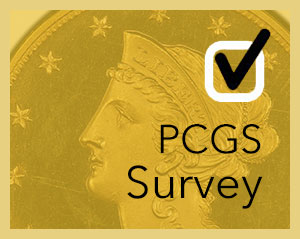 Sponsored by L&C Coins
Is coin collecting best enjoyed solo or as a shared experience?
Solo. Collecting is my time to wind down.
Shared. It's an infectious joy, and that's how I caught the bug.
Take the Survey >
Last issue's winner of a PCGS Polo Shirt: Anthony Licari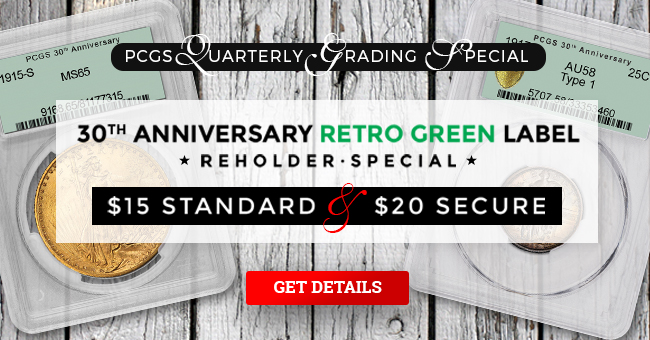 Download Our Apps:
Encyclopedic Coin Content
High-Resolution Photography
Optimized for Mobile
---


Download Our Free Numismatic Mobile Apps

Don't miss future emails from us; add [email protected] to your address book!
© 2016 PCGS, Inc. A Division of Collectors Universe. All Rights Reserved. NASDAQ: CLCT
PCGS, Professional Coin Grading Service, P.O. Box 9458 Newport Beach, CA 92658.