Lingg Token Mules of the 1876 Centennial
Description:
For the United States Centennial celebration in 1876, the Lingg Brothers of Philadelphia produced a number of obverse dies to be used in making advertising tokens for the merchants of the day. Nine of those dies bore patriotic emblems, and one other was designed to inspire customers to specifically buy from the associated merchant. While each of these obverse dies were combined with reverse dies advertising the respective merchants, the Lingg Brothers found they could sell mementos of the Centennial celebration by combining two obverse dies together.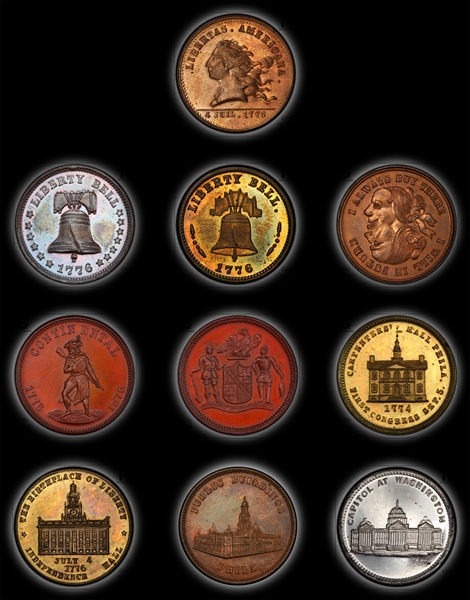 Such creations are known as "Mules," as they feature dies that should never have been used together, since they end up with no advertising messages at all. Overall, there would be 45 different combinations of those 10 dies, with each likely being struck in four different metallic compositions - white metal, copper, brass, and bronzed copper.
| | User Order | Image | PCGS # | Description | Grade | Pop | Pop Higher | Comments |
| --- | --- | --- | --- | --- | --- | --- | --- | --- |