Cardinal Collection
GPA with
Top Bonuses
65.113
Retired Statistics 1/28/2013
About This Set:
The Mint Act of 1792 provided that the obverse of each coin must bear an image "emblematic of liberty," but how should "liberty" be portrayed? Should it be a metaphor for the freedom of time, as demonstrated by the sundial depicted on certain colonial issues, such as the Continental Dollar and Fugio cents? Perhaps a portrait of General George Washington, whose service during the Revolutionary War secured liberty for the country? Actually, quite a few different "Washington" cents were produced at that time, with that idea in mind.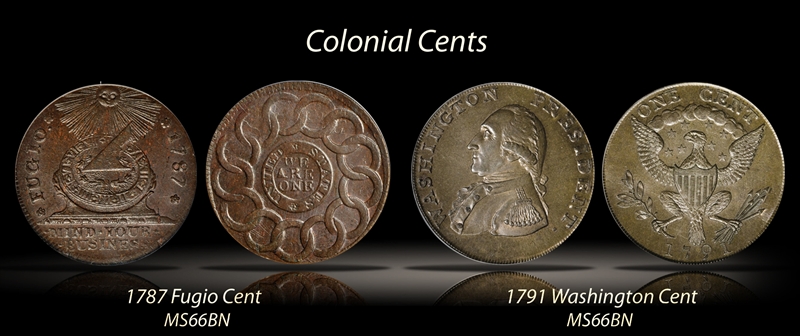 Ultimately, the early Mint engravers answered that question, taking their cue from the Libertas Americana medal. Conceived and brought to fruition through the efforts of Benjamin Franklin to commemorate the Colonies' victories in the War, the Libertas Americana medal is universally agreed to be the most beautiful of all American colonial medals.
This set of Middle Date Large cents, a subset of the
Cardinal Collection Large Cent Date Set
, is dedicated to the beauty of the Libertas Americana medal and her offspring, all of the beautiful portraits of Liberty that graced U.S. large cents. While nothing can quite compare with examining these amazing specimens in person, and seeing with your own eyes their beaming luster and sparkling shades of mint red and brown, the images that follow attempt to come as close as digitally possible. I hope you enjoy the display, and may you find it interesting and informative.
Image
Item
PCGS #
Date
Denom
Grade

PCGS #

Pop

PCGS #

Pop Higher
Pop
Pop Higher
Comments