1877-CC $10 XF45
Certification #26036092,
PCGS #8678
Expert Comments
David Akers (1975/88)
The 1877-CC has the third lowest mintage of any Eagle from the Carson City Mint. However, it is not as rare as the similar mintage 1878-CC nor its it quite as rare as the 1872-CC, 1873-CC, 1875-CC or 1876-CC. Instead, it compares more closely in overall rarity to the 1871-CC and 1874-CC. Like most CC Eagles of this decade, the typical 1877-CC is well worn and softly struck on the hair curls around Liberty's face. However, for some unknown reason, this date does appear more often in high grade than the earlier issues from this Mint and, in addition to a few choice EF's, there are several AU-Unc specimens known, including at least one in choice mint state.
Designer
Christian Gobrecht
Diameter
26.80 millimeters
Metal
90% Gold, 10% Copper
Region
The United States of America
Price Guide
PCGS Population
Auctions - PCGS Graded
Auctions - NGC Graded
Rarity and Survival Estimates

Learn More
65 or Better
66
All Grades
0
60 or Better
0
65 or Better
R-8.3
All Grades
R-10.1
60 or Better
R-10.1
65 or Better
13 / 117 TIE
All Grades
1 / 117
60 or Better
1 / 117
65 or Better
28 / 183 TIE
All Grades
1 / 183
60 or Better
1 / 183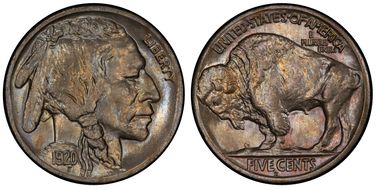 #1 AU58 PCGS grade
#2 AU55 PCGS grade

Ellen D Collection (PCGS Set Registry) - Simpson Collection
#2 AU55 PCGS grade
#4 AU53 PCGS grade

National Gold Exchange 7/1997 - Superior 6/1998:2300, $12,650 - Doug Winter - Pinnacle Rarities - Old West Collection - American Numismatic Rarities 8/2006:1348, $27,600
#4 AU53 PCGS grade