Long Beach Coin, Currency, Stamp & Sports Collectible Show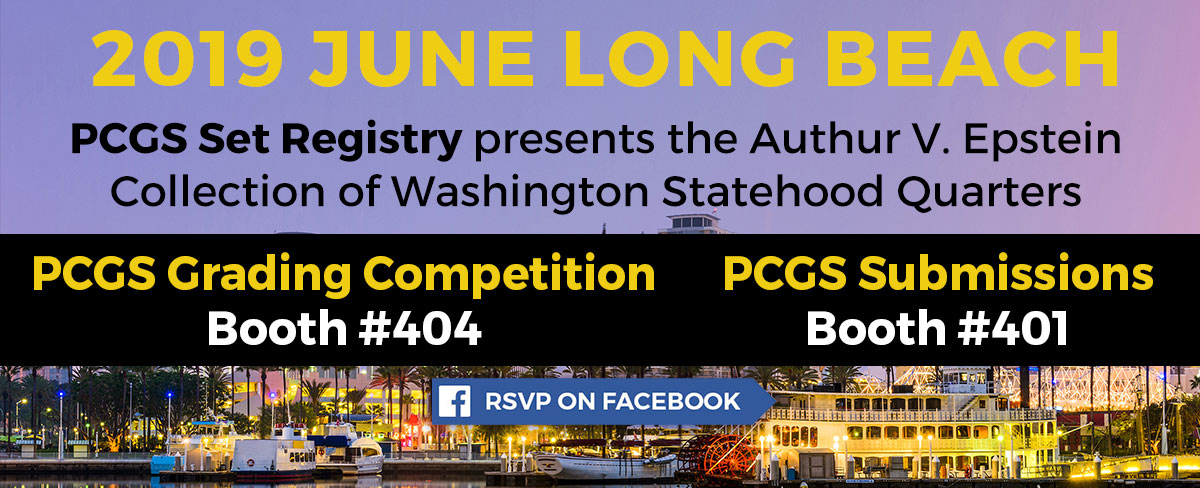 Thursday, June 6 to Saturday, June 8, 2019
Long Beach Convention Center
100 South Pine Ave




Long Beach

,

California

90802


Directions

ON-SITE GRADING
GET FREE TICKETS!
On-site grading will be offered!
PCGS will be accepting submissions at booth #401
The PCGS 2019 Long Beach Grading Competition will take place at booth #404
Show submissions will be accepted through Friday, June 7, 2019 at 5:00PM.
All other service level submissions will be accepted until 3:00PM Saturday, June 8, 2019. Submission acceptance dates and times may change without notice.
Due to limited space at the convention center all submissions will be graded at PCGS headquarters. Show Express service will be completed in 24 hours or less rather our usual 4 hours.
PCGS Representatives will be able to answer questions, accept submissions (including Bulk), and provide specific hours for submission cutoff times.
If your on-site submissions will include World coins, contact PCGS Customer Service prior to the show at 1-800-447-8848 for pre-approval.
---
← All Shows