About PCGS
Professional Coin Grading Service (PCGS) represents the industry standard in third-party certification.
Find out what PCGS can do for your coins
When you choose PCGS, you get:
Impartial grading and authentication by the world's top experts
Incomparable value – PCGS-certified coins are known for realizing top prices
Everything you need to know about coin grading
The PCGS Story
In 1985, a small group of the nation's leading coin experts recognized that for the rare coin industry to realize its potential, some serious problems needed to be addressed.
Market participants soon became aware that one of the fundamental factors of determining rare coin values is the physical condition, or grade, of the coin. But due to the absence of a universal grading standard, they were caught in the middle of divergent definitions.
The PCGS Guarantee
The PCGS Guarantee of Grade and Authenticity is fundamental to our concept of third-party grading. The cash-back policy ensures the accuracy of the grade assigned to any PCGS coin as long as it remains in its tamper-evident holder.
As the owner of a PCGS-graded coin, the customer will have the benefit of PCGS's Guarantee of Grading Accuracy and Authenticity and each PCGS Authorized Dealer will accept the grades assigned to the coins by PCGS.
Contact Us
PCGS Customer Service lines are open Monday - Friday 7:00 a.m. - 5:00 p.m. Pacific Time.
In the U.S. call 800-447-8848
Outside the U.S. call 949-833-0600
E-mail: [email protected]
Mailing Address:
Professional Coin Grading Service
P.O. Box 9458
Newport Beach, CA 92658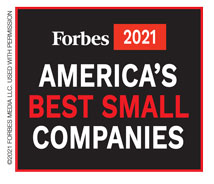 Professional Coin Grading Service (PCGS) is a division of Collectors Universe, Inc., the leader in third-party authentication and grading services for high-value collectibles including rare coins, trading cards, tickets, autographs, and memorabilia.