Founded in 1976, Heritage Auctions is the world's third largest auction house and the world's largest collectibles auctioneer with annual sales of more than $900 million. Heritage clients enjoy unprecedented access to more than 850,000+ online bidder members and unparalleled standards of honesty and transparency as well as the latest advancements in technology via HA.com.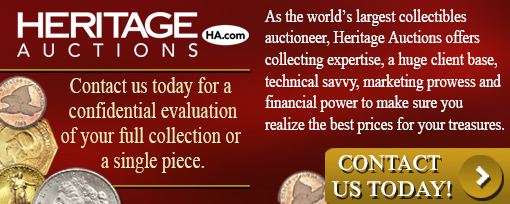 Through 38 categories – from U.S. and foreign coins to fine art and now luxury real estate auctions – Heritage Auctions offers a broad range of services for high net worth collectors, investors and fiduciaries from offices in Dallas, New York, Beverly Hills, San Francisco, Houston and Geneva.
Heritage Auctions offers consignors an unmatched depth of expertise with access to 3.4+ million prices realized and a network of 500+ specialist employees around the world.