PCGS Members Only Coin Show
Exclusively for PCGS Dealers and Collectors Club Members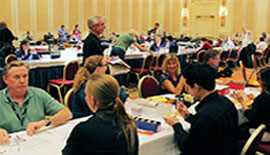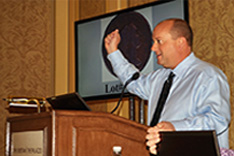 About The Show
If you're a PCGS Dealer or Collectors Club Member looking to do some serious business and have fun doing it, the PCGS Members Only Coin Show is the one event you won't want to miss. You are ALL invited to attend, and be a part of this exclusive community in the energized atmosphere of Las Vegas.
For PCGS Dealers, it gives you a chance to display your coins at one of just 25 tables in an intimate setting. You'll never have a better chance to compare and swap coins with your fellow dealers. You are welcome to buy, sell and trade as you see fit. Dealers have the option of on-site grading or take-home submissions.
PCGS Collectors Club Members can have coins graded on-site, check the inventories of top dealers for potential purchases, talk to them about your coins, and enjoy the camaraderie of your fellow collectors. You can join online or at the show.

Legend Rare Coin Auctions, Official Auctioneer Exclusively at PCGS Members Only Shows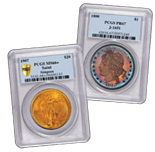 The Regency Auction by Legend Rare Coin Auctions will be limited to a maximum of 500 top-quality rare coins. This exclusive event represents the crème de la crème of coin auctions in the U.S.
You will be able to bid on some of the most sought-after coins in the country in one of the best venues you can imagine. Many of the upcoming Members Only shows will feature The Regency Auction.