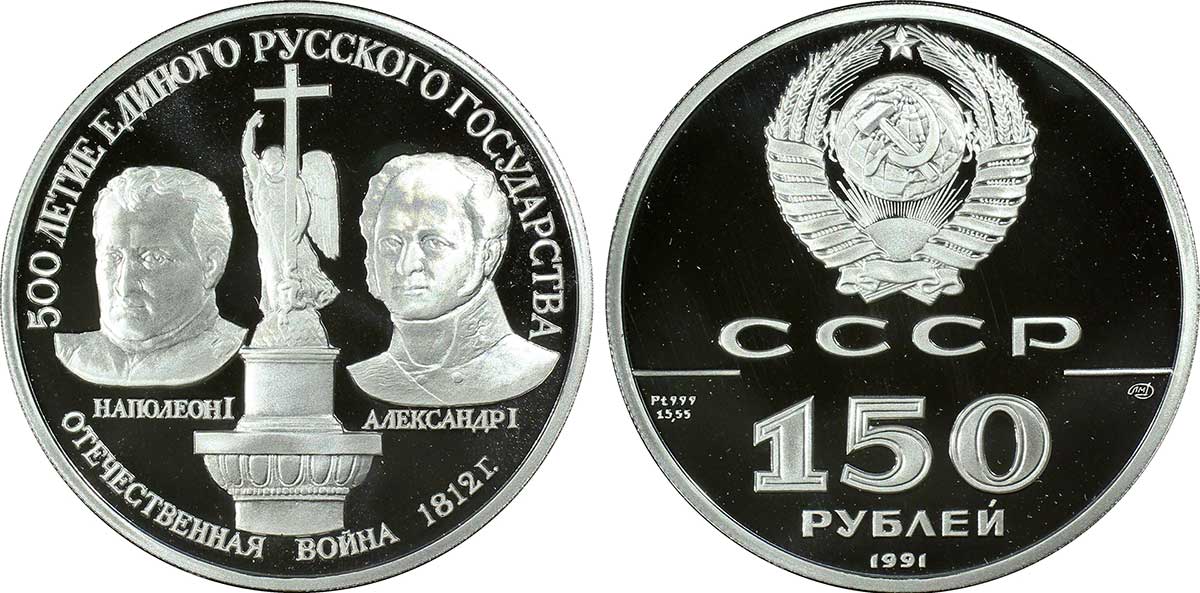 Starting in 1989 Russia began producing a commemorative coin series for the 500th anniversary of the Russian state. This series ran for a few years and spanned multiple metallic compositions, including copper-nickel, silver, gold, platinum, and palladium. One such coin in the series, the 1991 150 Roubles struck in .999-fine platinum, commemorated the Patriotic War of 1812 and features the busts of Napoleon I and Alexander I. Struck at the Leningrad (Saint Petersburg) Mint, the coins are well executed and of the highest standards.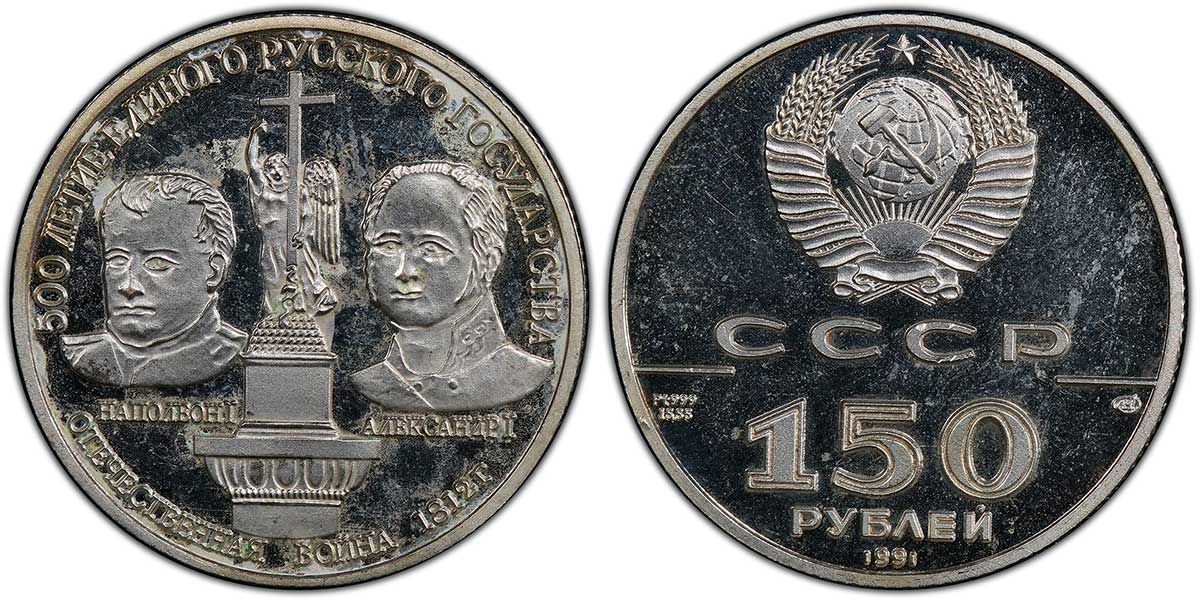 A counterfeit example of this coin recently was submitted to PCGS for authentication. This piece was the first we had seen of this coin being counterfeit. The quickest identifying factor of the coin being counterfeit was that the example, marked ".999 fine platinum," was not platinum but rather base metal. The next was the poor execution of the engraving of the design. Russian precious metal coinage is of a very high quality in strike and design, and this coin was anything but that. The copy of the design was hand done, with deep cuts to mimic the design to the best of the ability of the counterfeiter but they fell very short of the Leningrad Mint's standards. Completely wrong details on the entire design of the coin can be seen with a quick comparison.
While it is easy to mock the fake in comparison with the real coin, it is a warning that no coin is safe from potential counterfeiters. With the real coin having a mintage of only 16,000 and containing half an ounce of platinum, it represents a potentially big profit to a counterfeiter selling to a novice individual. Someone doing the minimal amount of research could potentially save themselves a ton of money by just doing a quick comparison to an image online or in a catalog.