Many collectors simply can't content themselves to collecting the coins of just one nation. They often feel called to collect beyond the borders of their focal nation of numismatic interests. And this leads one to wonder how they can neatly build a set of coins that incorporates so many different countries while still being unified by a common theme. Sure, there is topical collecting; that is, pursuing coins of a common design, motif, or central theme regardless of the coin's denomination, era, or nation of origin. And then there is the popular route of building a collection of world crowns.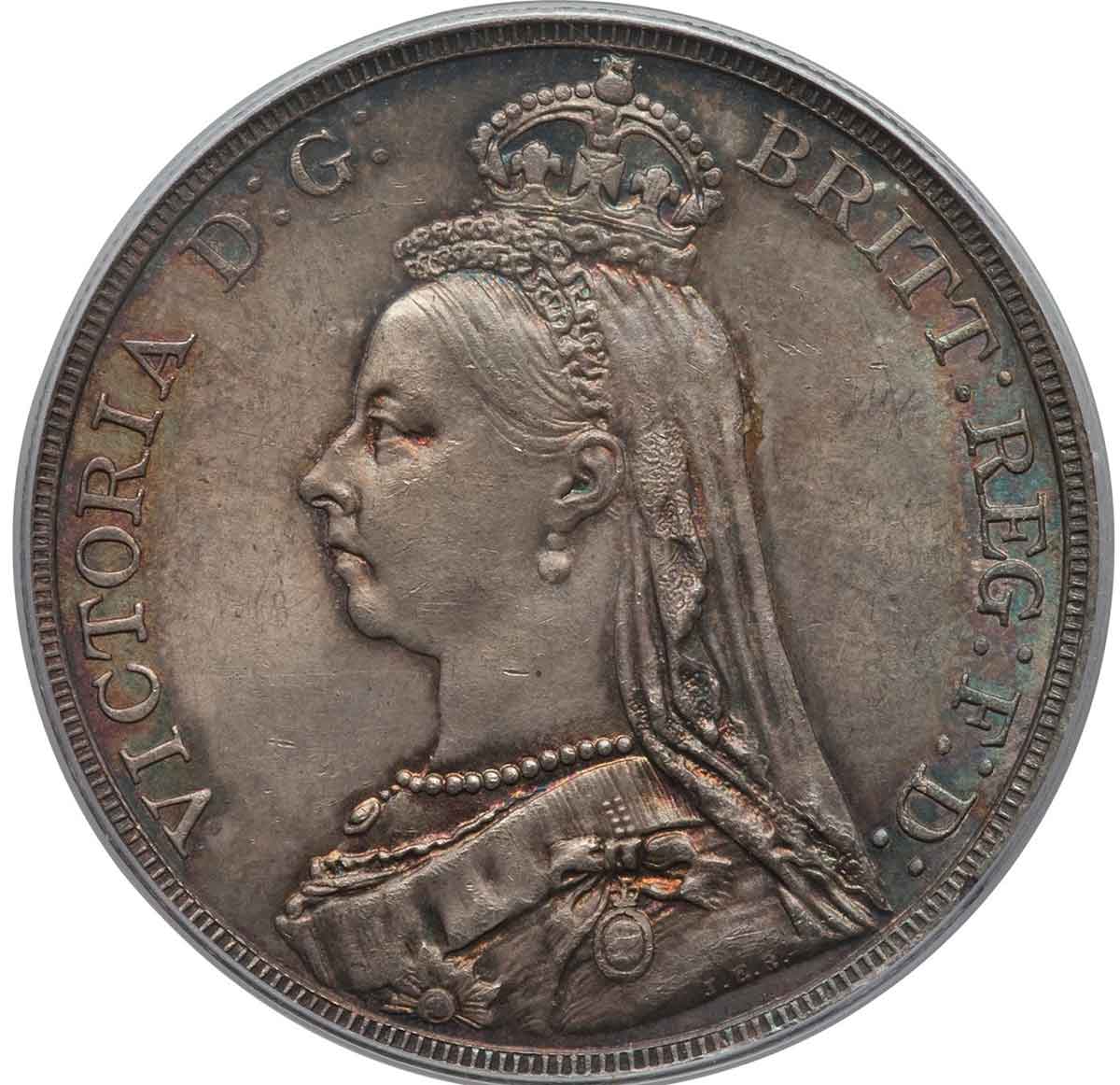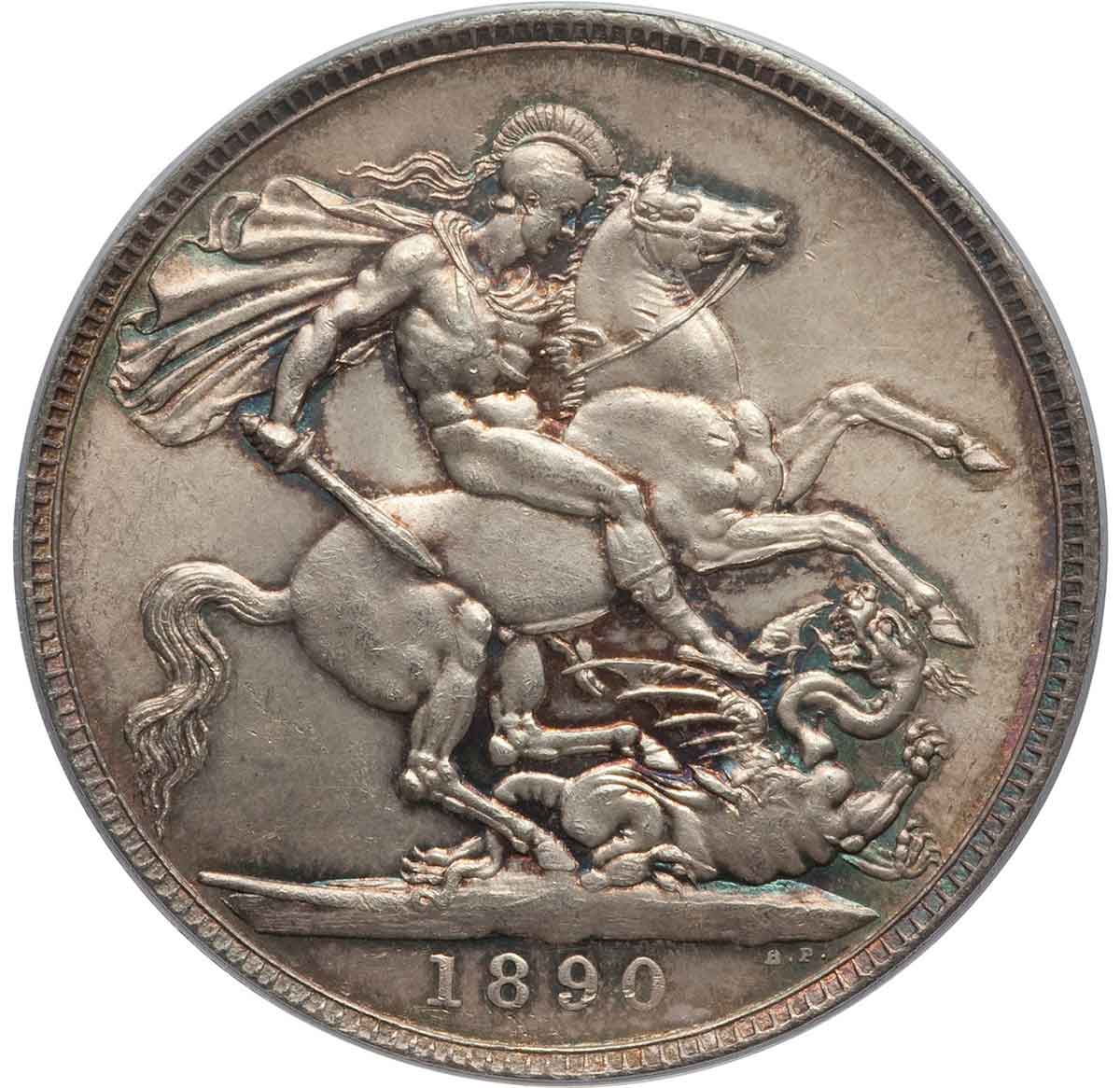 The obverse and reverse of an 1890 British Queen Victoria Crown. Images are courtesy of Heritage Auctions, www.HA.com. Click image to enlarge.
What Are World Crowns?
In the most specific sense, a "crown" refers to a type of British silver coin that has roots in the 16th century and was denominated to 5 Shillings following the 1707 union of England and Scotland. The British Crowns of that period boast a sterling silver content of .925 purity and weigh around 28 grams, which is roughly the weight of a classic United States silver dollar. During the second half of the 20th century, Britain began employing a copper-nickel format for its crown coinage and following decimalization in 1971 were equivalent to 25 pence; crowns issued since 1990 have a face value of 5 pounds.
In the grander scheme, world crowns are legal-tender silver coins that are tied to the unitary denomination of their issuing nation, such as the United States dollar, British pound, German mark, etc.). Most silver crowns contain relatively high silver purity, usually around 90% fineness or higher. And the typical crown carries a diameter of 35 to 42 millimeters.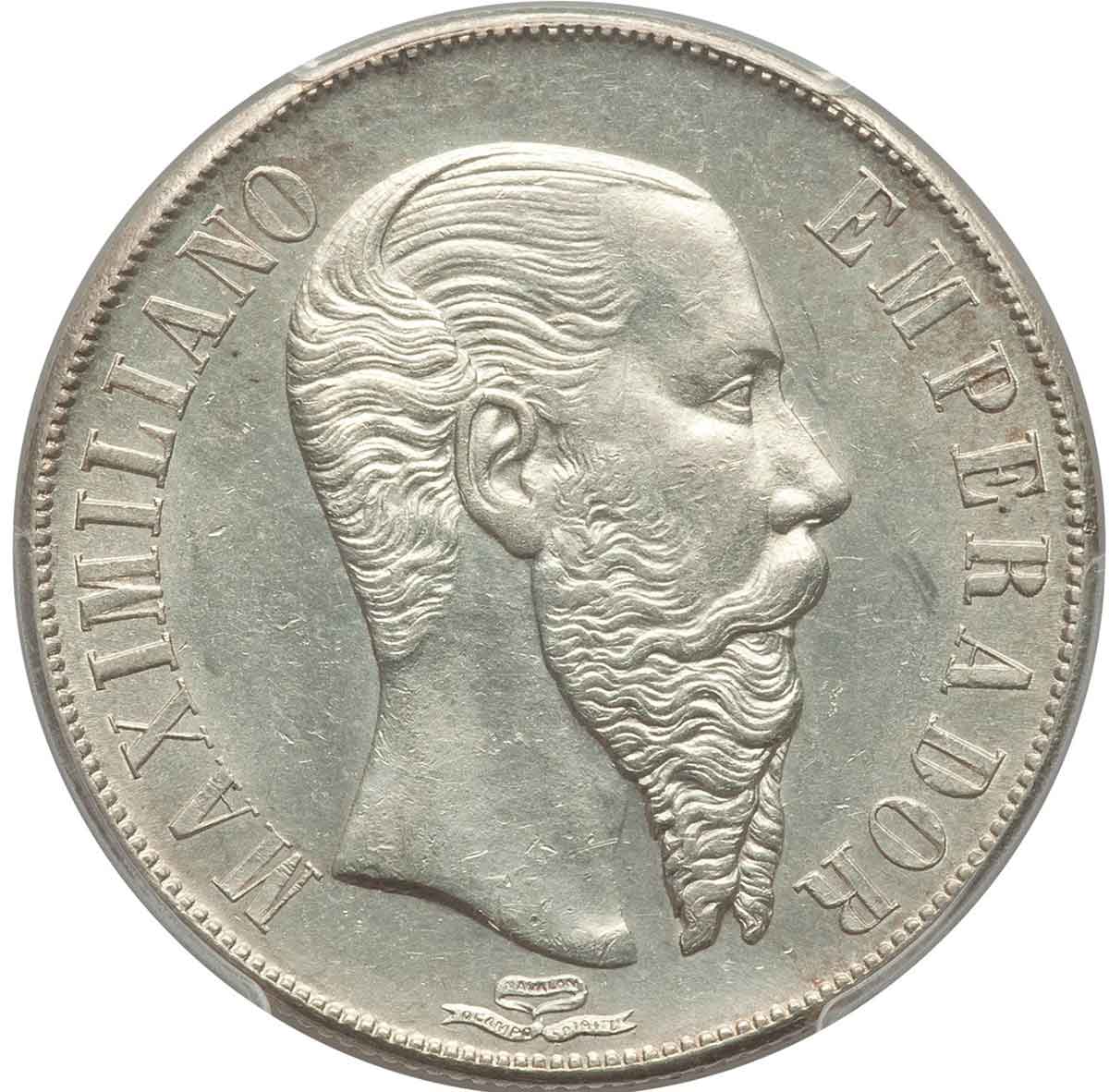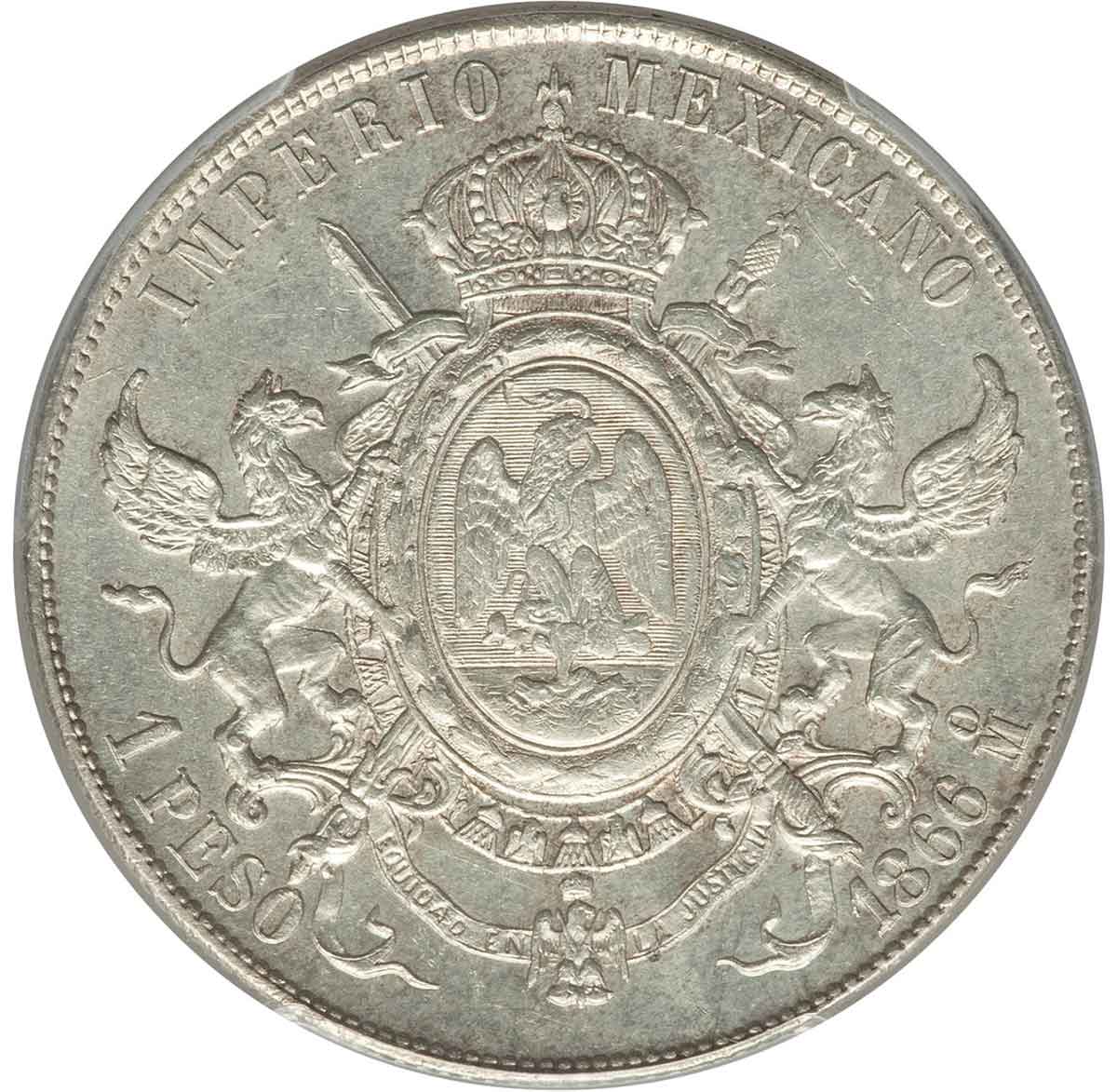 1866 Mexico Maximilian Peso. Image is courtesy of Heritage Auctions, www.HA.com. Click image to enlarge.
These parameters include a bevy of popular, widely familiar silver coins, including the Spanish Pieces of Eight, Morgan and Peace Dollars, Canadian Dollars, Australian Dollars, Peruvian Un Sols, Japanese 1 Yens, French 5 Francs, and Mexican Pesos; this list may be expanded to include silver bullion coinage such as American Silver Eagles, British Britannias, Chinese Pandas, and many others. This outstanding diversity is one reason so many collectors flock to building sets of world crowns. Another is price; many of the silver coins that one might typically include in a set like this aren't necessarily out of the financial reach of many collectors.
Building A Set of World Crowns
Where does one begin with building a world crown collection? Depending on one's own collecting endeavors, a set like this can get quite large very quickly. Not that this would be a bad thing, of course. However, if organization is a key requirement – and for so many collectors it is – what type of delineations might one use in creating a set of world crowns?
In many cases, a world crown set is approached with the idea of collecting one representative coin from each nation. Further refining the numismatic goals typically entails the collector focusing on coins from the 19th and 20th centuries, or favoring just regularly circulating coins versus those that were produced only for numismatic or investment purposes (i.e. non-circulating commemorative coins or bullion pieces). While most collectors seem to prefer buying strictly silver coinage for this set, there are plenty of copper-nickel coins or those of other base-metal compositions that meet the denominational and physical size requirements inherent with a crown collection.
The bottom line? There's no right or wrong way to assemble a set of world crowns. And the collector who is attuned to this colorful world of crown coinage will find myriad exciting avenues for building a set that is both challenging and fun.