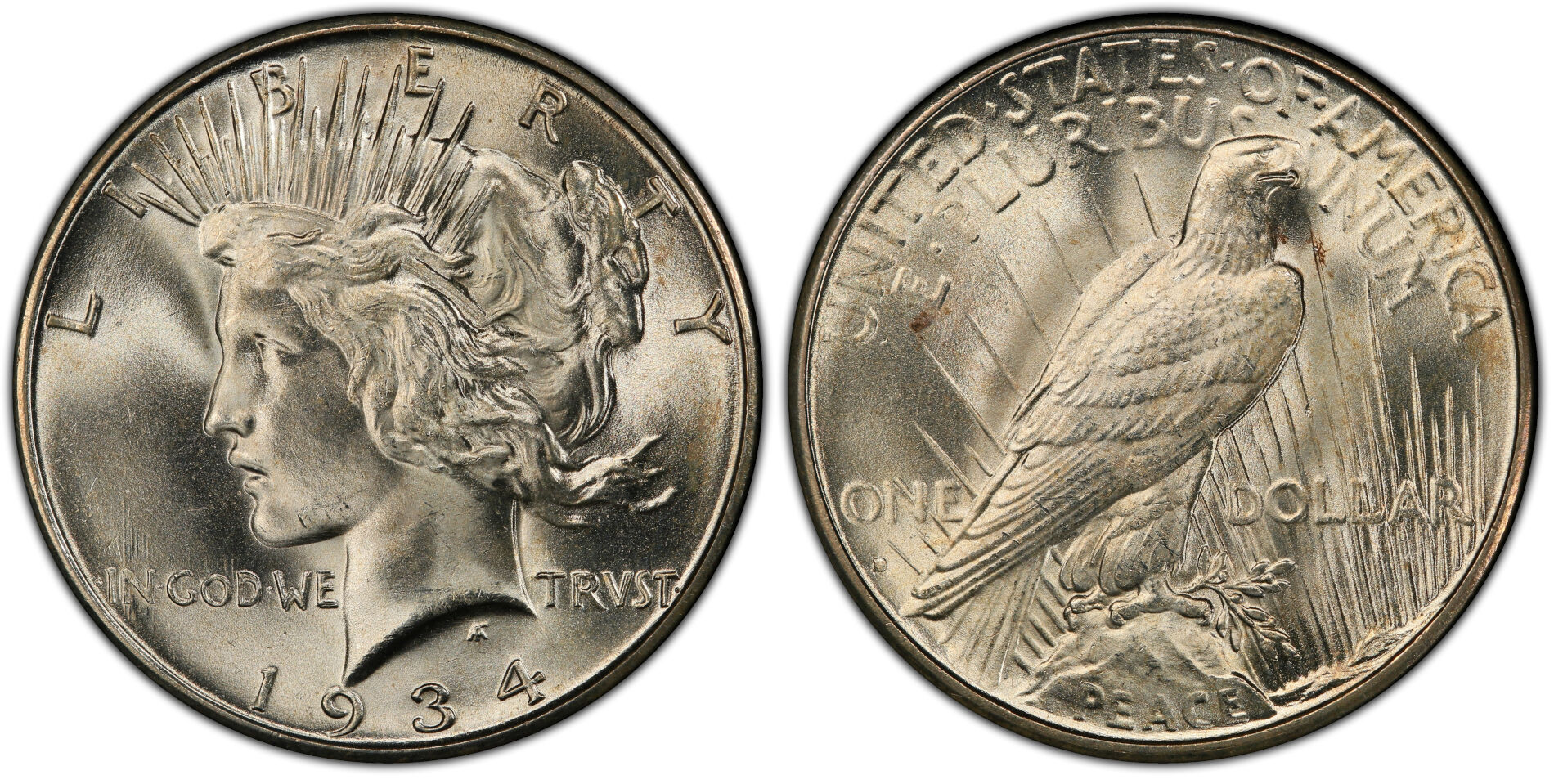 The Peace Dollar, which was in official production from 1921 through 1935, saw numerous varieties that aren't as widely collected as the basic date-and-mintmark issues but nevertheless enjoy widespread numismatic appeal. These varieties are cataloged in the silver dollar tome The Comprehensive Catalog and Encyclopedia of Morgan and Peace Dollars by Leroy C. Van Allen and A. George Mallis, whose first initials of their last names inspired the widely used term "VAM" in numismatic parlance.
VAM varieties number into the thousands, when accounting for the innumerable die varieties of both the Morgan and Peace Dollars that these two numismatic scholars studied. Practically every date of the Morgan and Peace Dollars boasts several, if not dozens of different noteworthy die varieties. Yet, regardless of variety, The 1934-D Peace Dollar is – across the board – a tougher date. The Denver Mint's output of Peace Dollars was only 1,569,500, and naturally the number of survivors is far lower today, so the 1934-D Peace Dollar is reasonably considered a scarcer date.
Making these 1934-D Peace Dollars even more palatable for the collector are the notable varieties that series enthusiasts enjoy pursuing. These include the 1934-D Micro D, 1934-D Medium D, and 1934-D Doubled Die Obverse.
The 1934-D Micro D Peace Dollar is significantly tougher to find than the 1934-D Medium D Peace Dollar. By some estimates, the 1934-D Micro D Peace Dollar is as much as 100 times scarcer than those with a medium mintmark. Attributing the 1934-D Micro D variety versus those bearing the Medium D is made easier by locating the position of the mintmark. The Micro D mintmark is placed higher on the reverse, closer to the "O" of "ONE" of "ONE DOLLAR" than the Medium D mintmark, which rides lower and are situated closer to the tail of the eagle.
The 1934-D Doubled Die Obverse Peace Dollar is another sought-after variety. The most identifiable traits of this doubled die variety is the presence of doubling along Miss Liberty's nose and forehead as well as in the shorter, lower rays on her tiara.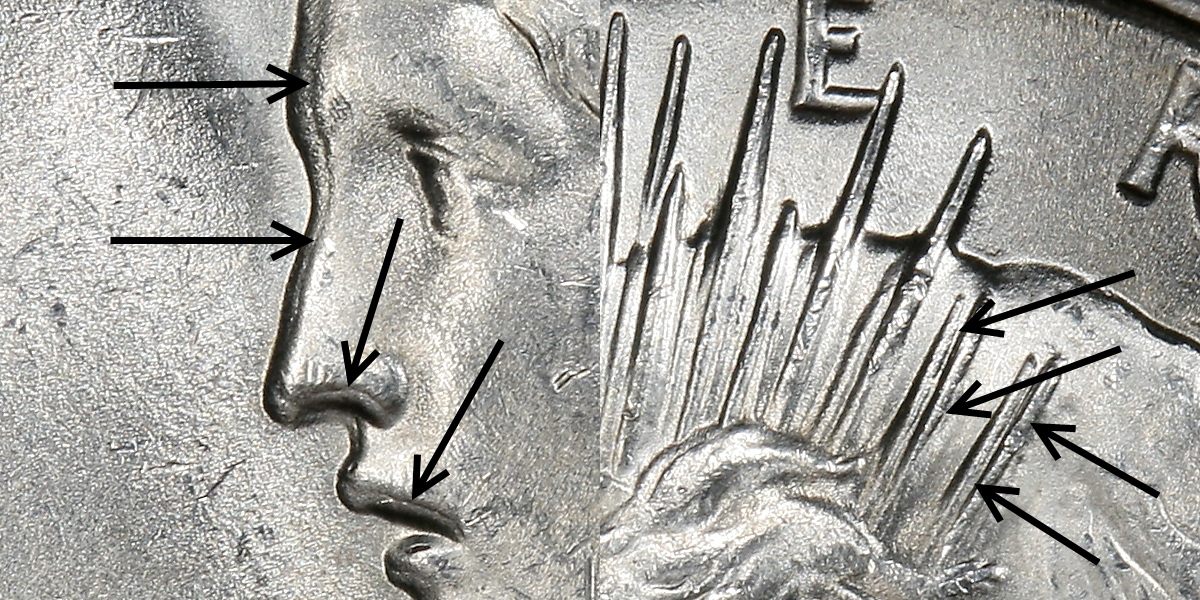 While the 1934-D Peace Dollar with medium mintmark is the most affordable of the three major varieties discussed here, trading around $45 to $60 in middle circulated grades, the 1934-D with Micro D and that with the obverse doubled die command strong premiums. The 1934-D Micro D often takes prices of $200 to $300 in moderately worn grades, while the 1934-D Doubled Die Obverse realizes $125 and up in circulated grades.