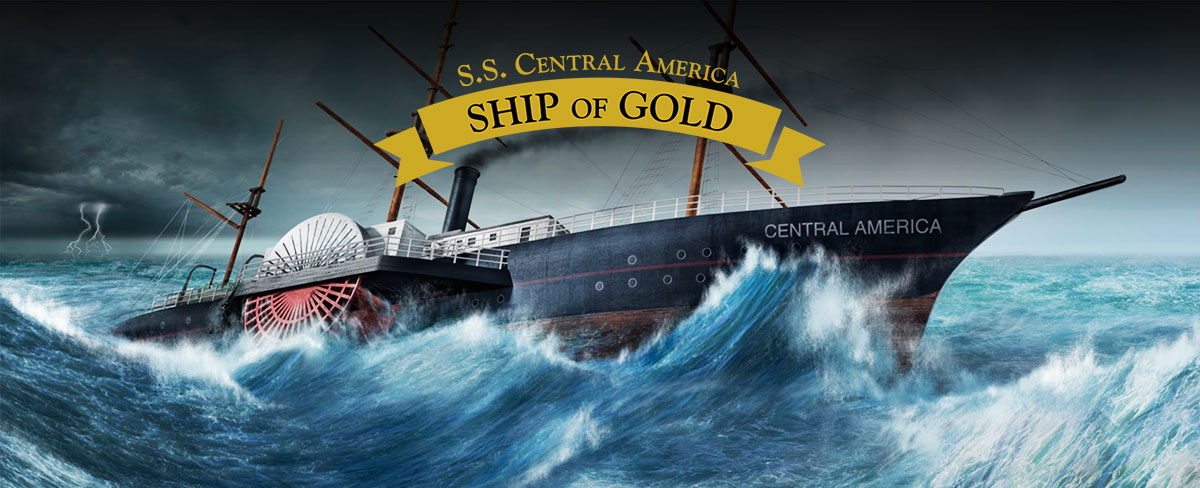 PCGS is Grading S.S. Central America
"Ship of Gold"

Coins!
The first gold coins graded from the recent recovery are here!
Enter your email address to be among the first to have an S.S. Central America coin. A limited quantity of coins are available on a first come, first serve basis.
Confirmation
Thank you for signing up for the PCGS Newsletter
Welcome to the PCGS S.S. Central America "Ship of Gold" Project
The History The Exhibit The Coins
---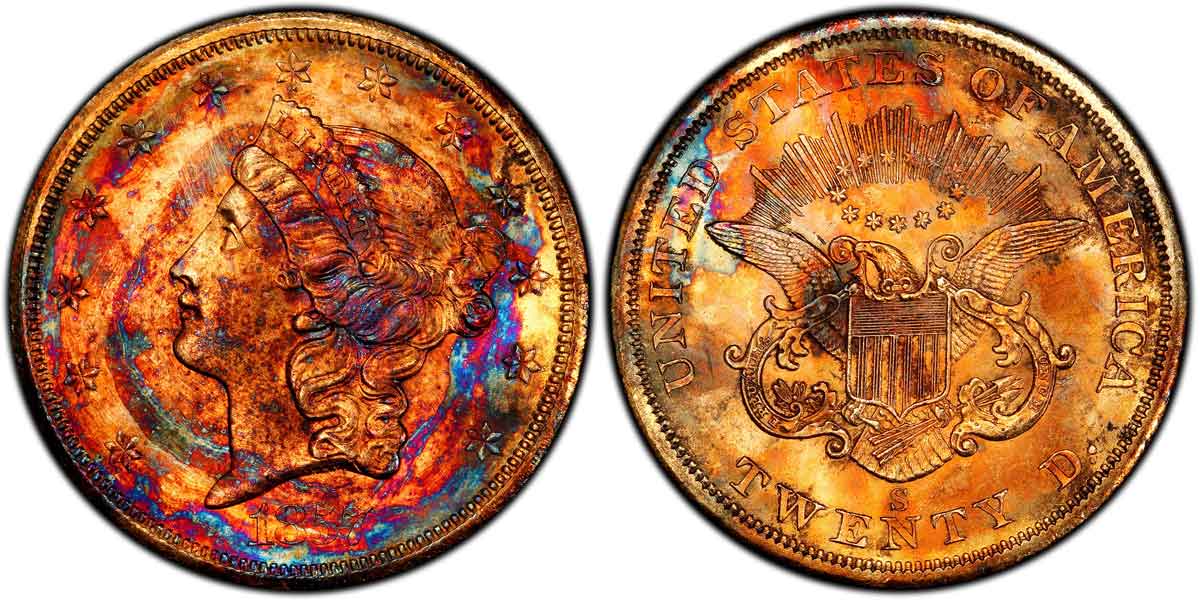 The History of the S.S. Central America "Ship of Gold"
The S.S. Central America was a sidewheel steamer that operated between Central America and the eastern coastline of the United States during the 1850s. She was given the nickname "Ship of Gold" for her famous cargo: tons of gold from the San Francisco mint and various other gold coins, ingots, gold dust, and bullion obtained during the California Gold Rush. The sinking of the S.S. Central America in a hurricane on September 12, 1857 has been described as the greatest economic catastrophe in U.S. maritime history, contributing to the Panic of 1857 and leading to a severe recession. Read More...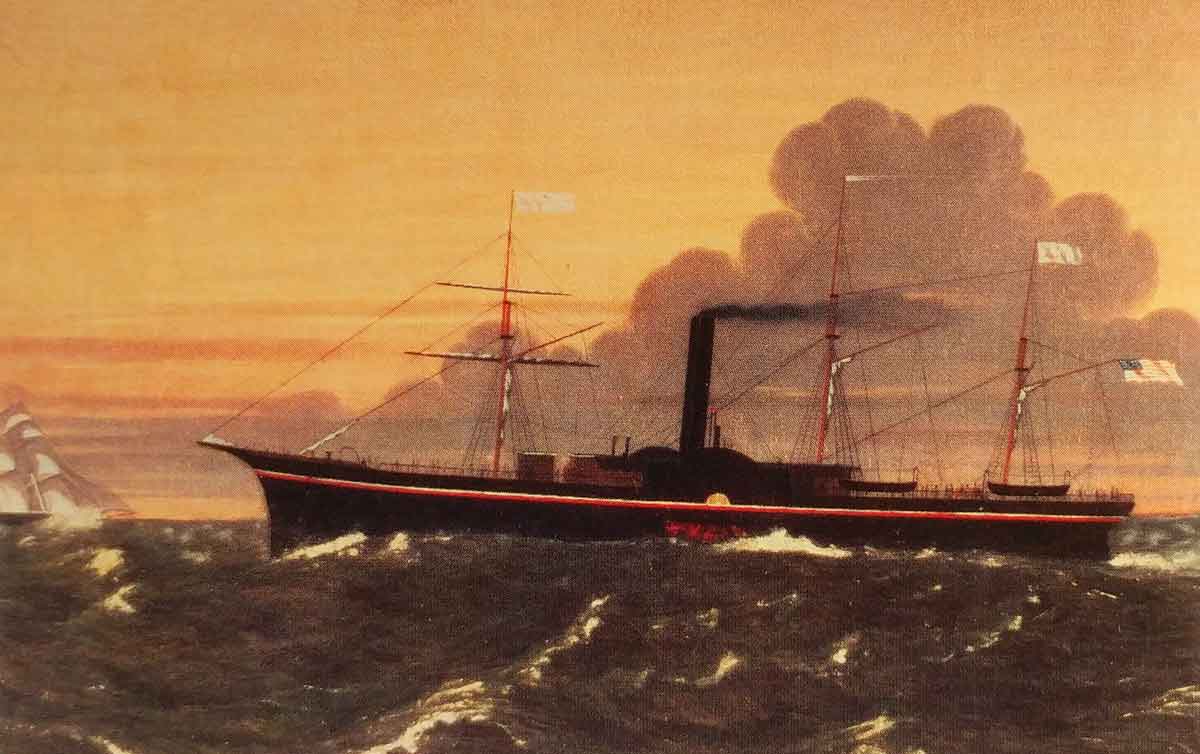 The S.S. Central America Exhibit
The Ship of Gold Exhibit was proudly on display at the Long Beach Expo: Coin, Currency, Stamp & Sports Collectibles Show in February 2018. View the Exhibit now, wherever you are...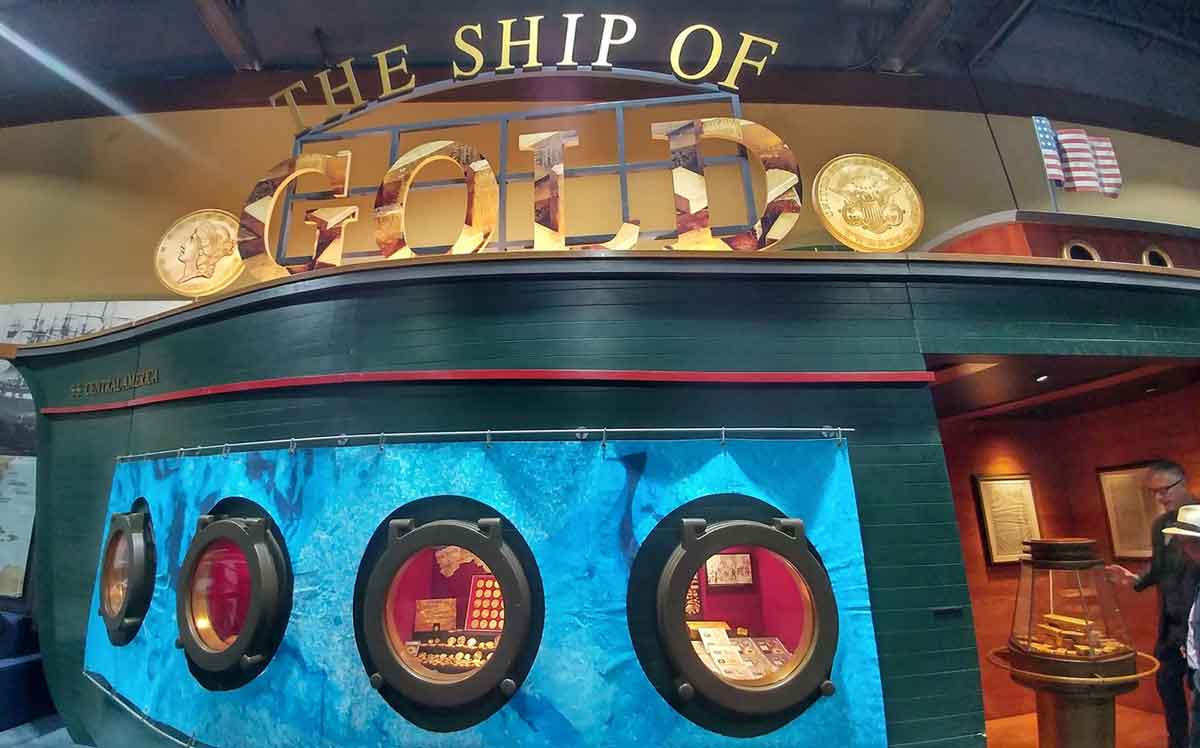 The Coins of the S.S. Central America
The first batch of coins that was recovered and conserved was graded by PCGS in the late 1990s and consisted mostly of 1856-S and 1857-S $20 Liberties. The second batch consists of about 3,100 coins including additional 1857-S $20's as well as a wide variety of other coins such as $1 Gold pieces, $3 Gold, Quarter and Half Eagles, Eagles, and Territorial Gold. CGMG's Chief Scientist, Bob Evans, will be exclusively restoring the coins. After conservation, PCGS is grading these important pieces of numismatic history. Read More....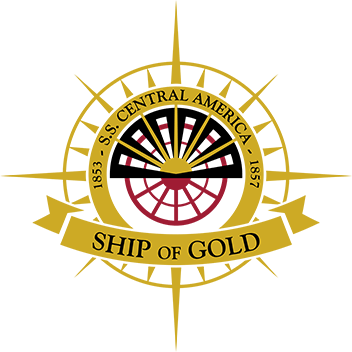 Proudly Graded by PCGS