 1
I am interested in learning more about my coins
2
I am interested in pricing my coins
3
I am interested in selling my coins
4
I am interested in authenticating and grading my coins
1
I am interested in learning more about my coins
To gain basic knowledge about your coins, look up your U.S. coins by denomination and date within the PCGS CoinFacts Encyclopedia of U.S Coins.
Here you will find expert narratives, images, population reports, pricing and auction prices realized.
Or, checkout these facts every collector should know about one of these select series on the right. below.
2
I am interested in pricing my coins
The first step in pricing your coins is to determine the approximate condition of your coins. After all, quality matters. If your coins are raw (not graded or in a third party holder), use our online Photograde Service to approximate the grade for your coin. The condition of your coin determines its grade. You can read more about the PCGS Grading Scale to better understand the factors that go into grading a coin.
Once you have an approximate grade in mind, visit our PCGS Price Guide to get an estimate of the value of your coin.
3
I am interested in selling my coins
If you are new to coin collecting, PCGS has specifically selected the following dealers to participate in the New Collector Program. These dealers will walk you through the best path for the coins in your collection, or help you build a wider collection based on your collecting interests.
Once you have visited PCGS CoinFacts and the PCGS Price Guide, and understand the value of your coins, you should contact a number of dealers to determine the market price for your coins. PCGS Authorized Dealers are screened on the basis of business ethics, knowledge of coins, and experience in the marketplace. These dealers can evaluate your coins and determine if any should be sent to PCGS for grading, or can make you an offer.
- TIP -
Contact at least three dealers to ensure you get a good variety of offers and opinions before entering into any transaction. Also, never attempt to clean your coins yourself. Dirty or environmentally damaged coins should be evaluated by numismatic professionals.
4
I am interested in authenticating and grading my coins
PCGS offers digital information kits for those interested in learning more about our authentication and grading services.
Enter the requested contact information to unlock your free digital kit.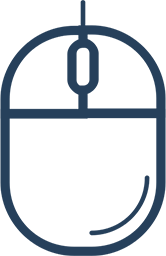 Access a printable PCGS Submission Guide and helpful links to important PCGS services information.
Step 4
Confirmation
Check the email address provided for your access link.