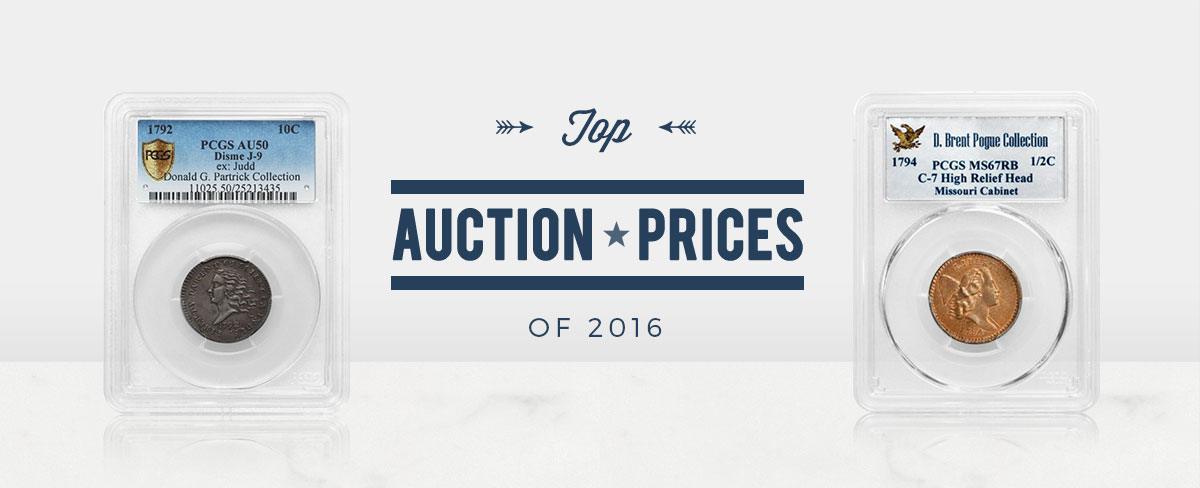 The Best Coins Always End Up in
PCGS Holders.
True to form, the public auction results from 2016 verify this fact.
Below you will find a list of the top 20 coins, in order of price realized, sold in public auction in 2016.
All 20 were certified by PCGS.
The market has affirmed PCGS' leading position once again. All the more reason to feel confident in authenticating and grading your coins with PCGS.
Read The Press Release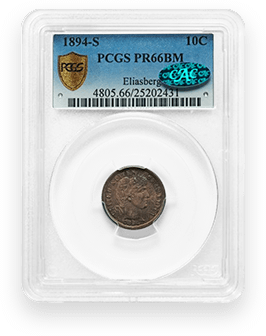 1
Price Realized
$1,997,500
Date + Den
1894-S + 10C
Service + Grade
PCGS PR66
Auction
Heritage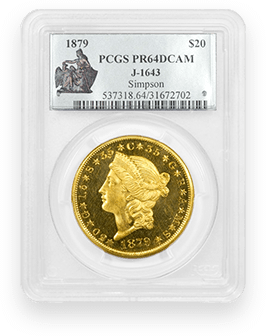 2
Price Realized
$1,800,000
Date + Den
1879 J-1643 + P$20
Service + Grade
PCGS PR64DC
Auction
Legend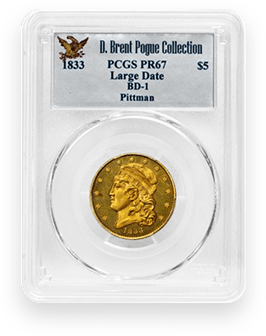 3
Price Realized
$1,351,250
Date + Den
1833 Large Date + $5
Service + Grade
PCGS PR67
Auction
Stacks Bowers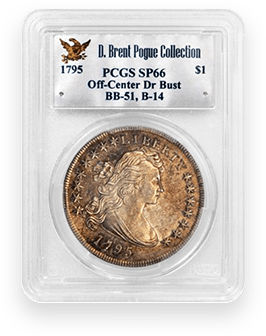 4
Price Realized
$1,057,500
Date + Den
1795 Off-Center Bust + $1
Service + Grade
PCGS SP66
Auction
Stacks Bowers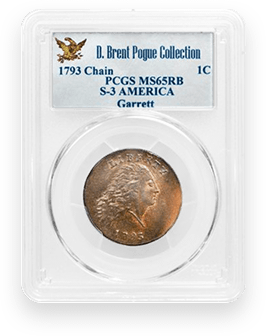 5
Price Realized
$998,750
Date + Den
1793 Chain AMERICA + 1C
Service + Grade
PCGS MS65RB
Auction
Stacks Bowers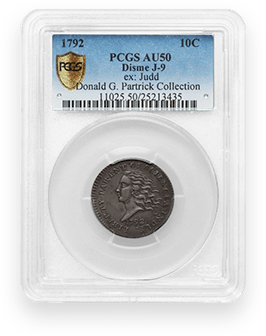 6
Price Realized
$998,750
Date + Den
1792 J-9 + P10C
Service + Grade
PCGS AU50
Auction
Heritage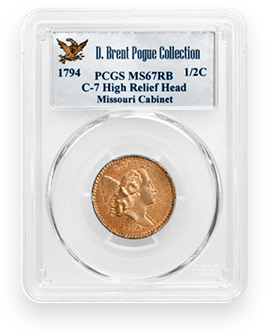 7
Price Realized
$940,000
Date + Den
1794 High Relief Head + 1/2C
Service + Grade
PCGS MS67RB
Auction
Stacks Bowers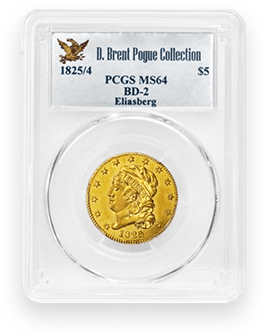 8
Price Realized
$940,000
Date + Den
1825/4 + $5
Service + Grade
PCGS MS64
Auction
Stacks Bowers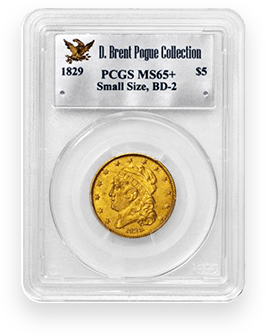 9
Price Realized
$881,250
Date + Den
1829 Small Size + $5
Service + Grade
PCGS MS65+
Auction
Stacks Bowers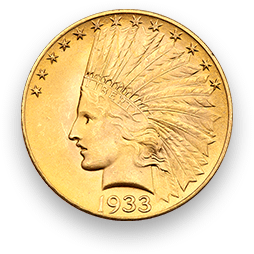 10
Price Realized
$881,250
Date + Den
1933 + $10
Service + Grade
PCGS MS66
Auction
Goldberg Auctioneers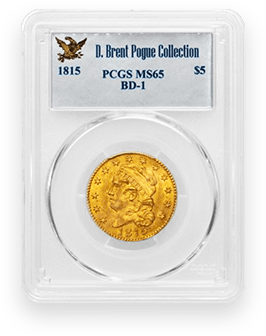 11
Price Realized
$822,500
Date + Den
1815 + $5
Service + Grade
PCGS MS65
Auction
Stacks Bowers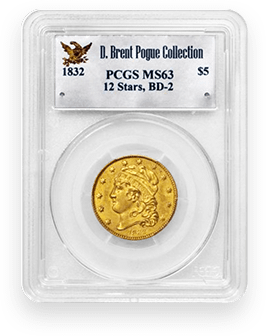 12
Price Realized
$822,500
Date + Den
1832 12 Stars + $5
Service + Grade
PCGS MS63
Auction
Stacks Bowers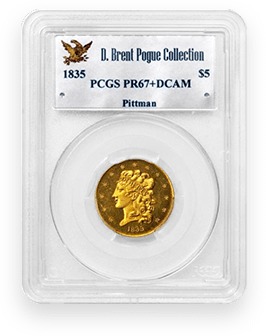 13
Price Realized
$822,500
Date + Den
1835 + $5
Service + Grade
PCGS PR67+DC
Auction
Stacks Bowers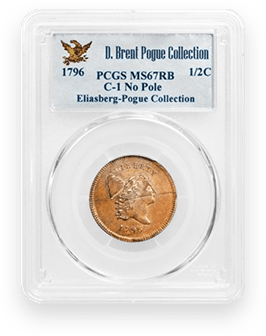 14
Price Realized
$763,750
Date + Den
1796 No Pole + 1/2C
Service + Grade
PCGS MS67RB
Auction
Stacks Bowers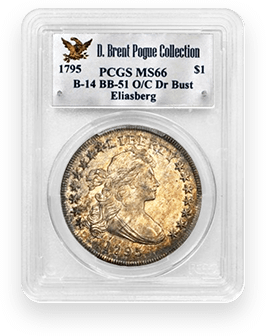 15
Price Realized
$763,750
Date + Den
1795 Off-Center Bust + $1
Service + Grade
PCGS MS66
Auction
Stacks Bowers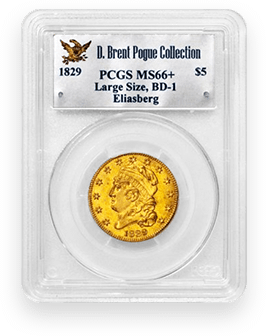 16
Price Realized
$763,750
Date + Den
1829 Large Size + $5
Service + Grade
PCGS MS66+
Auction
Stacks Bowers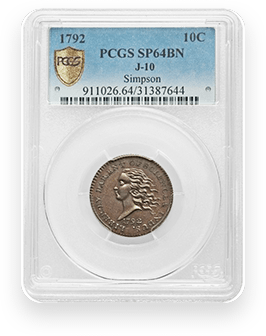 17
Price Realized
$705,000
Date + Den
1792 J-10 + P10C
Service + Grade
PCGS SP64
Auction
Heritage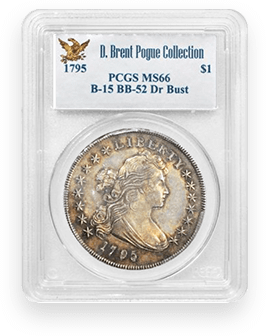 18
Price Realized
$646,250
Date + Den
1795 Centered Dr Bust + $1
Service + Grade
PCGS MS66
Auction
Stacks Bowers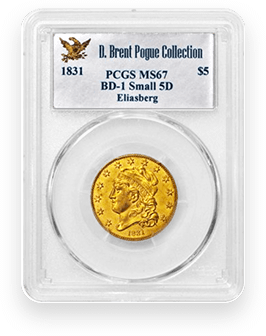 19
Price Realized
$646,250
Date + Den
1831 Small 5D + $5
Service + Grade
PCGS MS67
Auction
Stacks Bowers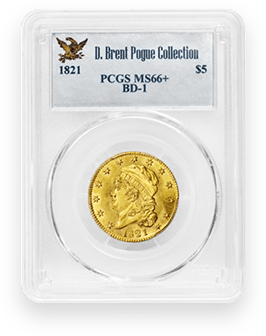 20
Price Realized
$564,000
Date + Den
1821 + $5
Service + Grade
PCGS MS66+
Auction
Stacks Bowers