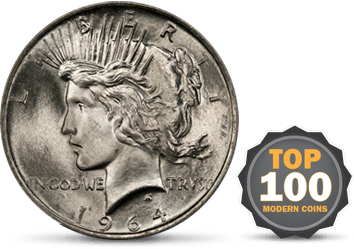 Legend and Mystery Surround the Most Sought-After Modern Coins
Modern U.S. coins (coinciding with the removal of silver in 1965) continue to grow in popularity. Like their vintage counterparts, many have intriguing stories of their own. And none more mysterious than our #1 U.S. Modern Coin, the 1964-D Peace Dollar.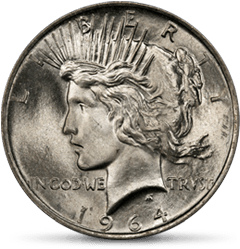 $10,000 REWARD
PCGS offers a $10,000 REWARD
for the opportunity to view and authenticate a 1964-D Silver Peace Dollar. To learn more about the reward, click the read more link below.
READ MORE
The Top 100 Foreword
By Ron Guth
The modern coin era began in America in 1965, the first year the U.S. Mint produced copper-nickel "clad" coins as a replacement for silver coins, ending an unbroken, 173-year tradition.
Read More »
---
---