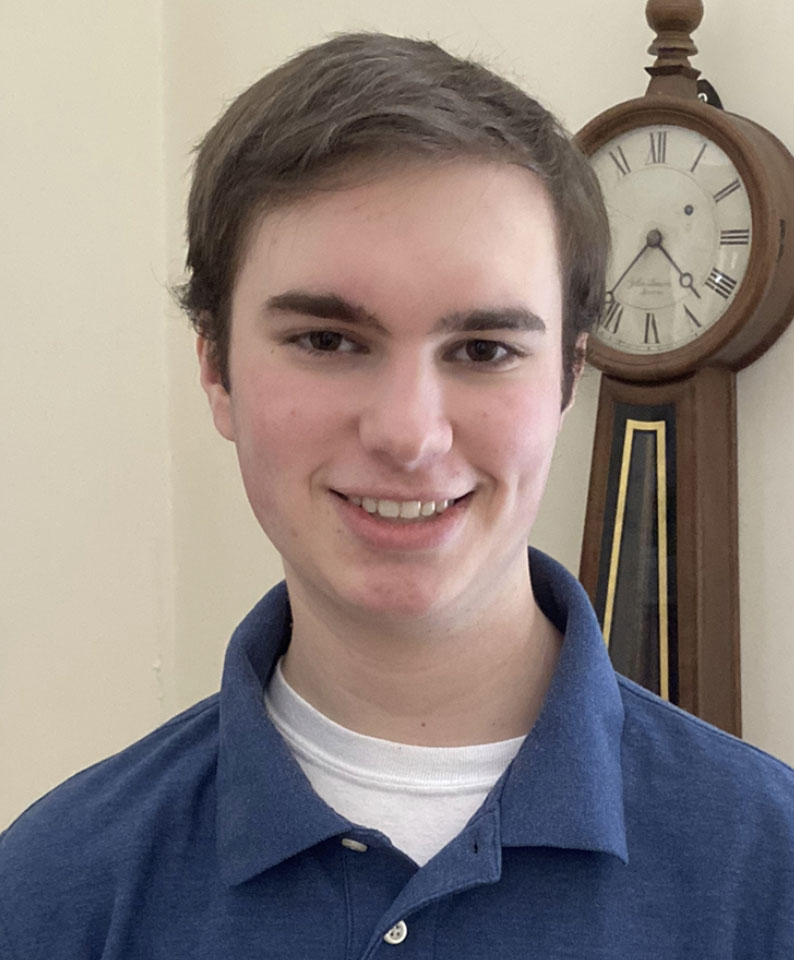 My name is Frank Sawin, and I am an 18-year-old numismatist. My passion for numismatics started when I was eight years old. My dad came home from work and handed me a 1961 silver quarter he found in his change. He told me why it was worth more than 25 cents – because of the silver content. I was fascinated that a coin found in pocket change could be worth more than its face value. I told my dad that I wanted to learn more about coins, so he took out his collection to show me. My interest in coins grew rapidly, and soon after I was making trips to the bank buying boxes of cents to look for Lincoln Wheat cents, world coins, mint errors, and varieties.
I am currently collecting Bust Quarters, which I began collecting this past July. I like Bust Quarters for a few different reasons: all years have a low survival rate, I enjoy doing research about Browning varieties, and I believe them to be undervalued compared to other scarce coins. The mintage of an 1818 Bust Quarter is 361,174 with an estimated survival of 4,125, according to PCGS CoinFacts.
The mintage of an 1893-S Morgan Dollar is 100,000 and has a survival of 9,948, per PCGS CoinFacts. While Morgan Dollars are more popular than Bust Quarters, the survival number for an 1818 Bust Quarter is substantially lower than an 1893-S Morgan Dollar. PCGS Price Guide lists an 1893-S Morgan Dollar in G4 for $2,000, while the same reference has an 1818 Bust Quarter in G4 for $125. Buying Bust Quarters is a great way to acquire a scarce coin for your collection, and many times they are more affordable as compared to commonly known key dates. I currently have 10 Bust Quarters in my set, including an 1835 PCGS XF40, which is the star of my collection. I plan on building a near-complete set of them, excluding the keys of the series – 1796 and 1823. After finishing the near-complete set, I plan on collecting them by Browning variety.
To showcase my coins, I started an Instagram account (@coinz900) in 2017. My plan for the account was to share pictures of my collection with other collectors. I soon noticed that others on the platform bought and sold coins, so I gave it a shot. I have over 5,000 followers, 150+ sales, and have sold over $10,000 worth of coins, paper money, and bullion.
I began working at Northeast Numismatics, a local dealer, in 2019. My job consists of sorting coins, bidding in online auctions, and searching for rare varieties. One of my best finds was an 1888-O Doubled Die Obverse "Hot Lips" Morgan Dollar. The coin graded AU58. Finding this coin was a major milestone in my numismatic journey. After graduating high school and college, I plan on working in the numismatic industry full time.