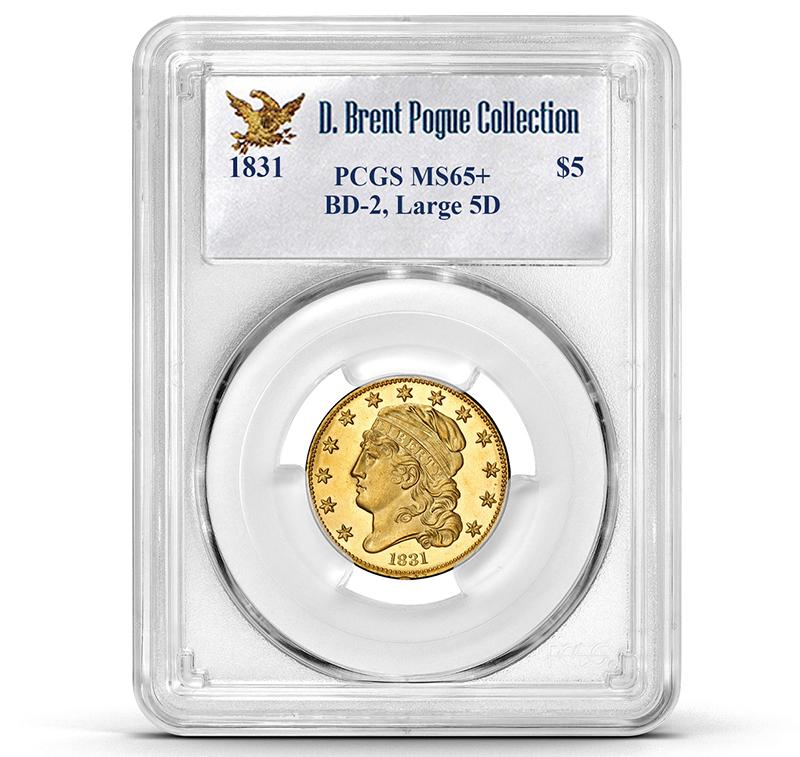 For those of you who don't know, Legend Regency Auctions are special. Created for the PCGS Members Only Show, the Regency Auction features a wide variety of high-end U.S. rare coins. Regency Auction 55 on October 20, 2022, was very active, with numerous record prices being set.
Laura Sperber at Legend Numismatics has always had a laser focus on the best-possible consignments for the Regency Auctions. Highlights from Regency Auction 55 were many, with both key-date and condition-census type coin lots present. The overall selection was fabulous.
In addition to this incredible overall selection the sale included both the EDJ Set of $2.5 Indian Quarter Eagle coins in gem uncirculated grades and the Sommelier Collection Walking Liberty Short Set from 1934 through 1947 in top-level PCGS grades. Both sets contained condition-census coins that garnered strong bidder action. As usual with most Regency Auctions, toned dollars received spirited and competitive bidding also.
The highlight of the sale was the 1831 Large 5D Capped Bust Half Eagle, PCGS MS65+. This ex-Pogue Collection coin realized $387,750 versus the $235,000 price it realized in a 2016 Stack's Bowers Galleries offering of the Pogue Collection. Another gold highlight was the 1893-S Liberty Head Double Eagle, PCGS MS65, widely recognized as the David Aker's plate coin, realized a new record price of $58,750.
Regency Auction 55 selections included many rarities of note, including an infrequently offered 1860 Proof Set graded PR64+ to PR66 by PCGS. Individual rarities of note included several Two Cent pieces including a 1867 Doubled Die Obverse in PCGS MS65RD.
Several of the dollar highlights included a 1795 3 Leaves Flowing Hair Dollar graded PCGS MS61, an 1875-S Trade Dollar in PCGS MS66 PCGS, and 1881 and 1902 Morgan Dollars in PCGS PR67+. Gold highlights included an 1884 Liberty Head Quarter Eagle graded PCGS PR65 and a scarce 1861-O Liberty Head Double Eagle graded PCGS XF45.
Legend Numismatics will have selections from their Regency 56 auction displayed at their table 643 at the Baltimore Show.