A few months ago we profiled a few popular varieties with fun and interesting names in Where Did That Coin Variety Name Come From? Some, like the Bugs Bunny Half Dollar, have very clear roots with popular characters. Debuting in the 1930s and still appearing on TV and in movies to this day, Bugs (the bunny) is ubiquitous – finding someone who hasn't seen him might be as tough as figuring out if it's "duck season" or "rabbit season." And with these varieties on the Franklin Half Dollar spanning from 1948 through 1963, it might be difficult to find a U.S. coin collector that hasn't encountered Bugs (the coin). However, there is a much older, yet far-lesser-known variety that shares its name with a very famous, and perhaps even more well-known fictional character: Batman.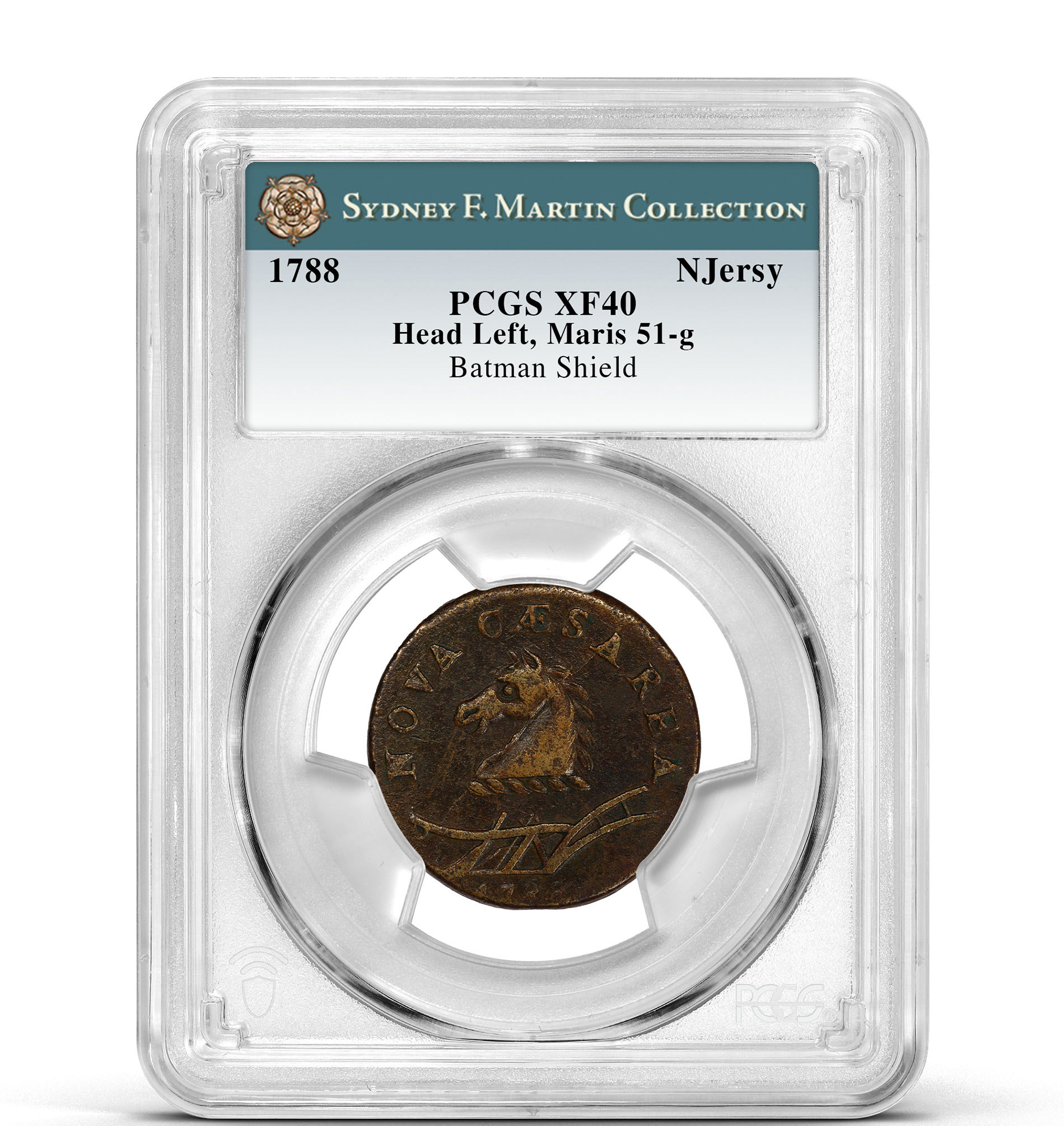 Also debuting in the 1930s, the Caped Crusader is part of a select group to both appear on coins and have a variety named after them. One other is, coincidentally, his Justice League teammate Superman, by virtue of the 1952 Superbird Washington Quarter. As you can see from the photo above, the Batman Shield name was bestowed upon a New Jersey Copper variety.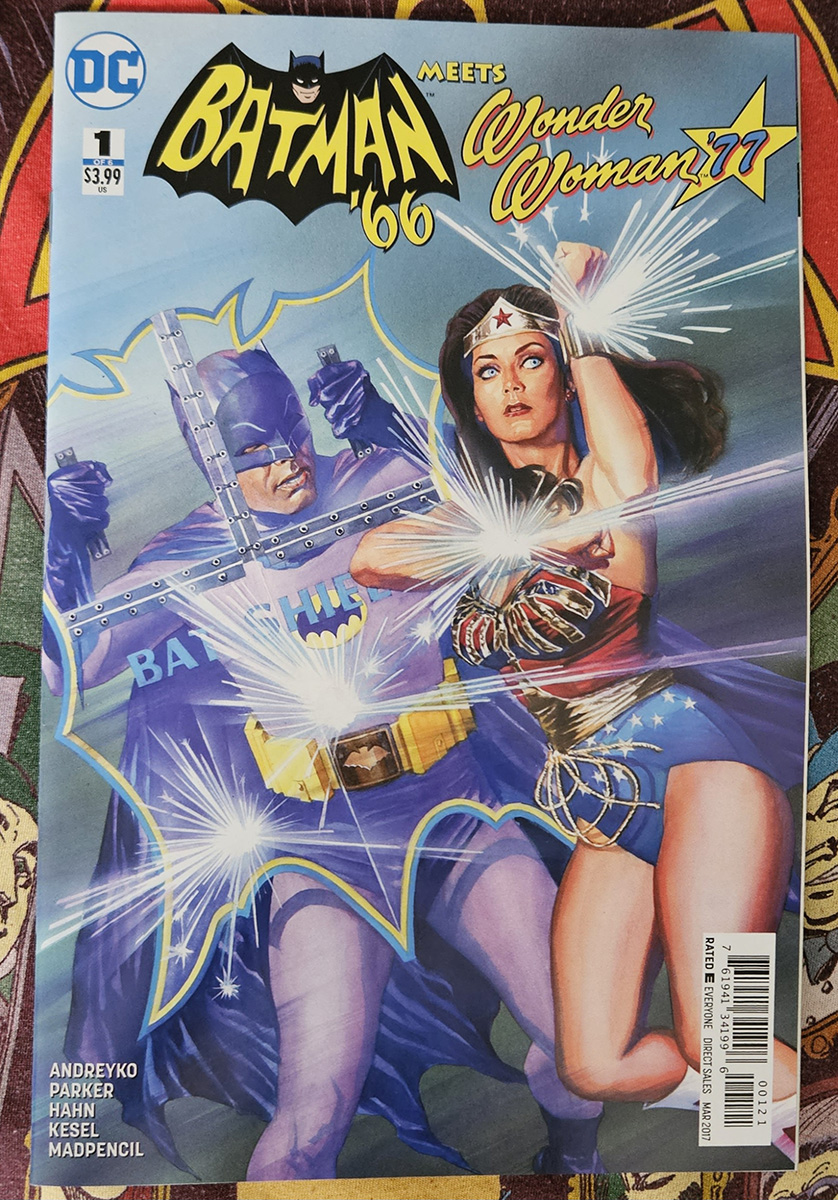 Now, when you think of superheroes and shields, Batman is probably not anywhere near the top of that list. If I had to guess, that honor would belong to either Captain America or Wonder Woman, with many not even remembering the Bat-Shield from the 1960s television series as rendered by Alex Ross above. However, there's no denying the uncanny resemblance that the top of the shield and Bruce Wayne's famed logo and flying silhouette share. There are more than 100 known varieties for the short-lived New Jersey Copper series which can be seen here. The Batman Shield can be found in both 1787 and 1788, with the latter being the rarer of the two. The piece hailing from the Sydney F. Martin Collection shared earlier in this article is currently the finest known at PCGS at a grade of XF40BN.
For the Batman collector looking to add a piece for Batman Day, which just so happens to take place annually on the third Saturday of September, modern issues like the $2 coin from the Faces of Gotham series might be both a little more appealing and affordable. However, lower-grade examples of the 1787 Batman Shield have sold in recent years, including one in April 2023, for $660. So, obtaining one may not be as challenging a task as one might think.