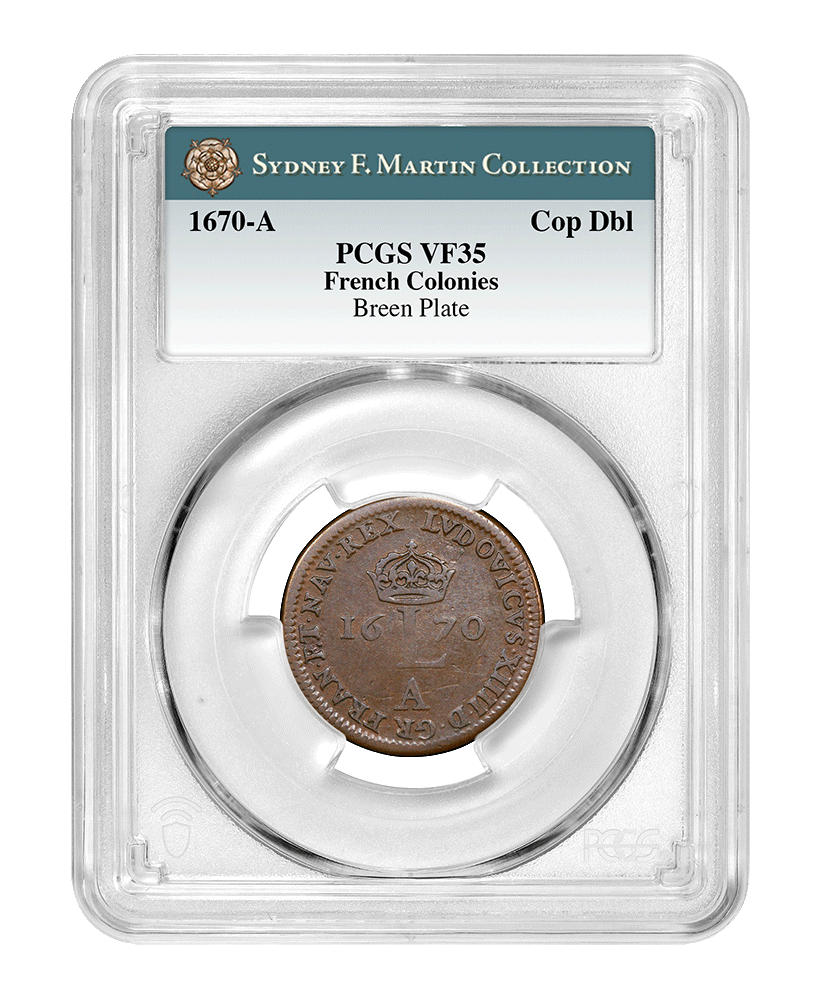 Costa Mesa, CA – 2022 was another record year for Stack's Bowers Galleries, as the firm set numerous individual price records and new overall records for several product categories and sale venues. United States coins, world and ancient coins, world banknotes, and the firm's proprietary Precious Metals Auctions all witnessed significant year-over-year sales increases. The Stack's Bowers Galleries January 2022 NYINC, May Hong Kong, and Summer Global Showcase auctions set all-time records for their respective venues, while the firm's Spring and Winter Showcase Auctions matched all-time highs. Overall, Stack's Bowers Galleries sold over $250 million in numismatic items at auction across over 90,000 lots, making 2022 the single-strongest season of auction offerings in their almost 90-year history. When items from the Mark and Lottie Salton Collection, sold in conjunction with Künker Auctions are included, this total exceeds an astounding $260 million. (All prices noted include the buyer's premium.)
The year started with tremendous momentum in January with the Stack's Bowers Galleries Official Auction for the New York International Numismatic Convention (NYINC). Featuring over 6,000 lots of ancient coins and world coins, tokens, medals, and banknotes, this sale realized over $20 million – more than doubling the amount realized in the 2021 event. A total of 27 lots achieved six-figure prices. The crown jewel of the sale was the famed 80 Ducats of Sigismund III that brought $900,000 and was the most expensive lot auctioned by any auctioneer at the 2022 NYINC.
Nearly $37 million in United States coins and banknotes was sold in the Stack's Bowers Galleries Spring 2022 Showcase Auction, surpassing pre-sale estimates by nearly 60% and setting hundreds of records in the process. Forty-five individual lots reached six-figure prices, with five lots surpassing $500,000. ​The sale was highlighted by the incredible Hendricks Set from the Fairmont Collection, which sold for over $13.6 million, more than double the pre-sale estimate. More than 350 lots, over 70% of the collection, set new auction records for the grade or overall issue.
The incredible Zito Collection, also presented in the Spring 2022 sale, sold for nearly $4.3 million. It was highlighted by an incredible pair of "pattern" 1907 Indian Eagles, including a 1907 Wire Rim that sold for $840,000 and a 1907 Rolled Rim that earned $1.1 million, both prices nearly double the prior auction record. An incredible PCGS SP651795 Draped Bust, Centered Bust Dollar earned the title of the most valuable example of the variety at $780,000. Numismatic Americana in the Spring Showcase Auction was highlighted by a Daniel Morgan at Cowpens Gold Medal that sold for $960,000 and set a new world-record for the most valuable American historical medal ever sold.
The firm's May 2022 Hong Kong Auction realized over $43 million across nearly 10,000 lots, setting a record for the single-highest-grossing world and ancient numismatic auction held by any firm. Seventy-seven lots achieved six- or seven-figure prices, including three lots that realized over $1 million. The highest priced item in the sale, a majestic Year 3 (1911) Pattern "Long Whisker" Dollar graded PCGS SP63+, sold for $3,000,000, becoming the most valuable Dragon Dollar ever sold.
Over $60 million in numismatic items were sold in the Stack's Bowers Galleries 2022 Summer Global Showcase Auction, including 57 lots that achieved six- or seven-figures prices. Now the highest-grossing auction in the firm's history, this total represents a 20% increase over the prices realized in the firm's summer 2021 event. The sale was highlighted by the finest-known Proof 1825/4/1 Capped Head Left Half Eagle, which sold for $4.08 million, nearly doubling the pre-sale high estimate and earning a place as the most valuable pre-1834 Proof United States gold coin ever sold at auction. This Superb Proof half eagle was offered as part of the Mocatta Collection, which achieved over $7 million in overall prices realized.
Part I of the Sydney F. Martin Collection was presented in a meticulously researched, standalone catalog featuring over 260 coins and medals as part of the Summer 2022 sale. This selection achieved over $3.1 million in overall prices realized including five lots that brought six-figure prices. The session was headlined by a rare 1737 Higley copper that sold for $192,000 and a stunning 1783 Libertas Americana Medal in silver that brought $174,000.
Bidders in the Summer auction were also delighted at the offering of the Collection of Paul A. Volcker, Jr., who served as the 12th Chairman of the Federal Reserve from 1979 to 1987. In a career spanning nearly six decades, including public service under five U.S. presidents, Volcker worked for private and public firms as an esteemed economist and helped shape the nation's economic policies. This selection from the Volcker Collection was highlighted by an impressive 96-millimeter Benjamin F. Fairless Memorial Medal in gold that realized $19,200.
The October 2022 Hong Kong Auction presented nearly 10,000 lots across 16 bidding sessions, making it the largest fall Hong Kong sale in the company's history. The sale realized over $25 million, including 36 lots that achieved six figures. The top price of the sale was claimed by the gold 2015 100,000 Yuan (10 Kilos), Lunar Series, Year of the Goat, which sold for $605,000.
Concluding the year's Showcase Auction schedule was the Stack's Bowers Galleries Winter 2022 Auction of United States coins and currency which realized over $23 million. Part II of the Sydney F. Martin Collection brought nearly $4.2 million and featured Martin's French colonial material, Rosa Americana coinage, 1785 and 1786 Connecticut coppers, and Washingtoniana. These selections included some of Martin's most focused collecting specialties and his areas of unparalleled research. Among the most remarkable prices was $504,000 realized by the unique 1670-A Double de l'Amerique, widely thought to be the first coin to feature the word "America" and offering a provenance that stretches back to 1870.
The winter sale also featured the Harvey B. Jacobson, Jr. Collection, a complete set of Capped Bust $10 Eagles, 1795 through 1804, including all known die varieties struck for circulation. This 32-piece set was the third-known complete collection of this series and it realized over $2.9 million. Notable results include a PCGS MS62 1796 BD-1 with provenance to the Byron Reed Collection that realized $300,000 and a PCGS AU58+ 1795 BD-1, 13 Leaves that sold for $288,000.
Stack's Bowers Galleries was also proud to present their Cryptocurrency Anniversary Session as part of the winter sale, celebrating one year since their first offering in this category. Presented was an unprecedented 101 coins spanning the Bitcoin, Litecoin, Monero, and Dogecoin cryptocurrencies and featuring many popular series. This session earned more than $440,000, pushing the total prices realized for the category over the past year above $2 million. Crypto highlights included a "gold rim" 2013 Casascius 1 Bitcoin that sold for a 200% premium at $66,000, a brass 2012 Casascius 1 Bitcoin that brought an 80% premium at $38,400, and a silver 2013 Casascius 0.1 Bitcoin that realized more than a 300% premium at $9,600.
In December, Stack's Bowers Galleries had the honor of auctioning the coin collection of the late T. Boone Pickens, influential businessman and financier. Pickens was a passionate collector in many areas and his art collection was sold by Christie's in 2020 for over $20 million, a portion of which was donated to charity. The Pickens Coin Collection was presented in the firm's December Collectors Choice Online (CCO) auction, which went on to realize nearly $1.3 million overall including specialized selections of U.S. coins, banknotes, tokens, and medals.
In addition to these incredible auction milestones, Stack's Bowers Galleries made significant additions to their team and global network of locations enhancing their leadership as a top resource in the numismatic field. In June, Stack's Bowers Galleries announced Devin Hipp as Vice President and Kyle Honoré as Operations Manager of the firm's new Virginia Beach, Virginia, office. That same month, Stack's Bowers Galleries welcomed Consignment Director and Dealer Liaison Julie Abrams, who brings over three decades of industry experience to the role. October saw the opening of the firm's new rare coin gallery in Boston, Massachusetts, at 84 State Street in the heart of the city's financial district. This office features a team of numismatic experts led by industry veterans Kevin Vinton and Stanley Chu. In December, Stack's Bowers Galleries announced a new office in Vancouver, British Columbia, helmed by Buyer and Consignment Director Adem Karisik, whose expertise encompasses all world banknotes and coins, with a focus in Canadian and Asian numismatics.
With over $260 million sold at auction in 2022 as part of another record-setting year, Stack's Bowers Galleries is now looking ahead to 2023, which already promises to be another monumental year. Their Showcase Auction season kicks off on January 13 as an official auctioneer of the 2023 New York International Numismatic Convention. The sale is led by Polish rarities from the Taraszka Collection, Russian coinage from the Sigma Collection, and an impressive group of ancient treasures including a Dionysios I Syracuse Dekadrachm and a wonderful Bosporos Stater from Pantikapaion. The firm is also accepting consignments to their Spring 2023 U.S. Showcase Auction, which already features such magnificent offerings as the Millholland Collection of Proof Coinage, the Abigail Collection of Half Dollars, Part II, and many world-class cabinets.
About Stack's Bowers Galleries:
Stack's Bowers Galleries conducts live, internet, and specialized auctions of rare U.S. and world coins and banknotes and ancient coins, as well as direct sales through retail and wholesale channels. The company's nearly 90-year legacy includes the cataloging and sale of many of the most valuable United States coin and banknote collections to ever cross an auction block – The D. Brent Pogue Collection, The John J. Ford, Jr. Collection, The Louis E. Eliasberg, Sr. Collection, The Harry W. Bass, Jr. Collection, The Joel R. Anderson Collection, The Norweb Collection, The Cardinal Collection, The Sydney F. Martin Collection, and The Battle Born Collection – to name just a few. World coin and banknote collections include The Pinnacle Collection, The Louis E. Eliasberg, Sr. Collection of World Gold Coins, The Kroisos Collection, The Alicia and Sidney Belzberg Collection, The Salton Collection, The Wa She Wong Collection, and The Thos. H. Law Collection.
The company is headquartered in Costa Mesa, California, with galleries in New York, Boston, and Philadelphia. Offices are also located in New Hampshire, Oklahoma, South Carolina, Virginia, Hong Kong, Paris, and Vancouver. Stack's Bowers Galleries hosts an annual Global Showcase in August featuring United States coins and banknotes, ancient coins, and world coins and banknotes in its Costa Mesa auction gallery. They are also the Official Auctioneer for several important numismatic events, including the New York International Numismatic Convention; the Whitman Coin & Collectibles Spring, Summer, and Winter Expos; the Spring and Fall Hong Kong shows; and the Maastricht Paper Money Shows.