When coin collectors think of doubled die Lincoln Cents, the first that generally pops in one's mind is the 1955 Doubled Die Lincoln Cent, followed by perhaps a short litany of other popular ones – the 1969-S Doubled Die, 1972 Doubled Die, and 1983 Doubled Die, among others. But the 1936 Doubled Die Lincoln Cent often is not immediately on the fore. Yet, there's plenty to love about this mid-1930s doubled die, which came along in the early days of collecting Lincoln Cents by date and mintmark, yet well before the time when the bulk of collectors were aware of and pursuing varieties.
There are a few kinds of doubled dies attributed to the 1936 Philadelphia Mint Cent, but we are focusing primarily on the 1936 Type I Doubled Die, which carries rather dramatic doubling. On the 1936 Type I Doubled Die, the doubling on the obverse is quite evident to the naked eye, with the inscriptions "IN GOD WE TRUST," "LIBERTY," and "1936" all showing clear doubling. Furthermore, it's an incredibly scarce variety, with PCGS estimating that around 300 or less exist in all grades; PCGS populations of graded specimens are even lower at this time.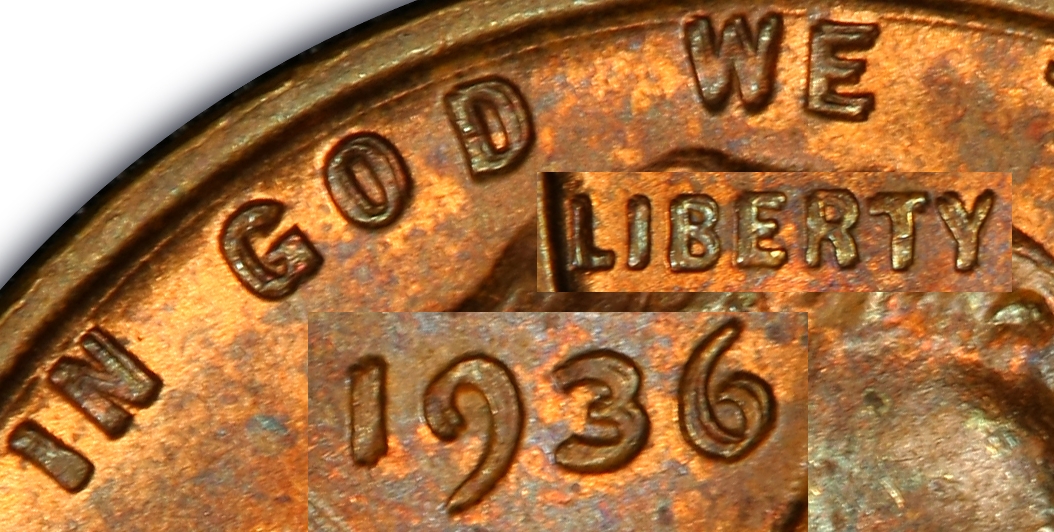 Despite being a scarce variety, the 1936 Type I Doubled Die Lincoln Cent remains remarkably affordable. An example in XF40 retails for $215, while in MS60BN it trades at $600. In MS63RB it fetches $2,800, and in MS65RD it goes for $9,000. Consider these figures against the popular 1955 Doubled Die, a rarity indeed but one with 20,000 survivors, and it becomes clear that the 1936 Doubled Die should be a much more expensive coin with much greater popularity.
So, why isn't the 1936 Doubled Die Lincoln Cent commanding, say, $1,000 or more in XF40 like its more well-known 1955 brethren? The reasons are up for debate, but it's clear that the 1936 Lincoln Cent is perhaps lesser known in part because a slot for this coin is not regularly included in many of the Lincoln Cent collecting mediums broadly available on the market. However, it has been listed in A Guide Book of United States Coins for years, and the PCGS Set Registry offers opportunities to include it in several sets encompassing Lincoln Cent varieties, such as Lincoln Cents With Major Varieties, Circulation Strikes (1909-Present).
Perhaps the 1936 Type I Doubled Die Lincoln Cent will gain more visibility in the coming years as more and more collectors pursue it. In the meantime, it remains a reasonably affordable variety that belongs in every Lincoln Cent enthusiast's collection.