Gold Shield Security - The PCGS Holder
Maximum Value
Maximum Security
Maximum Liquidity
PCGS has once again raised the bar for numismatic security, creating a holder that is virtually impossible to replicate.
The PCGS holder is built with covert and overt security features, and enables collectors to readily verify the authenticity of the holder.
A Better Weld for
Improved Durability
The PCGS holder features reformulated plastic and a new design that creates a much stronger weld. The result is a holder that is more difficult to chip, holds up better to drops, and more readily reveals tampering.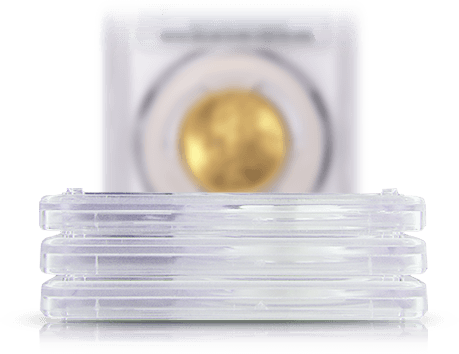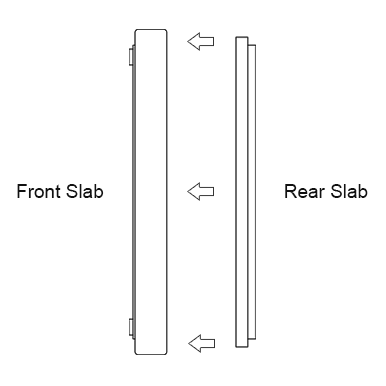 ---
Get Behind the
Gold Shield
Look Closely - this is no ordinary shield. Microtext makes the PCGS Gold Shield uniquely secure.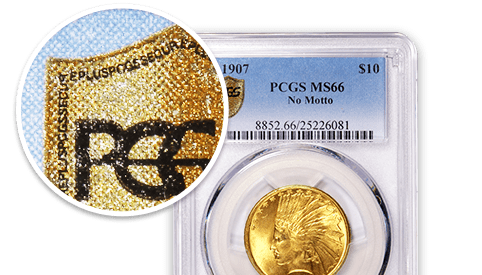 ---
Verify Authenticity
on the Go
Scan the Quick Response code using your mobile device to verify authenticity on PCGS Cert Verification.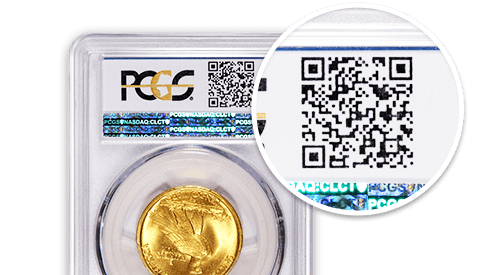 ---
Instant Verification
in One Scan
All PCGS holders are formed using a specially engineered plastic that contains an inert additive. This additive is detectable only by a hand-held reader developed exclusively for PCGS. These readers have been provided to select PCGS Authorized Dealers to aid counterfeit detection in the marketplace.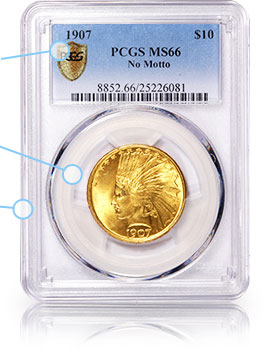 Reformulated, 99.99% inert, scratch resistant, ultra-clear plastic
Complete weld along entire perimeter
Unique Gold Shield featuring microtext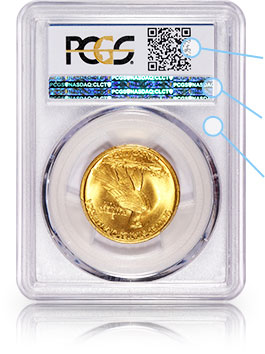 Permanent hologram for added security
Specially engineered additive inside the plastic
QR Code linked to Cert Verification
---
Get the Gold Shield For
As Low As $17
Collectors Club members can upgrade to the Gold Shield Security holder for only $17 for Secure Reholder service level.
Get the Gold Shield
---
Need Submission Privileges?
If you are not a Collectors Club member, gain direct submission privileges in order to upgrade the PCGS coins in your collection.
Join Now
---